"It could forcefully be argued that geology and the broader fields of the earth sciences are the most important sciences for the 21st century, because humanity has only this one planet as a home, and if we render it unsuitable for human habitation we are all in serious trouble." (Alvarez and Leitao (2010), Geology 38, 231-234

The earth sciences span and integrate the five major Earth systems: the atmosphere, the oceans, the soils, the organisms and the solid earth both past and present. The earth sciences curriculum at Dickinson provides students with experiences that foster critical thinking about these systems, so that students make connections among the systems and can understand how they impact humans now and in the future. We do this in a variety of ways like providing opportunities for deeper understanding through lecture and discussion, experimental and analytical laboratory work, fieldwork and independent study and research. We prepare students for the challenges of providing mineral, energy and water resources sustainably, mitigating environmental pollution and hazards and informing the public about the challenges ahead through teaching, research and community engagement.
The earth sciences department is one of the most globally integrated departments at Dickinson with 100 percent of our faculty having published with international collaborators and 80 percent having field areas outside of the U.S. The earth sciences curriculum and faculty expertise cover a broad range of disciplinary and interdisciplinary topics from structural geology to global climate change; from paleontology to energy resources; and from Earth materials to natural hazards taught in a research- and project-based environment using research-grade analytical instrumentation. Each course has a field component utilizing the diversity of the local and regional geology. A field trip endowment allows students to learn farther afield. Recent destinations have included southern California, New Mexico, Sicily, the UK, Iceland and the island of Montserrat. The earth sciences program culminates in a capstone independent research experience for which majors develop, write and present their results, frequently at professional earth science meetings.
The Department of Earth Sciences stresses the importance of international travel experience for fieldwork, which is vital for an earth scientist to acquire an appreciation of the global nature of our science and its application to sustainability issues. Through your earth sciences major you will take to heart that NIMBY (Not In My Back Yard) is more appropriately NOMP (Not On My Planet)!
Contact Info
Chair:
Benjamin Edwards
Professor of Earth Sciences; Walter E. Beach Chair in Sustainability Studies


Department coordinator:
Deb Peters
peters@dickinson.edu

Phone:
717-245-1355
Fax:
717-245-1971

Location:
103, Kaufman Building
Mailing Address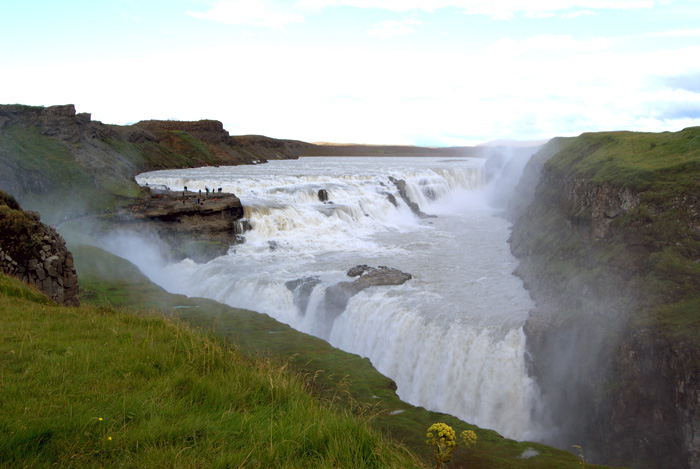 Iceland Alumni Trip | June 17 - July 1, 2017 | With Dickinson Professor of Earth Sciences Benjamin Edwards