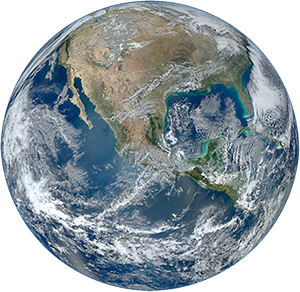 To be an effective Earth Scientist, it benefits you to have seen as much of the planet as possible. This helps you appreciate the atmospheric, hydrospheric, biospheric, and geospheric diversity of our planet. With proper advance planning and declaring your major early, you can take some interesting courses abroad and see more of the world! Dickinson has English language geoscience study abroad programs at:
University of Queensland in Australia
Ideally, you will study abroad during the spring semester of your sophomore year and/or the fall semester of your junior year to avoid the senior capstone experience which begins the spring of your junior year. Regardless, most students study abroad one or both semesters of their junior year. To see the course equivalents offered at these three programs follow these links:
Click on the links below to get a recent ERSC student's perspective on their study abroad experience at:
University of East Anglia in England
University of Queensland in Australia
Grants are available from Dickinson College (ie, SIRF and Durden grants) for Senior Capstone research while studying abroad. Read more at this link.
Traditionally study abroad meant going overseas, but in the new Covid-19 world, perhaps you would be more interested in an off-campus experience elsewhere in the US. If that resonates with you, consider a semester at one of the colleges in the EcoLeague Consortium for Sustainability. Dickinson is a founding member of the EcoLeague consortium which offers semester exchange programs that allow students of one school to study at another, giving them access to a variety of Earth systems throughout the nation via their studies at:
Alaska Pacific University (Alaska)
College of the Atlantic (Maine)
New College of Florida (Florida)
Northland College (Wisconsin)
Prescott College (Arizona)
To see if one of these school offers some interesting electives for your ERSC major, check out the EcoLeague at: https://www.dickinson.edu/info/20052/sustainability/2750/ecoleague or talk to our very own Prof. Jorden Hayes, Dickinson's liaison to the program.