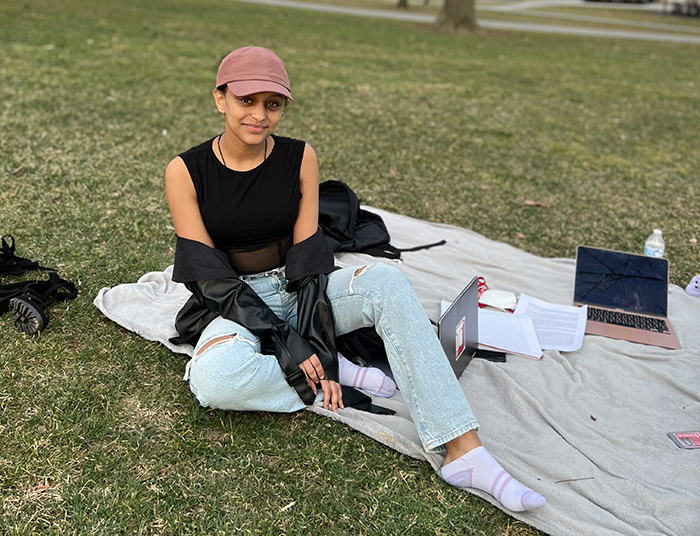 Student Snapshot: Seblewongel Enyew '24
Seblewongel Enyew '24 is a neuroscience major and peer educator who was named a recipient of the Forney P. George Scholarship, awarded to students who demonstrate a commitment to human values and are preparing to enter the medical field. She came to Dickinson from Ethiopia, and she enjoys being able to connect closely with professors and classmates.
Read More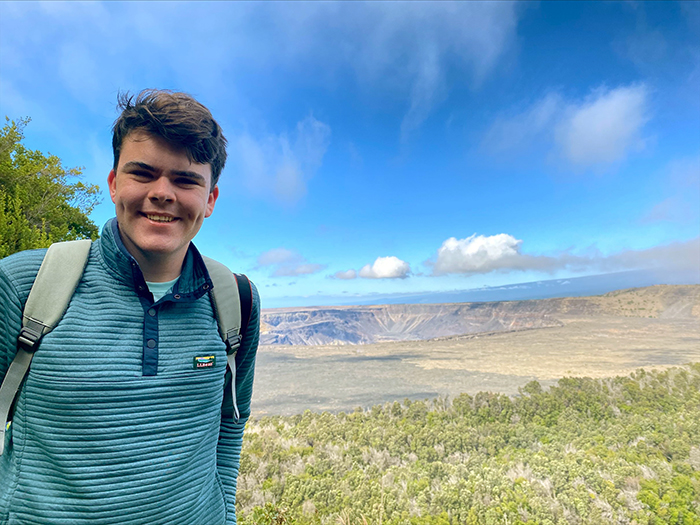 Student Snapshot: Jack Drda '24
Jack Drda '24 is a biology major with plans to enter the medical field. He's researched rare plant species, the effects of invasive species on trees and a rare autoinflammatory disorder. He's also served an internship in a hospital system—an experience that included transcribing notes for practitioners delivering medical care to a local homeless population.
Read More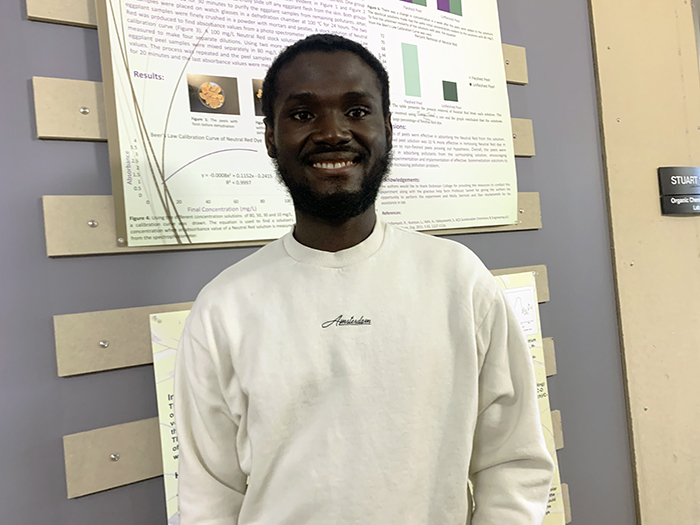 Student Snapshot: Daniel Yamoah '23
Daniel Yamoah '23 is a biology major with an eye toward a career in medicine—a goal he's harbored since childhood. And he's well on his way, with multiple scholarships, a stellar academic record and rewarding student-faculty research experiences.
Read More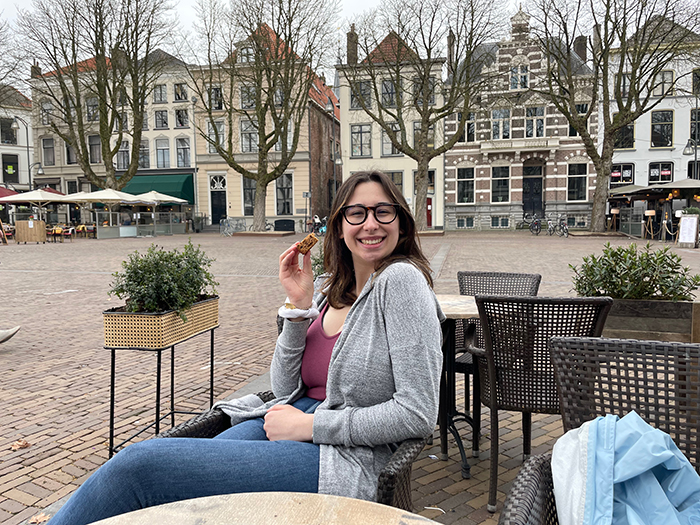 STUDENT SNAPSHOT: IZZY FERRAZZA '24
A scholarship recipient who works as a tutor and a writing assistant and plans a health-care career, Izzy recently returned to the U.S. after traveling to Holland to study Dutch views and practices regarding death and end-of-life care.
Read More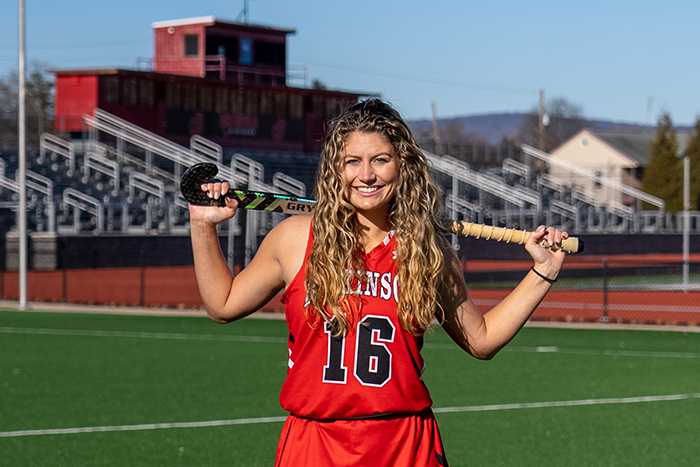 STUDENT SNAPSHOT: HANNAH SPIRI '22
After graduation, Spiri looks to pursue a career in the medical field. But she still likes to look back at her choice to come to Dickinson and what it has meant to her. "I chose to come to Dickinson for numerous reasons, including the small class sizes and ability to form close relationships with the professors here," says the biology major.
Read More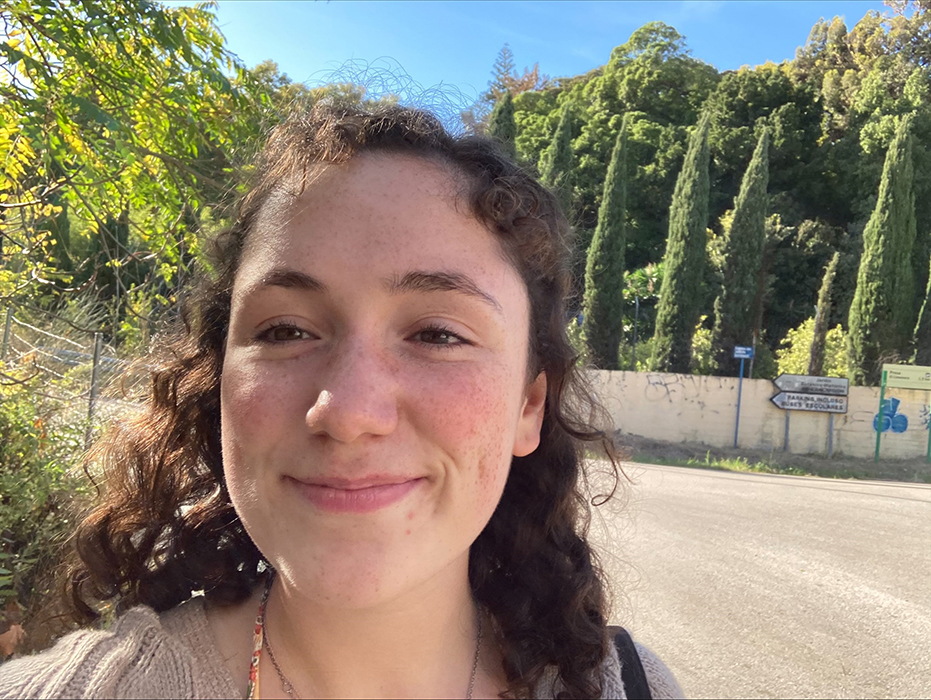 STUDENT SNAPSHOT: KAY DAVIS-LORTON '23
Writing to us from Spain, Kay Davis-Lorton '23 (biology, pre-health) explains the factor that inspired her decision to attend Dickinson, the inspiration she draws from the Dickinsonians she's encountered on campus and abroad, and the tremendous power that small acts of kindness can bring.
Read More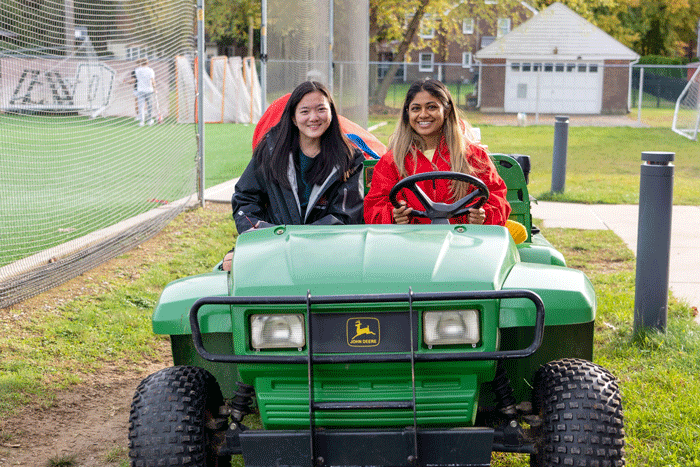 STUDENT SNAPSHOT: JADE HEENEHAN '24 AND MISA PATEL '22
Dickinson has 12 men's and 13 women's varsity sports, and it takes a knowledgeable training staff to make sure every Red Devil remains as injury-free and healthy as possible—and gets quick care when one of them goes down in action.
Read More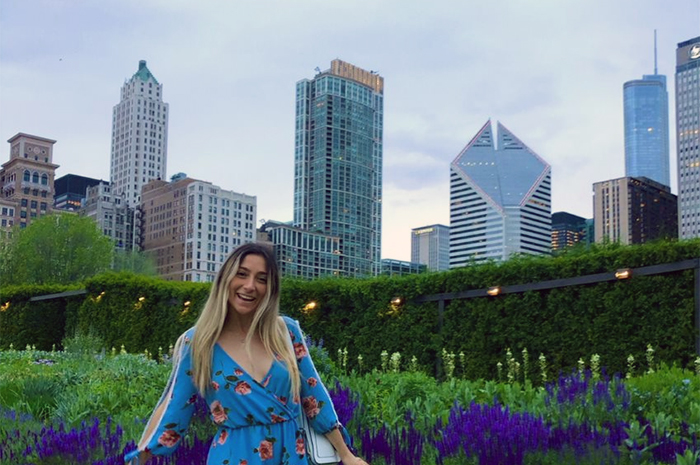 STUDENT SNAPSHOT: IREM OZTURK '22
At age 16, Irem Ozturk '22 left her home in Turkey to attend school overseas and learn English. As an international student at Dickinson, she's involved in an array of campus groups and organizations, including her work as a sports-medicine assistant, an area of professional interest. She's conducted student-faculty research on cancer at Dickinson and interned through MedStar Health and Atlantic Health Systems.
Read More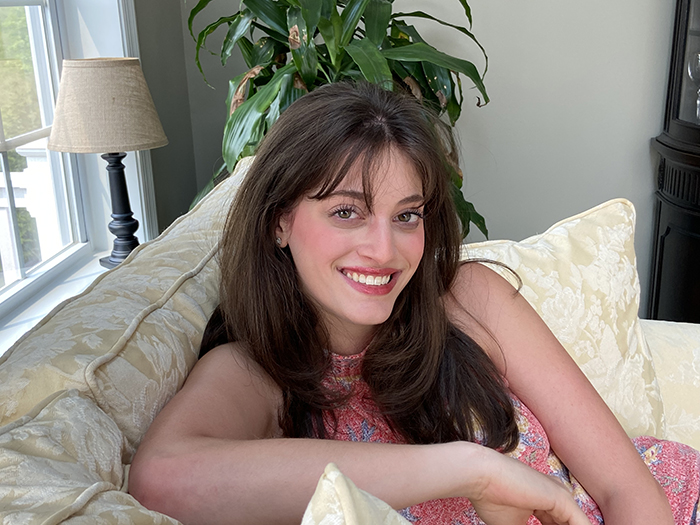 STUDENT SNAPSHOT: RACHEL FLAME '22
Rachel Flame '22 (biochemistry & molecular biology) is a student-athlete, student-mentor and teaching assistant who's also found the time to conduct student-faculty research with four science professors! Below, she discusses all this and more, and offers advice on how to get the most out of college.
Read More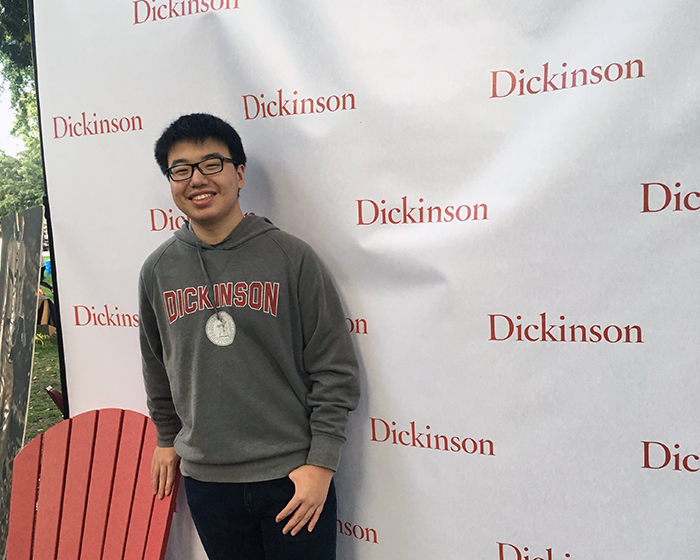 STUDENT SNAPSHOT: TAO XU '21
Tao Xu '21, a biochemistry & molecular biology and neuroscience double major with a chemistry minor who's served high-level internships at two medical colleges. He's also found time to work as a tour guide, serve in Student Senate and get involved with Chinese Students and Scholars and the Pre-health Society— all while serving as a volunteer at the UPMC Carlisle Hospital Emergency Room.
Read More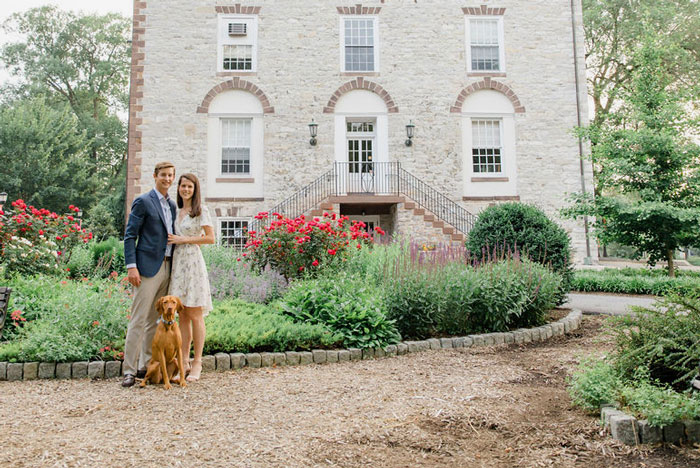 RED DEVIL ALUMNI SPOTLIGHT: CATHERINE CAMPBELL WORTHINGTON '12
Catherine, a former biochemistry & molecular biology major and now a doctor in a Baltimore-area orthodontics practice.
Read More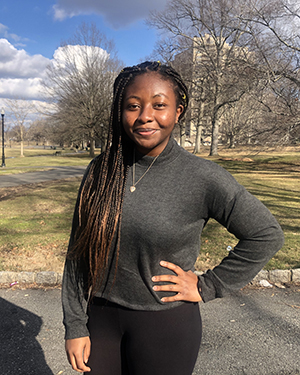 STUDENT SNAPSHOT: ALICE AGYEKUM '22
Preparing for a career in medicine, Alice Agyekum '22 (math, pre-health) served a high-level research internship on heart-valve replacements and the patients who receive them. She says that with encouragement from loved ones and Dickinson mentors and friends, she's learned the value of pushing forward to pursue opportunities that may at first seem out of reach.
Read More
Dickinson College Farm Apprentice Video
While we encourage you to watch the whole video, this Dickinson College farm segment highlights Pre-Health Program alum, Danielle Moser '20, in her work as a Dickinson College Farm apprentice (starting at 4:17).