September 28, 2016
Celebrating Dickinson's keynote event for the week is a panel discussion featuring faculty members. Join us for open dialogue and discussion that highlights inquiry, inclusion and engagement.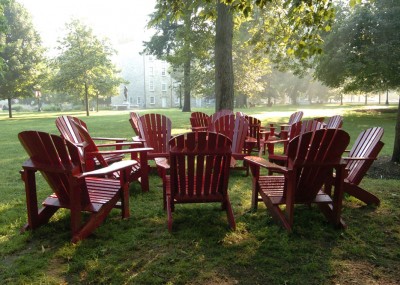 Celebrating Dickinson engages the campus in programs and events to show recognition and appreciation of our diversity while encouraging inquiry and inclusion within our community! Dickinson College, as a community, will hold the first annual Celebrating Dickinson week from September 26 -30, 2016, with a theme of inquiry, inclusion and engagement for all members of the campus.
A facilitated panel discussion featuring Dickinson faculty members David Ball, Chair and Associate Professor of English, Heather Bedi, Assistant Professor Environmental Study, and Naila Smith, Assistant Professor Psychology and moderated by Jason Rivera, Director of Institutional Research, will serve as our mid-week, keynote event for Celebrating Dickinson. This panel discussion is designed to encourage open honest dialogue and highlight the strategic direction outlined this past year; inquiry, inclusion, and engagement. All members of our community are encouraged to attend.
Registration is open and available in CLIQ via the Gateway (https://gateway.dickinson.edu), but is not required. For assistance with registration, please send an email to devwell@dickinson.edu or call ext. 1503. Name: Jeanette Diamond Department: Human Resource Services
Further information