November 3, 2023
Join us for a Homecoming & Family Weekend tradition!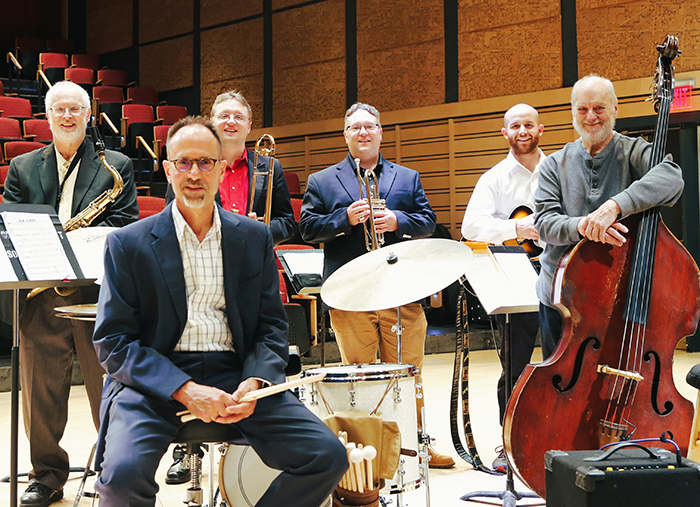 The Faculty Jazz Ensemble (Jeff Wohlbach, trumpet; Greg Strohman, trombone; Tom Strohman, winds; Jim Miller, bass; and Dave Zygmunt, drums) will be joined by guest guitarist Gavin Wes Horning for a concert of jazz standards.
Don't miss out! Discover more public arts events at Dickinson's Calendar of Arts.
Further information