October 22, 2021
Join us for the opening reception of Tracing Slavery, a two-part exhibition featuring works by Moses Williams and Kara Walker. This event is free and open to the public!
Tracing Slavery considers issues of racism and the African American experience through the simple yet direct medium of cut-paper profiles, or silhouettes. The exhibition brings together cut silhouettes by the early-19th-century artist Moses Williams and a series of silhouette prints by contemporary artist Kara Walker.
Moses Williams (c. 1775–c. 1825) was born enslaved into the household of Charles Willson Peale, the early-American portraitist, naturalist and museum founder. Williams worked in Peale's home and fledgling museum in Philadelphia, where he cut portrait silhouettes of visitors to the museum. The majority of his portraits represent members of the white elite, some of whom were slaveholders.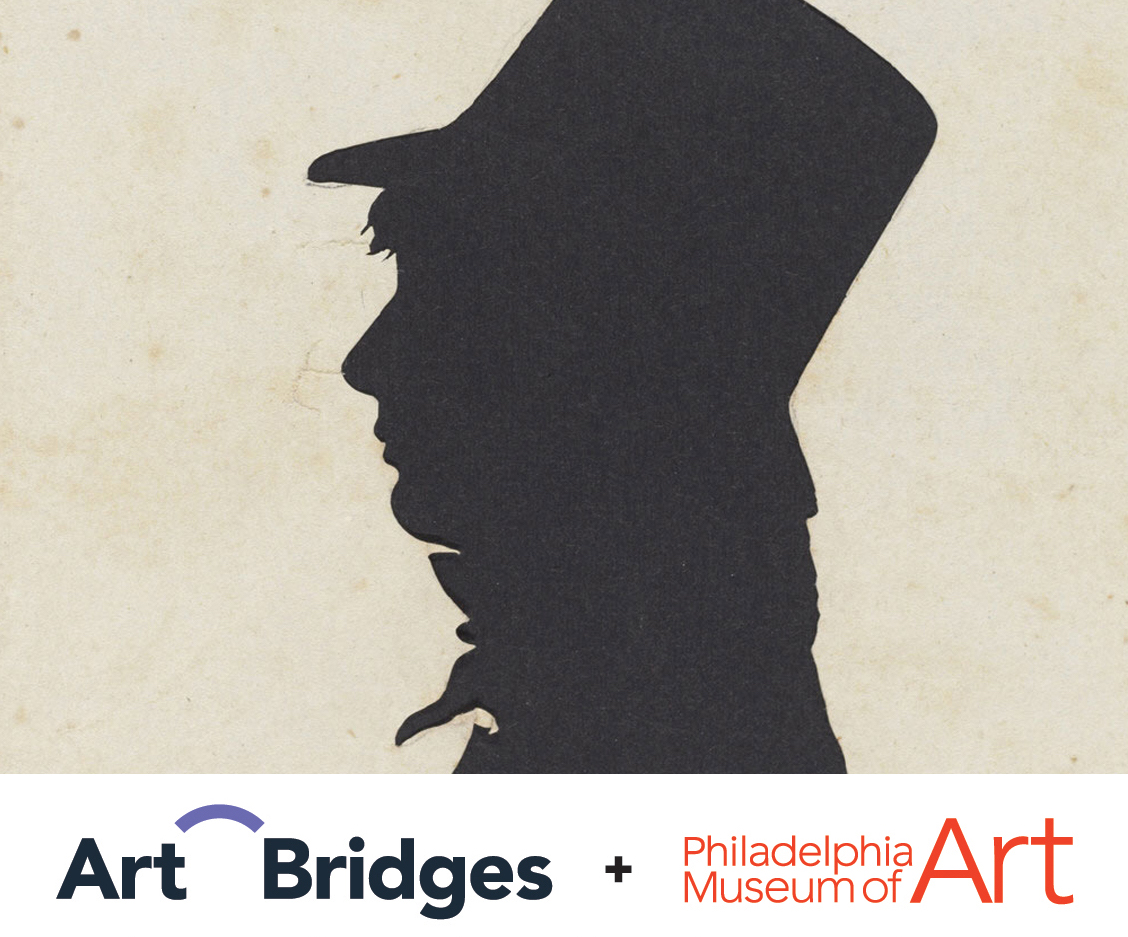 Moses Williams, Dr. James Hunter Fayssoux, c. 1803, hollow-cut silhouette on wove paper sheet, Philadelphia Museum of Art: Gift of the McNeil Americana Collection.
These groups—enslaved African Americans and the white slave owners and industrialists who profited from them—are the subject of Kara Walker's (b. 1979) silhouette imagery. Walker does not create portrait likenesses through silhouettes; rather, she employs the medium as a way to interrogate history and expose racism. In Harper's Pictorial History of the Civil War (Annotated), Walker "corrects" the Reconstruction-era publication by overlaying its images with silhouettes of African Americans, whose presence the editors diminished so as to make the volumes more appealing to Southern white readers.
This exhibition draws together silhouette imagery by Moses Williams and Kara Walker as a way to trace a profile of racism in America that continues to shape the present.
This is one in a series of American art exhibitions created through a multiyear, multi-institutional partnership formed by the Philadelphia Museum of Art as part of the Art Bridges Initiative.
Opening Reception: 5-7 p.m. on the Weiss Lawn and inside the gallery space.
Food and drinks provided.
Exhibition: Oct. 22, 2021, to Jan. 22, 2022
Further information