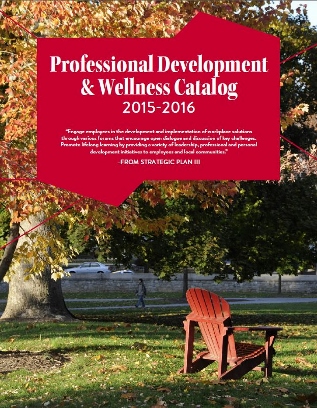 Holistic Health Incentive Program (HHIP)
The Holistic Health Incentive Program is being offered to all full-time and part-time employees of Dickinson College. The incentive reward program for 2015-2016 has been announced, and contains lots of exciting healthy reward options! The first two steps to qualify for the incentive this year will continue to be completion of the biometric screening and the health risk assessment, in addition to registering online in Moodle. Completing these two programs is part of the requirement to qualify participants at the Engaged level of the program.
Employees are able to earn additional reward points through their participation in each component of our wellness programming. New for 2015-2016, your HHIP points should be entered into the Moodle HHIP 2015-2016 self-registration course in the Gateway. For questions or information about registering for this new online course, please send an email or call Human Resource Services at (717) 254-8084.
The 2015-2016 Professional Development & Wellness Catalog is now available online! To support the sustainability initiative, we offer a limited number of printed copies of the catalog. If you would like a paper copy, please send an email to devwell@dickinson.edu.
Reimbursement of
Physical Wellness Program Fees
Full reimbursement of Wellness program registration fees is available to full-time and part-time employees upon successful completion of the program sessions. Spouses/Domestic Partners and dependent children (ages 18 and older) are also eligible. Successful completion of a program is defined as attendance at 75% or more of the total sessions offered for the program.
Gym Membership Discount & Reimbursement Programs
As of July 1, 2012, all full-time and part-time employees are eligible to receive a 50% reimbursement of their monthly gym membership fees based on the gym selection of their choice with a maximum monthly reimbursement of $30 per month. To qualify for reimbursement, participants must attend the gym selected at least 30 times per quarter (10 times per month), and submit proof of attendance along with proof of fee payment to Jeanette Diamond in Human Resource Services at the end of each quarter. Quarters are defined as January-March, April-June, July-September and October-December.