We are pleased to welcome this impressive group of students to the Dickinson community. Be sure to join the exclusive class Facebook group and add to the conversation on Twitter (#Dson2018) to start connecting with your future classmates!
Resources for Arrival and Orientation

The Orientation Web site will continue to be updated throughout the coming months. It contains a wealth of information that you and your family will need as you prepare for move-in day, academic advising, filling out the necessary forms and much more.
As you prepare to make the transition to Dickinson by accessing your new e-mail account, filling out forms and starting to pack, check out the Frequently Asked Questions page, the Newsletter Archive and the New Student Housing page for lots of helpful resources.
Coming to Your Hometown!

Summer Send-Off events are a great way to get to know the Dickinson community in your area, including fellow members of the class of 2018, current students and their parents and alumni. Check out the Summer Send-Off page for locations, dates and links to register, and we look forward to seeing you soon!
Additional Information for International Students

Admitted international students can find important information regarding visas, dates for international orientation, resources for the Carlisle area and much more.
College Bookstore
Anxious to get that Dickinson bumper sticker or Red Devils hoodie? Start shopping for your Dickinson gear online now. The Bookstore offers a variety of apparel, books, gifts and more!
Location, Location, Location
Everyone knows how important location is when purchasing a home; well it's just as important when choosing a college! Carlisle is a vibrant town with an abundance of outdoor activities, a variety of shops and eateries and easy access to major East Coast cities. Learn more about Carlisle.
Outcomes
A Dickinson liberal-arts education prepares students to be leaders, teaches them how to communicate effectively, provides them with the ability to make connections and form relationships and exposes them to a variety of subjects and disciplines. These skills are then translated into jobs, scholarships and graduate-school programs that lead our graduates on to achieve greatness. Learn more in our Outcomes brochure.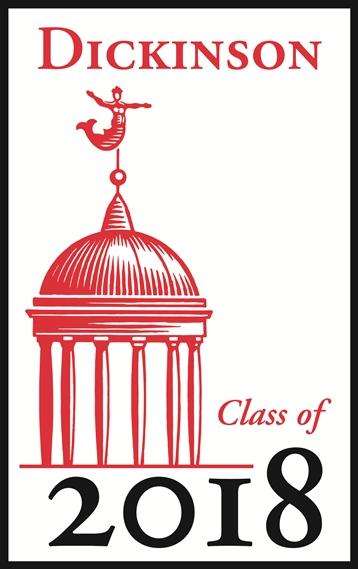 Celebrate & Congratulate
On March 25, 26 and 27, Dickinson students, faculty, staff and alumni come together as a community and signed postcards with personal messages of congratulations and welcome for students accepted into the class of 2018. Watch a video and see the social-media Storify collection.