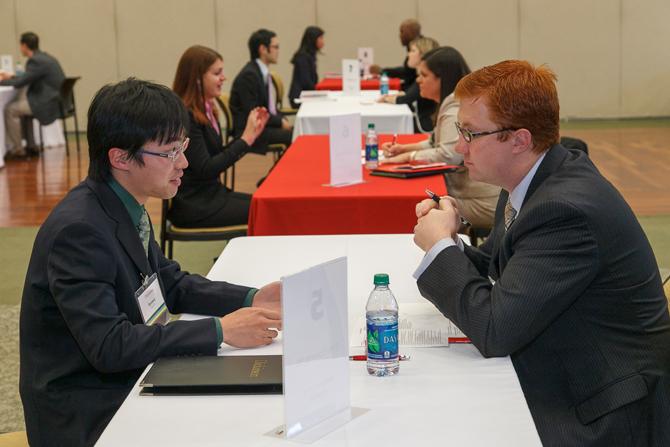 The Career Center teaches Dickinson students and alumni how to make and execute career decisions and connects them to appropriate career opportunities.
Meet the Career Center staff

Office Hours
Monday through Friday
8:30 a.m. to 4:30 p.m.
Phone: (717) 245-1740

Appointment and Drop-in Hours
(for general help and resume/cover letter review)
Monday through Friday
9 a.m. to 4 p.m.

To schedule an appointment with one of our dedicated Career Counselors, please call the office.
Announcements
CPC 2014 Graduate & Professional School Fairs
Colleges and Universities! Register for the CPC 2014 Graduate & Professional School Fairs.

The registration fee for each fair is $100 (maximum $300 if all three schools are attended) and can be paid via check or credit card at the above link.

Deadline for registration is Friday, Aug. 25, for all three schools.

The fair schedule is as follows:
Franklin and Marshall College, Tuesday, Oct. 28, 11 a.m. to 1 p.m.
Gettysburg College, Wednesday, Oct. 29, 11 a.m. to 1 p.m.
Dickinson College, Thursday, Oct. 30, 11 a.m. to 1 p.m.

Please refer any questions to Corinne Stefanic at stefanic@dickinson.edu or 717-245-1754.
NEW! LACN Database (Liberal Arts Career NetWORK)
The Career Center just joined a consortium with 31 top liberal arts colleges around the country, giving you access to thousands of opportunities from employers looking to hire students with liberal arts degrees.
Contact Info
Department Head:
Phil Jones
Dean of Career Development, Assistant Vice President for Student Development


Office Contact:
Corinne Stefanic
career@dickinson.edu

Phone:
717-245-1740
Fax:
717-245-1618

Location:
Biddle House
Mailing Address