The Media Center was designed to support a wide variety of audio, video & graphics projects and the specialty spaces a perfect to help.
Podcast Nooks
The Media Center has 3 A/V Podcast Rooms available with adequate equipment to record, including 2 microphones for voice or instruments, 1 mini mixer, 1 keyboard, and 1 iMac with recording apps, such as Garageband, Audacity, & IMovie.
Don't let the small space fool you, the nooks are a student favorite for audio projects of all sorts. With a quiet space to work and various programs like Garageband and Audacity, students and faculty alike come by to do podcasts, music recordings, and other media or technology-related projects. If you need a quiet space to work on an audio project for you or for a small group look no further than a Podcast Nook.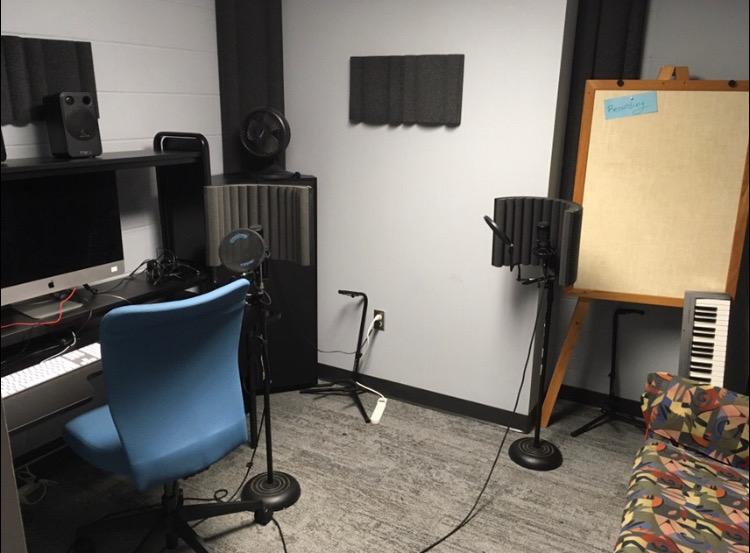 Podcast Room
Equipment room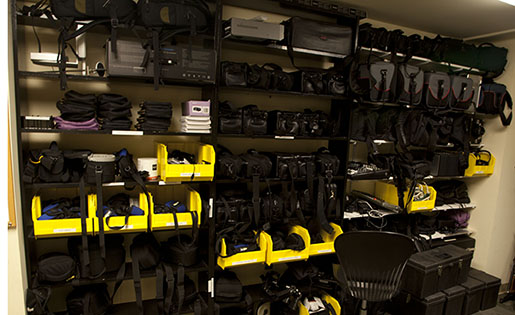 Microroom
with 24 windows-capable Macs, the Microroom is great for late nights and classroom synergy alike.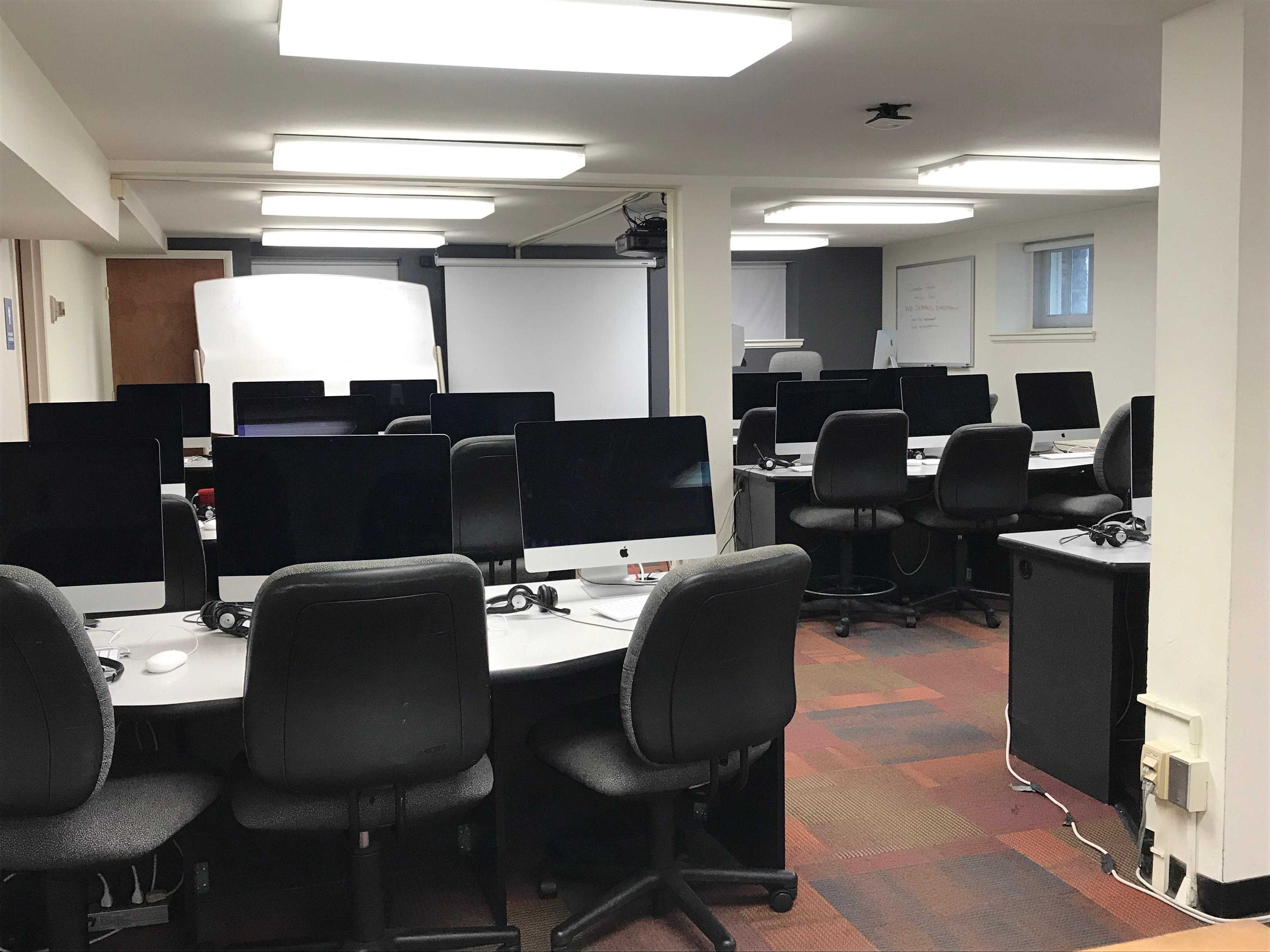 The Studio
The Studio is a partially soundproof and enclosed space for faculty to hold video conferenses or record blended classroom experiances.