Podcasts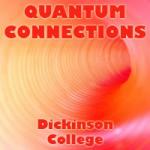 Quantum Connections
Professor David Jackson
Students in Professor Jackson's "Quantum Connections" were assigned podcasts that demonstrated or explained topics in the course for a general audience. The example below is on time travel done via a creative role play by the students.
Professor Dave Richeson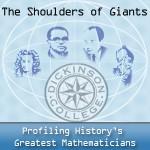 Shoulders of Giants
Students in Professor Richeson's course "Great Theorems & Ideas in Maths" were assigned podcasts as part of the"Shoulders of Giants" series to relate profiles history's greatest mathematicians. The example below, "The Square Root of Two" is a good example of students presenting information they've recently studied in an approachable manner to a broad audience.
Professor Ted Merwin – "Great Secular Jews in History"
Department – Religion
Blog link: Great Secular Jews in History
Topic: Albert Einstein
Professor Dan Schubert - "Sociology of Health and Illness"
Department – Sociology
Blog link - Untold Stories: Raising Awareness about Disease and Disability" Through research and interviews, the recordings give background on specific illnesses and how they affect those afflicted.
Topic – Cervical Cancer