February

Continuing through Feb. 8
Sue Coe: The Ghosts of Our Meat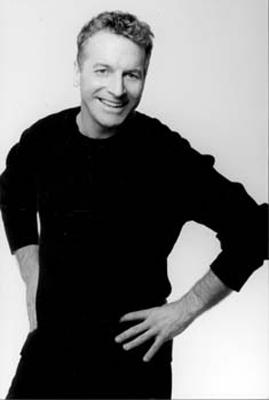 The Trout Gallery, Weiss Center for the Arts
Gallery hours: Tuesday through Saturday, 10 a.m. to 4 p.m.
Saturday, Feb. 1, 7 p.m.
Bill Bowers: It Goes Without Saying
The Cubiculo, 40 W. High Street
New York Times Critics' Pick Bill Bowers shares hilarious, heartbreaking and unbelievable-but-true stories about his career as a mime and the role silence plays in all of our lives.
This autobiographical performance takes the audience on a scenic tour of Bowers' life, from growing up gay in the wilds of Montana to his outrageous jobs as a performer to his studies with Marcel Marceau.
Bowers' corresponding residency is co-sponsored by the theatre & dance and music departments, the Office of Diversity Initiatives and the Office of LGBTQ Services.
Learn more about the spring 2014 artists-in-residence.
"Zestful and endearing . . . full of life." –The New York Times
Friday, Feb. 7, 8 p.m.
Faculty Dance Concert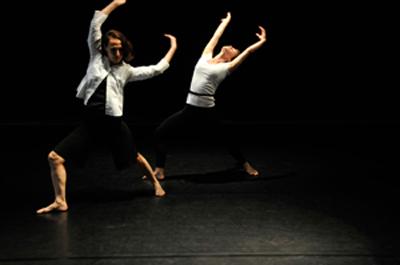 Mathers Theatre, Holland Union Building (HUB)
Director of Dance Sarah Skaggs and Postgraduate Fellow in Dance Cori Kresge will perform Skaggs' latest work, The New Ecstatic, an examination of the changing nature of ecstatic dance forms as impacted by cultural shifts in a post-9/11 world. The New Ecstatic premiered to packed houses in New York last fall.
Skaggs and Kresge will be joined onstage by students in the dance program.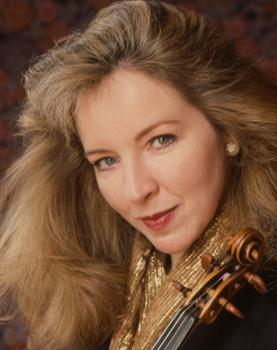 Saturday, Feb. 8, 7 p.m.
Stephanie Chase, Violin
Rubendall Recital Hall, Weiss Center for the Arts
Renowned violinist Stephanie Chase presents a thrilling program of music composed between 1720 and 1956 that includes J.S. Bach's famed Ciaccona (Chaconne), a source of inspiration for Bartok's virtuosic sonata (1944); a fantasia by Georg Telemann that contrasts vividly with the music of the Second Viennese School composer Ernst Krenek; and the charming "Variations on a Chinese Popular Theme," which Hiao-Tsiun Ma, father of Yo-Yo Ma, composed in 1956 for his daughter, Yeou-Cheng.
The concert concludes with Prokofiev's cheerful, rarely performed Sonata, op. 115, which represents the composer's attempt to please the public—and authorities—with the music of socialist realism.
This performance is made possible by the Cecil Andrew and Adeleine Ewing Fund.
""Matchless technique." –BBC Music Magazine
"Virtuosity galore." –Grammophone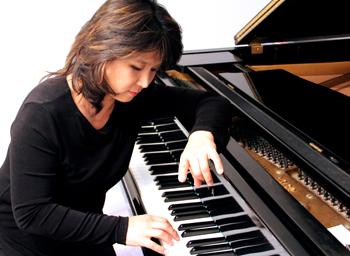 NOTICE:
Due to inclement weather, the Feb. 15 concert of Franz Schubert's Die Forelle was rescheduled.
See Feb. 23 listing below.

Feb. 21­ through April 12
Opening Reception: Feb. 21, 5-7 p.m.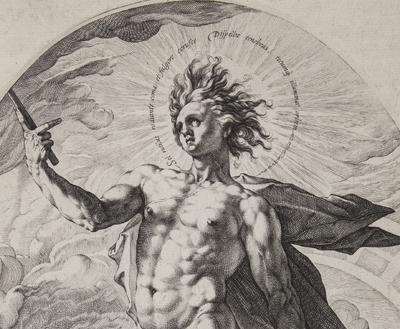 Letters and Lines:
Text and Image in Northern Renaissance & Baroque Prints
The Trout Gallery,
Weiss Center for the Arts
Gallery hours:
Tuesday through Saturday,
10 a.m. to 4 p.m.
This exhibition considers the interplay between text and image in prints made in France, Germany and the Netherlands from the late-15th to late-17th centuries and features works by Albrecht Dürer, Claude Lorraine, Anthony van Dyck, Rembrandt van Rijn and Hendrick Goltzius.
The exhibition is curated by senior art & art-history majors Dana Angotta, Victoria Cote, Chloe Cunningham, Taylor Evertsberg, Diamond McClintock, Victoria Schonfeld, Benjamin Slyngstad and Lauren Wyman. It is under the direction of Phillip Earenfight.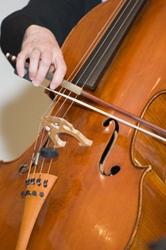 Sunday, Feb. 23, 4 p.m.
An Evening of Schubert and Chamber Music
With Cellist Michael Cameron and Pianist Eun Baik-Kim
Rubendall Recital Hall, Weiss Center for the Arts
NOTICE: This evening combines the best of two concerts as cellist Michael Cameron joins forces with pianist Eun Ae Baik-Kim.
In the first half of this rescheduled concert, cellist Michael Cameron will join violinists Blanka Bednarz, Blythe Beall-Foreman '04 and Rachael Sclafani '16; violists Daniel Brye and Julia Hayden '16; cellist Michal Schmidt; and double-bassist Raymond Irving to present Andante Festivo by Sibelius, Rossini's Duo for Cello and Bass, and the Quartet for Violin, Viola and Two Cellos by Anton Arensky.
During Eun Baik-Kim's portion of the recital Dickinson colleagues Blanka Bednarz (violin), Daniel Brye (viola), Michael Cameron (cello) and guest Devin Howell (double bass) will collaborate to perform the famous Piano Quintet in A Major, "The Trout," while Jonathan Hays (baritone ) will join with Baik-Kim to present selected art songs including the original "The Trout."
Thursday, Feb. 27, noon
Noonday Concert
Rubendall Recital Hall, Weiss Center for the Arts
This concert features students in Dickinson's performance-studies program.