January

Continuing through Feb. 8
Sue Coe: The Ghosts of Our Meat
The Trout Gallery, Weiss Center for the Arts
Gallery hours: Tuesday through Saturday, 10 a.m. to 4 p.m.
2013 Arts Award honoree Sue Coe (b. 1951, U.K.) is an internationally acclaimed artist and activist whose paintings and prints explore animal rights, social injustice, capitalism and politics. Working in a style reminiscent of German expressionism, Coe brings together works that expose the cruelty and brutality of the slaughterhouse industry and demand a sustainable, humane approach to food production. Coe served a weeklong residency in November.
Learn more about the spring 2014 artists-in-residence.
Jan. 17 through Feb. 21
Heccentricities:
A Sculptural Installation by Patrick McDonough
Goodyear Gallery,
Goodyear Building (Cedar Street entrance)
Gallery hours: Tuesday through Friday, 3 to 5 p.m.; Saturday, 2 to 5 p.m.
Connect with the Goodyear Gallery on Facebook.
Monday, January 20, 8 p.m.
Oedipus
Mathers Theatre, Holland Union Building
Oedipus was made king by solving the riddle of the Sphinx-"What is the creature that walks on four legs in the morning, two legs at noon and three in the evening?"- and his skills are further challenged as he attempts to unravel the mystery of who killed the former king. The consequences send shivers down the spine. Is Oedipus guilty? Is he a victim of circumstance or a hero who pursues truth at all cost?
Much has changed since Sophocles wrote this play in 429 B.C., but our unrelenting quest to answer its underlying questions still burns strong in Steven Berkoff's modern translation. This free, public production is directed by Karen Lordi-Kirkham, associate professor of theatre & dance and executive artistic director of Pendragon Theater.
For more information call 717-254-1327.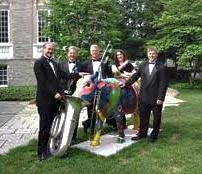 Tuesday, Jan. 28, 7 p.m.
Dickinson College Faculty Brass Quintet
Rubendall Recital Hall, Weiss Center for the Arts
The Dickinson Faculty Brass Quintet (Jeffrey Wohlbach, Vanessa Shenk, Tyler Ogilvie, Michael Clayville and Eric Henry) presents an evening of Renaissance and Renaissance-inspired music, featuring works by Susato, Gabrieli and more.

Jan. 27 through Feb. 17
Opening Reception: Tuesday, Jan. 28, 5 p.m.
¡Bailemos!
Recent Works by Dee Jenkins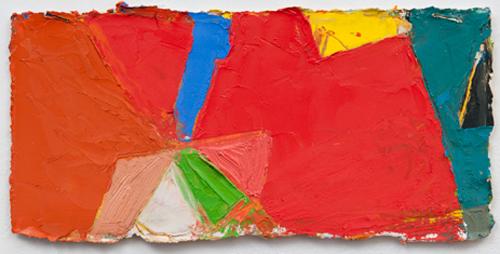 Weiss Gallery 204,
Weiss Center for the Arts
Gallery hours:
Monday through Friday,
8 a.m. to 4 p.m.
Dee Jenkins' expressive paintings and drawings, inspired by her love of Argentine music and dance, are evocative of sound, movement and abstractions of the female body.
During the opening reception, Jenkins will talk informally about her process.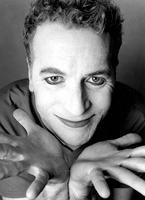 Jan. 29 through Feb. 1
Residency: Bill Bowers, Mime
Artist-in-Residence Bill Bowers will join the Dickinson community for a series of workshops, lectures and roundtable discussions co-sponsored by the departments of music and theatre & dance, the Office of Diversity Initiatives and the Office of LGBTQ Services.
See associated event on Feb 1.
Learn more about the spring 2014 artists-in-residence. For more detailed information please contact Stacy Rohrer at 717-245-1568 or rohrers@dickinson.edu.