Recipient Biographies

Deanne Criswell
Doctor of Emergency Management
Deanne Criswell was unanimously confirmed by the U.S. Senate on April 22, 2021, as the 12th administrator of the Federal Emergency Management Agency (FEMA). Criswell is the first woman confirmed to serve as the administrator, leading the nation's efforts in helping people before, during and after disasters. She brings with her an extensive career in public service, serving 30 years at all levels of government.
Prior to her appointment, Criswell served as the commissioner of the New York City Emergency Management Department from 2019 to 2021, where she was responsible for coordinating citywide emergency planning and response for all emergencies. One of her most significant accomplishments was leading the coordination of the city's response to the COVID-19 pandemic to include preventing the collapse of the health care system, working to ensure no New Yorker went hungry during the pandemic, establishing a first-of-its-kind non-congregate sheltering program and supporting the country's largest mass fatality program.
Criswell began her career in emergency management in Aurora, Colo., where she led strategic change in the city's emergency and disaster planning. During her tenure, Criswell coordinated transitional housing and family reunification efforts in response to receiving evacuees after Hurricane Katrina. She previously served at FEMA as the leader of one of the agency's National Incident Management Assistance Teams (IMAT) and as a federal coordinating officer. In this role, Criswell was the primary federal representative responsible for leading the agency's response to and recovery from emergencies and major disasters, from severe flooding in North Dakota to hurricanes in South Carolina to fires in Colorado. She also spent two years as an executive in the private sector, providing exceptional technical expertise and the experience necessary to help her clients achieve their critical missions.
Criswell also proudly served 21 years in the Colorado Air National Guard. She is a veteran of two overseas tours: one as a fire officer in Kuwait immediately following the attacks of September 11, 2001, and the second, in Qatar in support of Operation Enduring Freedom in 2010, where she advised senior leadership on fire protection requirements for new and existing military bases in Afghanistan and Iraq.
Criswell holds a Bachelor of Science from Colorado State University, a Master of Public Administration from the University of Colorado – Denver, and a Master of Arts in security studies from the Naval Postgraduate School, Center for Homeland Defense and Security.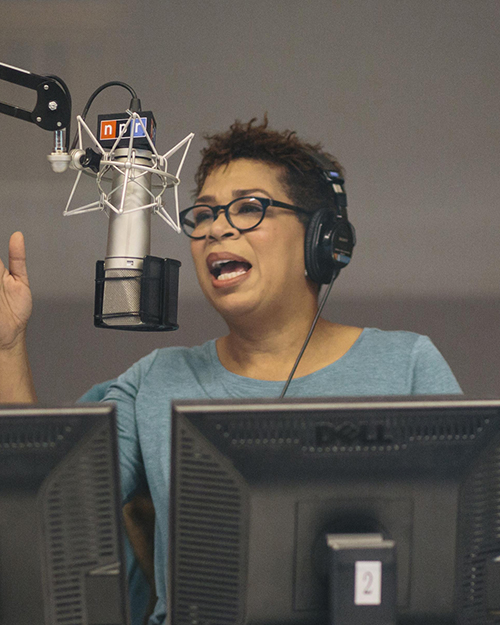 Michel Martin
Doctor of Public Affairs
Michel Martin is a host of National Public Radio (NPR)'s Morning Edition. Previously, she was the weekend host of NPR's All Things Considered and host of the Consider This Saturday podcast, where she drew on her deep reporting and interviewing experience to dig into the week's news. Outside the studio, she has also hosted "Michel Martin: Going There," a live event series created in collaboration with NPR member stations.
Martin came to NPR in 2006 and launched Tell Me More, a one-hour daily NPR news and talk show that aired on NPR stations nationwide from 2007-14. Tell Me More dipped into thousands of important conversations taking place in the corridors of power, and in houses of worship, barber shops and beauty shops; at PTA meetings and town halls; and at the kitchen table.
She has spent more than 25 years as a journalist — first in print, with major newspapers, and then in television. Tell Me More marked her debut as a full-time public radio show host. Martin has also served as contributor and substitute host for NPR newsmagazines and talk shows, including Talk of the Nation and News & Notes.
Martin joined NPR from ABC News, where she had worked since 1992. At ABC, she served as correspondent for Nightline from 1996 to 2006, reporting on such subjects as Congressional budget battles, the U.S. embassy bombings in Africa, racial profiling and the aftermath of Hurricane Katrina. She also contributed to numerous ABC programs and specials, including the network's award-winning coverage of Sept. 11, a documentary on the Anita Hill-Clarence Thomas controversy, a critically acclaimed AIDS special and reports for the ongoing series America in Black and White. Martin reported for the ABC newsmagazine Day One, winning an Emmy for her coverage of the international campaign to ban the use of landmines and was a regular panelist on This Week with George Stephanopoulos. She also hosted the 13-episode series Life 360, a program partnership between Oregon Public Broadcasting and Nightline incorporating documentary film, performance and personal narrative; it aired on public television stations across the country.
Before joining ABC, Martin covered state and local politics for the Washington Post and national politics and policy at the Wall Street Journal, where she was White House correspondent. She has also been a regular panelist on the PBS series Washington Week and a contributor to NOW with Bill Moyers.
Martin has been honored by numerous organizations, including the Candace Award for Communications from the National Coalition of 100 Black Women, the Joan Barone Award for Excellence in Washington-based National Affairs/Public Policy Broadcasting from the Radio and Television Correspondents' Association and a 2002 Silver Gavel Award, given by the American Bar Association. Along with her Emmy award, she received three additional Emmy nominations, including one with WNYC's Robert Krulwich for an ABC News program examining children's racial attitudes. In 2019, Martin was elected to the American Academy of Arts and Sciences for outstanding achievement in journalism. She is the 2021 recipient of PMJA's 2021 Leo C. Lee Award.
A native of Brooklyn, N.Y., Martin graduated cum laude from Radcliffe College at Harvard University in 1980 and earned a Master of Arts from the Wesley Theological Seminary in 2016.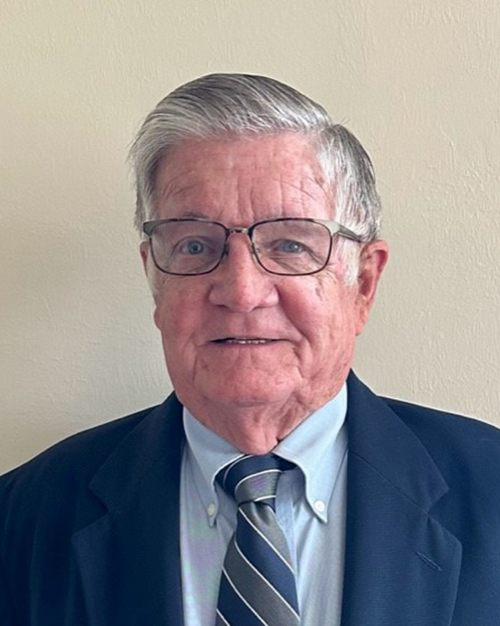 Robert Davis
Doctor of Medicine
Dr. Robert Davis is an accomplished plastic surgeon and community leader who has devoted his life to serving others. Davis graduated from Dickinson in 1959, where he was a member of the Phi Kappa Psi fraternity and competed on the track and field team. The chemistry major went on to attend Jefferson Medical College, where he received his medical degree in 1963.
After completing a five-year internship and residency in general surgery at York Hospital in York, Pa, Davis joined the U.S. Navy in 1968 as a fleet surgeon on the USS Shangri-La attack aircraft carrier. He also spent a year as an attending surgeon at the U.S. Navy Hospital in Philadelphia.
Davis continued his medical training at the Hospital of the University of Pennsylvania, where he completed a residency in plastic and reconstructive surgery from 1970 to 1972. He then returned to York Hospital, where he would serve as part of the surgical staff for the next 30 years.
Throughout his career, Davis held various leadership roles at York Hospital, including medical staff president, chair of the education committee and plastic surgery division, and assistant chairman of the department of surgery. He also served as president of the York County Medical Society, the Robert H. Ivy Plastic Surgical Society and the Northeastern Society of Plastic Surgeons.
Davis's primary focus is on pediatric surgery for cleft lip and palate, trauma surgery and treatment of cancers of the head and neck areas. He was also involved in numerous mission experiences, including trips to Jamaica, Mexico, Ecuador, Bolivia, Alaska and post-Hurricane Katrina New Orleans. He joined the teams of Operation Smile in Vietnam on seven occasions, repairing hundreds of children's facial deformities from cleft lip and palate. He also shared mission work in Ghana with his brother, fellow plastic surgeon and Dickinson alumnus Thomas Davis, which involved surgeries for thyroid tumors, hernias and many reconstructions for burn scar deformities. Additionally, he helped build an orphanage and school in southern India, sponsoring children for school and medical expenses.
Davis is an avid sailor. He also was active with the Boy Scouts of America for 25 years, helping 95 boys earn the Eagle Scout award. He received the Silver Beaver Award and the Distinguished Eagle Scout award in recognition of his outstanding service to the organization.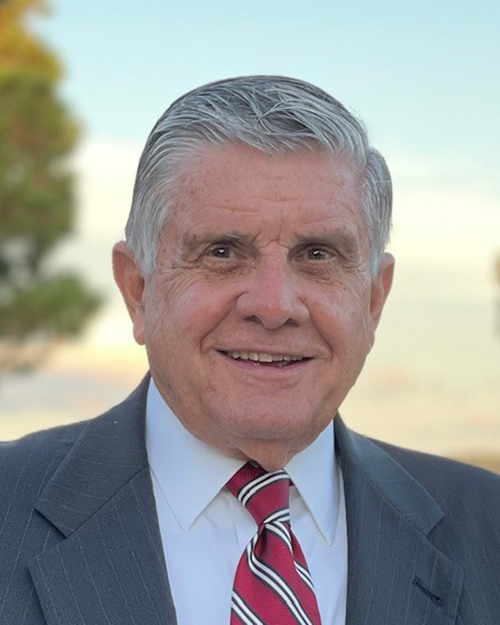 Thomas Davis
Doctor of Medicine
Dr. Thomas Davis is a plastic surgeon, educator, humanitarian and community leader. He graduated from Dickinson in 1962 with a major in chemistry. During his college years, he was a member of the Phi Kappa Psi Fraternity. He then went on to attend the University of Pennsylvania School of Medicine, where he received his medical degree in 1966.
Davis trained as a flight surgeon in the U.S. Navy and was stationed with a Marine helicopter squadron in Danang, Vietnam from 1969 to 1970. After leaving active duty, he continued to serve as a flight surgeon in the reserves until 1992 and retired with the rank of captain.
Davis completed his residency in general surgery at York Hospital in York, Pa., from 1966 to 1967 and again from 1970 to 1973. He also completed a hand surgery fellowship in San Francisco in 1974 before going on to complete a plastic surgery residency at the Milton S. Hershey Medical Center in Hershey, Pa., from 1974 to 1976. He was an assistant professor of surgery at the same institution from 1976 to 1983 and an associate professor of surgery from 1983 to 1987.
In 1987, Davis started a private practice in Hershey, Pa., which he ran until his retirement in 2005. During his career, he was a member of several medical societies, including the American College of Surgeons, the American Society of Plastic and Reconstructive Surgery and the American Association of Plastic Surgeons. He served as the president of the Robert H. Ivy Plastic Surgical Society and the Northeastern Society of Plastic Surgeons. He was also the secretary-treasurer of the Plastic Surgery Research Council and the secretary-general of the International Society of Aesthetic Plastic Surgery.
Davis has been an active member of his community and has served in various leadership roles. He was the president of the Hershey Rotary Club and the district governor for District 7390 and the recipient of Rotary's Service Above Self Award and the Lifetime Achievement Award. Davis has served on the Hershey Theatre Advisory Board since 1994 and the Hershey Museum Advisory Board since 1997. He also served on the Board of the Harrisburg Symphony Orchestra and the Foundation Board of the Hershey Symphony Orchestra. He was a co-chair for the capital campaigns for The Hershey Story, the Museum on Chocolate Avenue and Hershey Gardens Conservatory. He is an honorary alumnus of the Milton Hershey School. Davis also has been involved at Dickinson, serving on the Alumni Council and as alumni representative to the Board of Trustees and chairing several reunion committees.
In addition to his professional and community work, Davis has been involved in more than a dozen medical missions to India. He, along with brother and fellow plastic surgeon Robert Davis, traveled to Ghana to perform life-changing surgeries. He has also participated in missions to Brazil and Mexico through Rotary International.