"It just felt right" is what pretty much every Dickinson student says when describing the first time they visited our campus.
Exploring a campus is your chance to immerse yourself in the environment, witness college life in action, and get to know the vibe of the place. At Dickinson, we provide several ways for you to experience our lively campus atmosphere. Located in Carlisle, the ultimate college town, our historic and innovative campus covers 144 beautiful acres and the last 240 years of American history. It's a place where you'll find what energizes you, connect your academic interests to career exploration, and explore the things that will challenge you and ignite your future.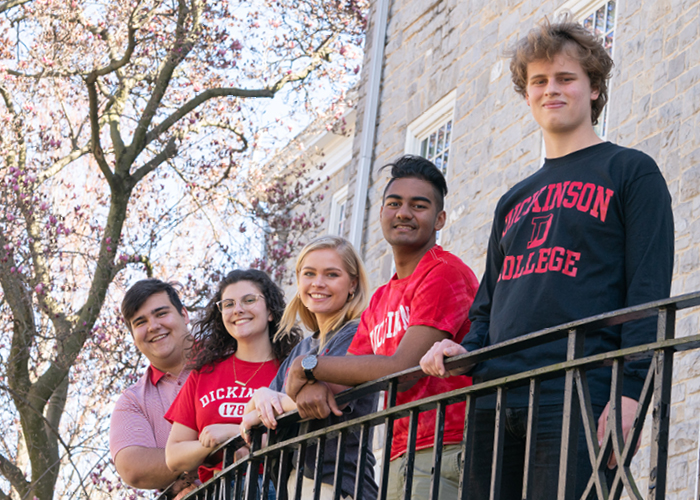 CAMPUS TOURS
Explore campus with a current student and see Dickinson through the eyes of someone living the experience.
Tour highlights include academic buildings, a residence hall and key student spaces like the Holland Union Building (student center), the Kline Center (athletics facilities) and the Waidner-Spahr Library.

Tours are offered on weekdays and advance registration is required. To schedule a campus tour, please call 800-644-1773 or register online.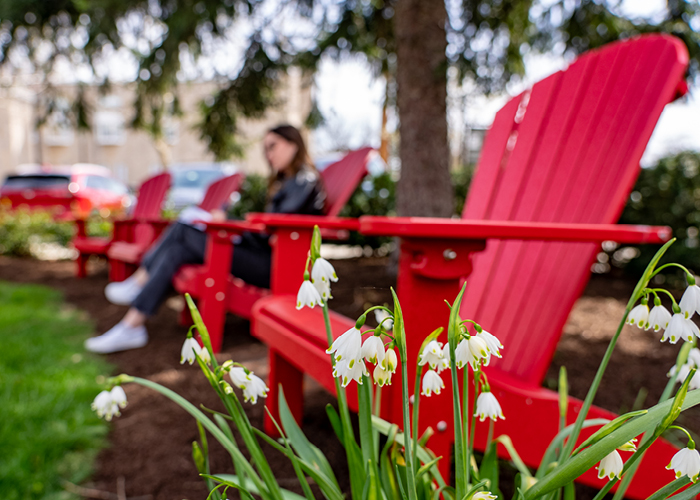 INFO SESSIONS
Go beyond the data as a member of our counseling staff provides a comprehensive look at Dickinson and answers your questions.
Attendees will discover the distinctive nature of the Dickinson experience, from our focus on active learning in the classroom to the success of our alumni. These sessions are left by our expert admissions counselors and include an opportunity for Q&A. Information sessions are offered most weekdays at 10:15 a.m.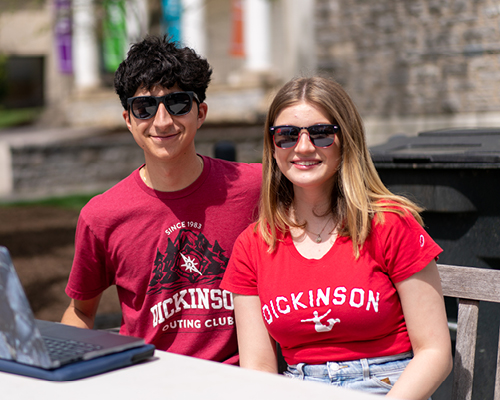 Nothing compares to that firsthand experience–get the scoop straight from the members of the Liberty Cap Society, Dickinson's student tour guides.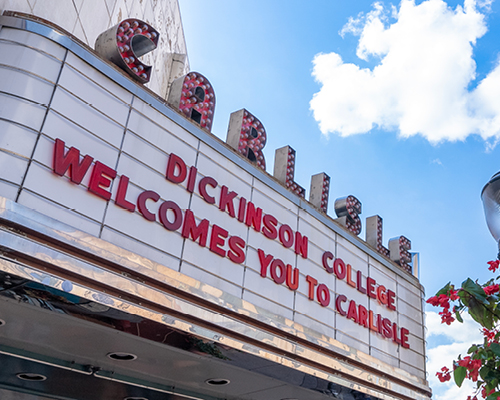 Dickinson's hometown has great places to eat, shop and stay. Check out this insider's guide to the area.
Interviews
Interviewing is like having a chat to uncover your unique story. It's not just about what's on paper; it's about delving into your adventures, dreams and ambitions for your college journey.
Schedule Yours Now
Prospective Student Visits: What to Know

Q: HOW SHOULD I PREPARE FOR MY CAMPUS VISIT?

A: To prepare for your visit to Dickinson, you should begin by learning basic information about the college. Our website is a good place to start. Here are a few links to help you begin your search:

Q: WHAT SHOULD I DO DURING A FIRST VISIT TO CAMPUS?

A: You should focus on understanding the character and personality of Dickinson and how you may potentially fit with the opportunities available. For first-time visitors, we strongly encourage you to take a tour with a student guide or take advantage of the Scan Me content along our self-guided tour route. Also consider a walk into Carlisle to enjoy any of the 30 eateries within a three-block radius.

Q: WHAT AM I LIKELY TO SEE AND HEAR ON A CAMPUS TOUR?

A: A campus tour is great way for you to interact with our students. Led by a member of our Liberty Cap Society, tours offer an opportunity to capture and understand the energy of Dickinson through the eyes of students who are living the Dickinson experience. A tour will also demonstrate the ways in which the physical campus and facilities offer opportunities for our students to connect as a community, challenge themselves and explore new passions.
High School Counselors Visits: How to Register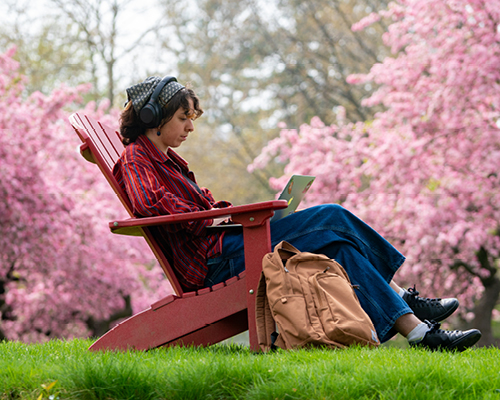 Visit our campus from anywhere! Check out all the ways you can explore and connect right from your phone.