Meet our tour guides!
Nothing compares to that firsthand experience of spending time in a place you're considering calling home. The Dickinson campus looks stunning in pictures, and we can share tons of facts and details in a brochure and on our website, but it will never compare to being here. And your visits might all have a different feel, since perhaps you won't always experience a class in session or see a sporting event on Biddle Field, the Dining Hall might be empty or the library might be quiet even on the not-so-quiet side.
Whenever you visit, know that our tour guides (members of the Liberty Cap Society, also referred to as Lib Caps) will tell you and show you what makes this place special. Come let them show you around!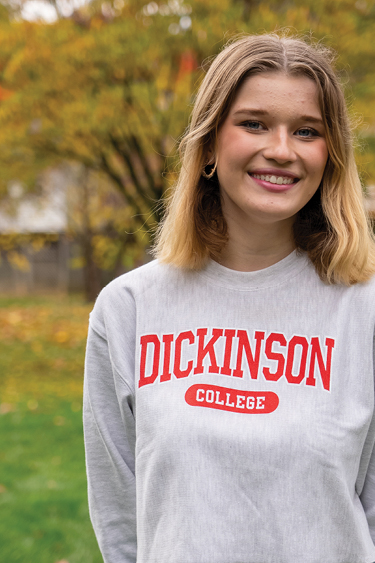 Olivia Ammon
Class of 2026
Hometown: Lancaster, PA

Areas of Study: Psychology, German, Music

Activities: Orchestra, Flute Ensemble, Tap Club, WDCV, Arts Collective, Costume Shop, Liberty Cap Society

High School: Pequea Valley High School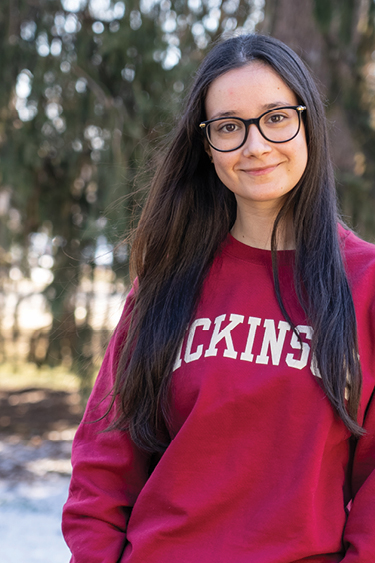 Caro Carneiro
Class of 2024
Hometown: Brasilia, Brazil

Areas of Study: Neuroscience, Psychology

Activities: Liberty Cap Society, Psi Chi, Delta Nu, MOB, Student Research, QR Associate

High School: Great Neck North High School—and Tallin English College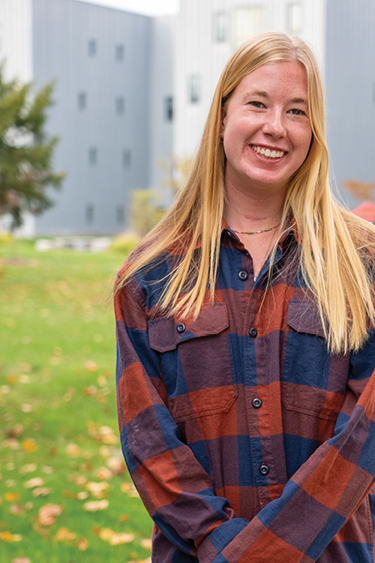 Grace Donovan
Class of 2024
Hometown: Louisville, KY

Areas of Study: English, Spanish

Activities: Outing Club, Delta Nu, WDCV, Liberty Cap Society, Admissions Intern

High School: Francis Parker School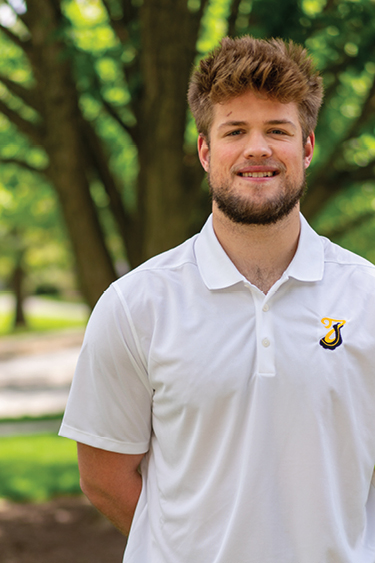 Neville Krueger
Class of 2023
Hometown: Glueckstadt, Germany

Areas of Study: International Business & Management, Economics, Film & Media Studies

Activities: Varsity Football, Global Ambassador, Raven's Claw Society, Liberty Cap Society

High School: The Linsley School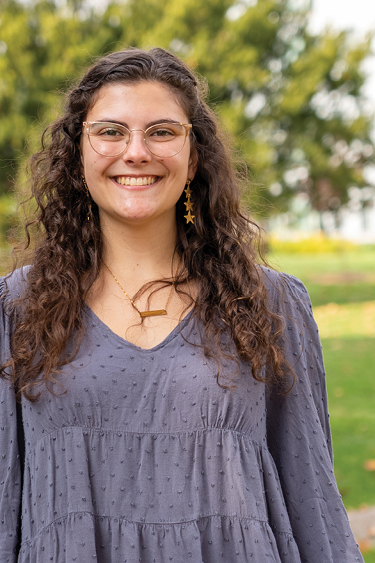 Sofia Perrone
Class of 2025
Hometown: Alexandria, VA

Areas of Study: Anthropology, German, Health Studies

Activities: American Association of University Women (AAUW), Liberty Cap Society, The Hive, German Club, Dana Research Intern, Clarke Forum (for Contemporary Issues)

High School: James W. Robinson Secondary School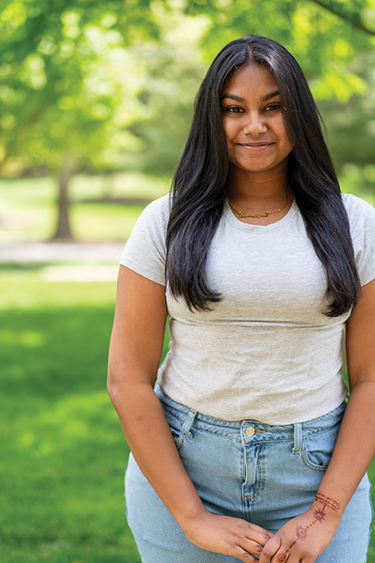 Humayra Anisa
Class of 2025
Hometown: Philadelphia, PA

Areas of Study: Economics, Political Science

Activities: ACE Peer Mentor, Library Consultant Services, Muslim Educational and Cultural Association, Economics Major Committee

High School: Linden Hall School for Girls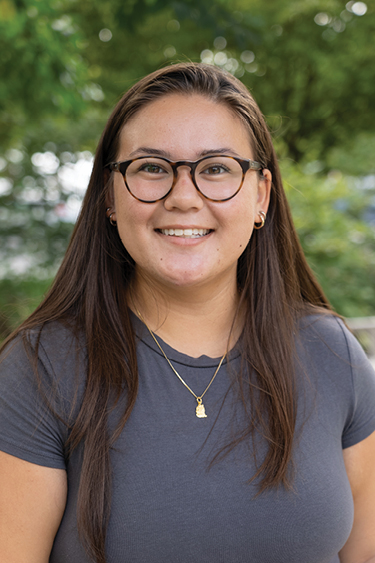 Vanessa Daniels
Class of 2024
Hometown: Lancaster, PA

Areas of Study: Biology, Pre-Health Certificate

Activities: Liberty Cap Society, Delta Nu, Eco-Rep, WDCV, Admissions Intern

High School: Manheim Township High School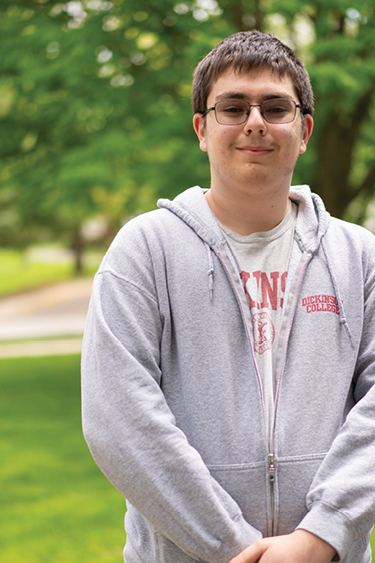 Mason Hernandez
Class of 2026
Hometown: Farmington, CT

Areas of Study: History

Activities: Liberty Cap Society

High School: Watkinson School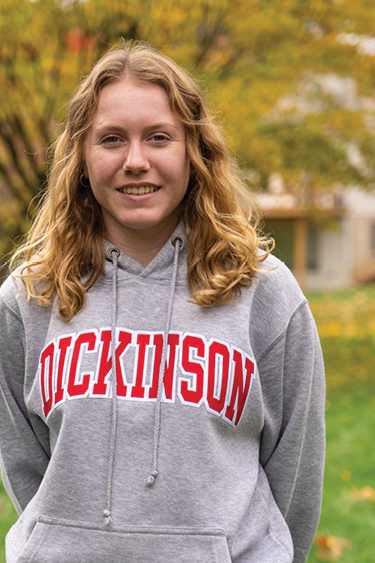 Grace Morrison
Class of 2026
Hometown: West Chester, PA

Areas of Study: English, Film & Media Studies

Activities: Arts Collective, MOB, WDCV, The Mermaid Players, Outing Club, Liberty Cap Society, The Dickinsonian

High School: Wilmington Friends School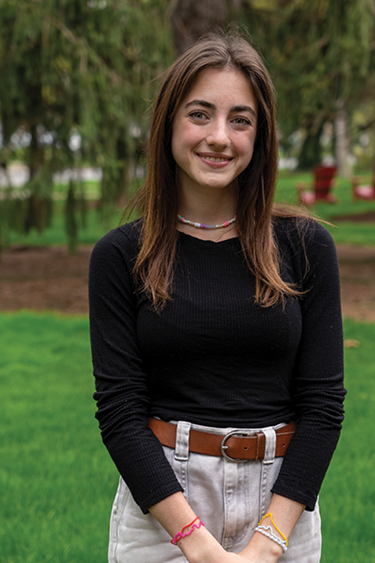 Livia Ball
Class of 2024
Hometown: Essex Junction, VT

Areas of Study: Political Science, Africana Studies

Activities: Liberty Cap Society, Ultimate Frisbee, Delta Nu, Outing Club

High School: Essex High School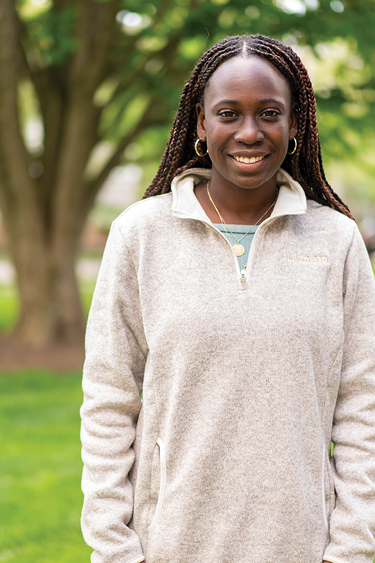 Lucie Diatta
Class of 2025
Hometown: Marshall, MI

Areas of Study: Biology

Activities: Varsity Lacrosse, Student Athletic Trainer, Pi Beta Phi, Syrens Acapella Group, Pre-Health Society, Liberty Cap Society, Athletes of Color Coalition, Red Devil Sports Network

High School: Culver Academies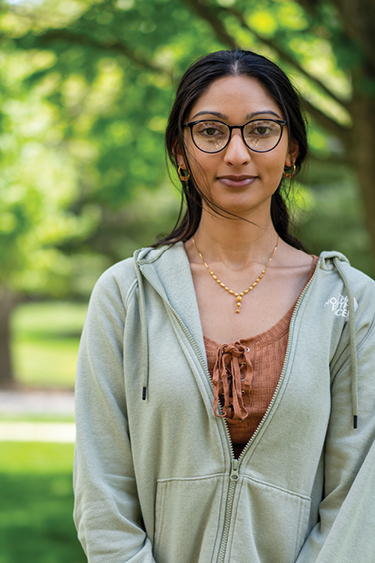 Simran Kaur
Class of 2026
Hometown: Carteret, NJ

Areas of Study: Biology

Activities: Liberty Cap Society, ACE Peer Mentor, Dickinson South Asian Cultural Club

High School: Wardlaw + Hartridge School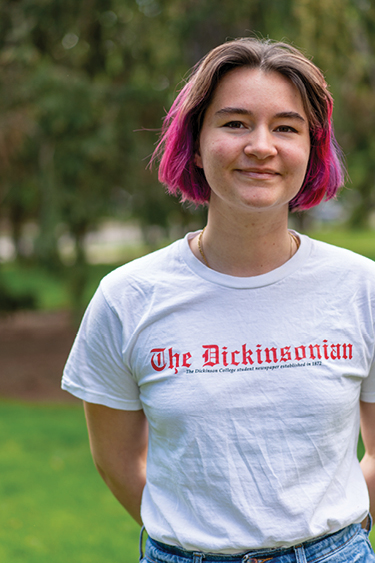 Eleanor Nolan
Class of 2025
Hometown: Hopewell Junction, NY

Areas of Study: English, Medieval & Early Modern Studies

Activities: Liberty Cap Society, Student Senate, The Dickinsonian

High School: John Jay Senior High School