Local Outdoor Resources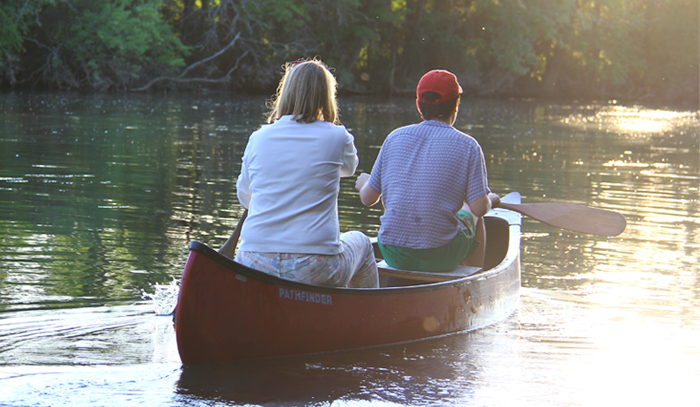 There are opportunities during every season to explore what the region has to offer. If you want to get outside when here are some great resources to find exactly the type of activity you seek.
Hiking
Cumberland Valley/Southern Pennsylvania​​​​​​
Northen Pennsylvania
Water Activities
Cumberland Valley
Biking
Cumberland Valley
PA Department of Conservation and Natural Resources has a great database of all the state parks including directions, maps, and trail descriptions. Some favorite spots close to campus include King's Gap, Pole Steeple, and Michaux State Forest. You will find great hiking, camping, and cross country skiing opportunities here.
The Potomac Appalachian Trail Club (PATC) produces great hiking maps for the Mid-Atlantic region and owns a series of rustic cabins that can be rented by PATC members. The cabins are great for retreats or as a base camp for climbing or skiing.
Found it. Cumberland Valley, PA has a great database for all things outdoors and includes an interactive maps. The database includes everything from town parks to rock climbing locations.
The Appalachian Trail Conservancy, which has an office in Boiling Springs, is a great resource for information about hiking on the AT. Check out their interactive map which includes parking, shelters, and vistas. Some favorite places to jump on the Appalachian Trail include Whiskey Spring and Michaux State Forest.
Get Outdoors PA provides another database to search for both trails and events happening in outdoor spaces. You can sort by events, activities, and places.
If you would like additional information on camping check-out this "101 Tips and Resources for Camping" at https://www.ravereviews.org/gear/camping-101-best-tips-and-resources/
Please note that all outdoor activities have a level of risk involved, so please be prepared before you go and take the proper safety precautions during your time outside. We encourage all Dickinsonians who take advantage of these outdoor resources to follow the Leave No Trace Outdoor Ethics.