WILD Explore More Program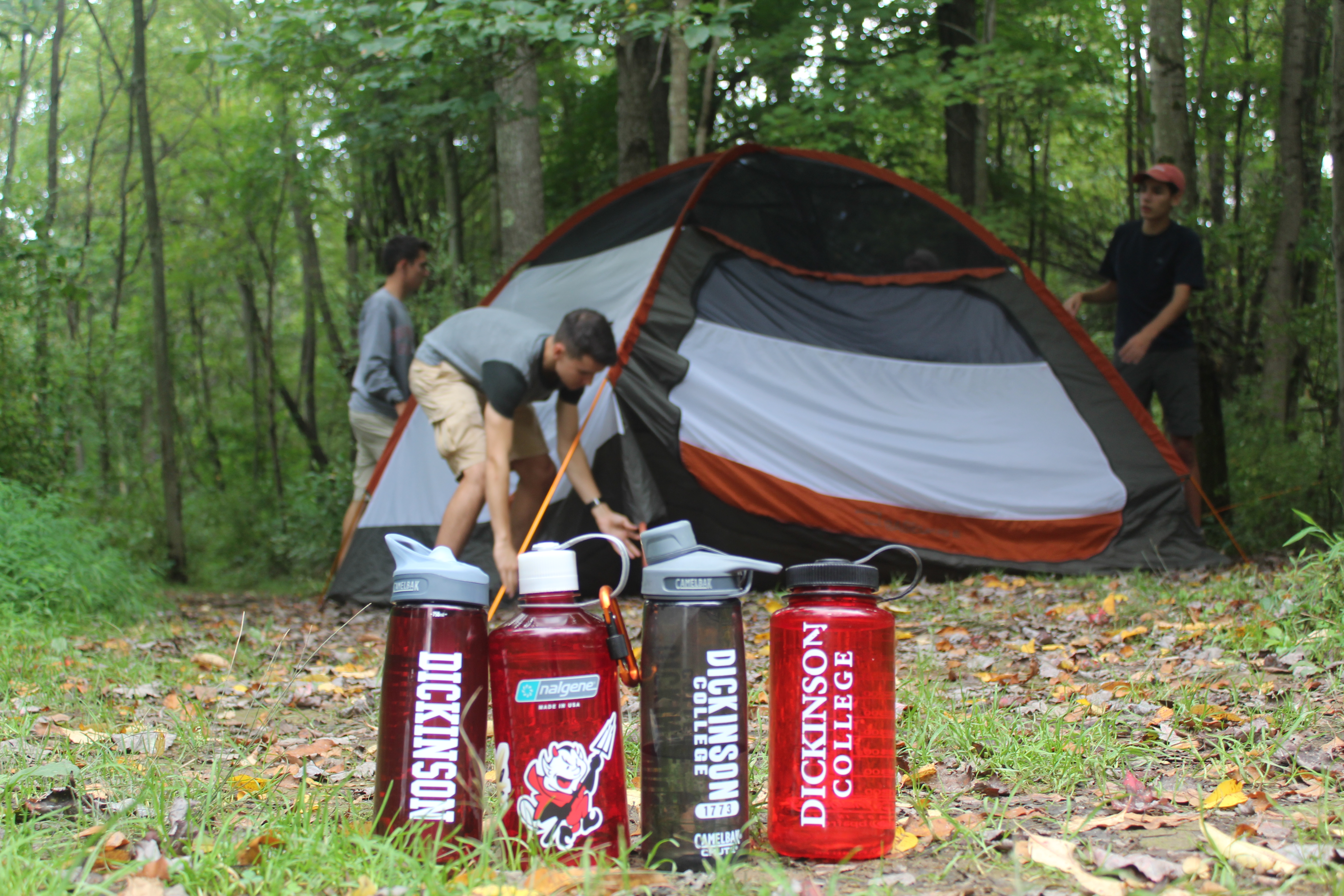 Wilderness Introduction to Life at Dickinson (WILD) Explore More programs give incoming first years the opportunity to interact with their new backyard by exploring backpacking trails and campsites in the Cumberland Valley. WILD provides students with the space to build lasting relationships, enhance outdoor skills, and gain an appreciation for the natural world as they are exploring their home at Dickinson.
Program Overview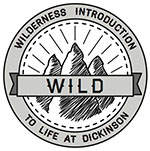 The WILD program is one of the Explore More programs offered through the Office of New Student Programs. Incoming first years will learn about registering for the programs through communications about orientation and on the New Student Program page.
Since its inaugural year in 2014, WILD has offered a variety of trips, and has grown in its participant numbers. We are excited to continue to develop and grow with each year that passes!
WILD Trip Description
Each WILD trip differs in location and activity. Past trips have included white water rafting in Ohiopyle, PA, backpacking in the Pennsylvania Grand Canyon, and rock climbing and caving in West Virginia. The trips are meant to challenge first years with new activities and experiences while supporting their transition into life at Dickinson. All WILD trips lead by WILD Leaders, students who have undergone months of preparation and training. Through WILD, you will learn new outdoor skills, make new friends, and have questions answered all while enjoying the amazing recreational opportunities Pennsylvania has to offer.
WILD Leaders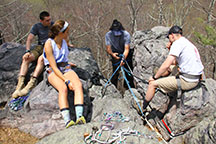 Each fall, we seek passionate first years, sophomores, and juniors to join the new generation of WILD Leaders, who become trained in a variety of outdoor skills and lead the WILD Pre-Orientation / Explore More trips. The application process to become a WILD Leader takes place each November.
WILD Leaders join a community of outdoor lovers and enthusiasts. Together, we prepare for our programs over a four-month period by training on topics such as Wilderness First Aid, Leave No Trace / Outdoor Ethics, Bear and Weather Safety, and so much more. Leaders exit this training with the interpersonal and outdoor skills necessary to lead successful WILD trips, providing an incredible outdoor and transition experience for all first-year participants.
Frequently Asked Questions
Once I am registered for a WILD program, how do I know what to bring and who my leaders are?
At the beginning of July, you will receive an email from your WILD leader(s) with a welcome packet full of all the information you need to prepare for the trip. You will receive a message from either your trip leaders or the program coordinator each month with updates. If your questions are not answered in the June welcome packet, you can always contact Campus Recreation at officeofrec@dickinson.edu or SLCE at slce@dickinson.edu.
How many people go on a WILD trip?
There are between nine and sixteen first years on each WILD trip, depending on the activities taking place. The first years are accompanied by a WILD Leader and an Orientation Advisor.
Do I need to own all my own equipment?
The Office of Campus Recreational Programs will provide all the group gear for the trips (tents, tarps, stoves, food, etc.). Through our gear rental program at "the GearBox", students may request to borrow personal camping equipment, such as sleeping bags, sleeping pads, backpacks, handlamps, etc. First years are expected to provide their own clothing including outerwear (e.g., rain coat, warm hat, hiking boots, etc.) and other items on the provided packing list.
What do we eat?
Part of the WILD guide training is cooking delicious meals in the backcountry, so you will be eating well! All dietary restrictions are accounted for in the menu planning process, and we will contact you if we have any questions. If you have concerns about the food, please contact us!
What if I do not know how to backpack, climb, or canoe?
This gives you ever more reason to join the WILD Program. Your only prerequisite is to be excited to meet new people and try something new. The student WILD Leaders are trained to consider all skill levels, and are excited to introduce each of you to the Cumberland Valley. In the past, WILD trips have had a wide mixture of experience levels.