Contact Us
People at the WGRC
The Dickinson College Women's & Gender Resource Center is located in the Office of Equity and Inclusivity, 101 College Street, on the corner of College and Pomfret Streets.
Do you want to learn and talk about gender equity, work, media, politics, campus culture, sexuality, interpersonal relationships, building an inclusive community and more? See the calendar of events, visit an open house, come and hang out, or make an appointment with our Director, Donna Bickford.
You can also email wgrc@dickinson.edu for more information and to get involved! And, follow our Twitter feed: @WGRCDickinson, like our Facebook page, or check us out on Instagram. Would you like to receive our weekly e-newsletter? Email us. You can also check out the Office of Equity and Inclusivity blog.
Read our newsletters!
---
Donna M. Bickford, Ph.D.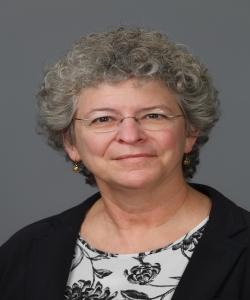 Director, Women's and Gender Resource Center
Adjunct Professor of Women's, Gender and Sexuality Studies
bickford@dickinson.edu
717-245-1966
Landis House, 2nd Floor