Benjamin Franklin Grant - Fall 2013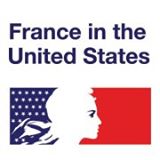 The French Embassy in the United Statesis offering the Benjamin Franklin Grantto students with DOUBLE MAJORS, one of the majors being French. The grant is for candidates seeking the opportunity to travel to France according to their academic and professional projects.
A man of the Enlightenment, philosopher and scientist, Benjamin Franklin was also a great diplomat and friend of France. This travel grant is named after him and aims at giving students enrolled in an American University an opportunity to discover France. It is open to sophomore, junior & senior students who are enrolled in a double major including one major in French and one major in another discipline.
Fall 2013: Christopher Brokus '15 awarded a Benjamin Franklin Grant
Christopher Brokus '15, a double major in French and Anthropology, was among 112 applicants to submit a proposal for the Benjamin Franklin Grant. His research project seeks to foreground France's long history of cuisine with the modern context of immigration, regionalism, and the slow food movement during his semester abroad in Toulouse, France (Fall 2013). Christopher's understanding of the effects of globalization on national identities allows for a very original investigation. The selection committee was impressed by the excellence of Christopher's application and the high quality of his project in France and awarded him one of the 21 grants available through the program. Congratulations, Christopher!