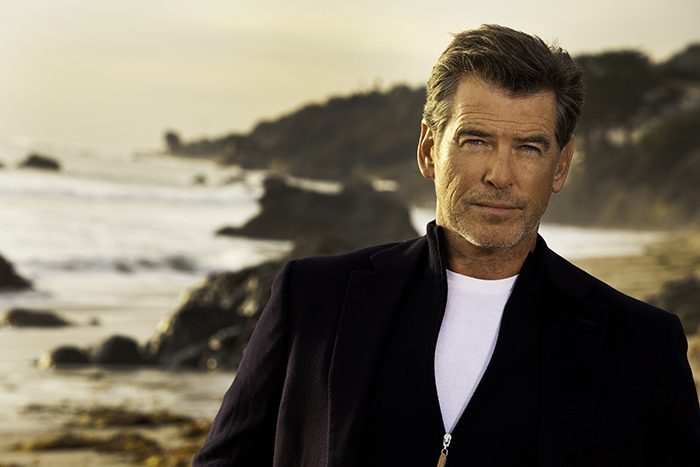 Pierce Brosnan
Doctor of Environmental Advocacy, honorary degree
Pierce Brosnan is a legendary Irish-American actor, film producer, philanthropist, artist, two-time Golden Globe Award nominee and environmentalist who partnered with the NRDC to stop a proposed salt factory at Laguna San Ignacio on Mexico's Baja California peninsula. In doing so, they protected the last pristine breeding ground for the Pacific gray whale. In addition to receiving NRDC's Forces for Nature Award, Brosnan's environmental work was recognized with the 2007 Goldene Kamera award.
He, along with his wife, Keely Shaye, have been drawn into a passionate leadership role in numerous environmental issues, lending their voices and efforts to clean air and water campaigns, marine mammal and wetland protection and opposing environmentally disruptive projects such as the Cabrillo Port Liquefied Natural Gas facility being proposed off the coast of Malibu.
Most recently, the two worked together on the documentary film Poisoning Paradise, which they co-produced. The film takes audiences on a journey to the seemingly idyllic world of Native Hawaiians, whose communities are surrounded by experimental test sites for genetically engineered seed corn and pesticides. To date, Poisoning Paradise has screened at over 30 prestigious film festivals across the United States and abroad and has won 124 awards—many for best documentary—and was accepted into the 2018 International Film Festival and Forum on Human Rights in Geneva, the Manchester Film Festival in England and the London International Filmmaker Festival, among others. The film screened in the market at the Cannes Film Festival, where it was sold for worldwide distribution with Gravitas Ventures, which will release Poisoning Paradise in June 2019.
For more than four decades, audiences have enjoyed Brosnan's portrayal of iconic characters, including James Bond. In the 1990s, he reinvigorated the popularity of the Bond franchise in box-office blockbusters including Goldeneye, Tomorrow Never Dies, The World Is Not Enough and Die Another Day. Brosnan's first three Bond films earned over a billion dollars at the international box office, and Die Another Day alone garnered nearly half a billion dollars worldwide. Brosnan has starred in more than 30 films, including John Boorman's critically acclaimed film from the novel by John LeCarre, The Tailor of Panama; Sir Richard Attenborough's Grey Owl; The Mirror Has Two Faces, alongside Barbra Streisand; Mrs. Doubtfire, with Robin Williams; Dante's Peak; and Mars Attacks.
Brosnan's current projects include a return for Season 2 of the AMC series The Son. He also will be seen in the action thriller The Misfits. Most recently, audiences saw Brosnan reunite with Meryl Streep, Colin Firth and Amanda Seyfried in the Universal film Mamma Mia! Here We Go Again, the sequel to the blockbuster film Mamma Mia!
Having achieved international stardom as an actor, Brosnan expanded the range of his film work by launching his own production company, Irish DreamTime, in 1996, along with producing partner Beau St. Clair. The company's first studio project, The Thomas Crown Affair, was a critical and box-office success and one of the best-loved romantic thrillers in years. Irish DreamTime has produced 11 films to date, including The Matador, for which Brosnan received a Golden Globe nomination for best performance by an actor in a motion picture and a nomination for best actor in a lead role from the Irish Film & Television Academy.
In November 2016 the European Film Academy presented Brosnan with the honorary European Achievement in World Cinema award. He also received the 2011 Caritas Award from St. John's Health Center Foundation for extensive community service. In 2003, Brosnan was awarded an honorary doctorate of arts from the Dublin Institute of Technology, an honorary doctorate from the University College Cork and an Order of the British Empire bestowed by Her Majesty Queen Elizabeth II. For over two decades, Brosnan has been an ambassador for His Royal Highness Prince Charles' the Prince's Trust as well as an ambassador for UNICEF Ireland. Brosnan also serves as campaign chairman for the Entertainment Industry Foundation.
Exhibiting another side of his artistic talent, Brosnan is an avid painter who attended art school and trained as a commercial artist. Most recently, one of his original paintings, depicting singer Bob Dylan, was auctioned off for $1.4 million at the 25th annual gala amFAR Cannes charity event, Cinema Against AIDS.
Brosnan was born in County Meath, Ireland, and moved to London at age 11. At 20, he enrolled in The Oval House and continued his studies at The Drama Center in London. After graduation, Brosnan performed in several West End stage productions, including Franco Zeffirelli's Filumena Marturano and Tennessee Williams' The Red Devil Battery Sign at the York Theater Royal. Brosnan relocated to Los Angeles in 1982 and immediately landed the role of private investigator Remington Steele in the popular NBC television series of the same name.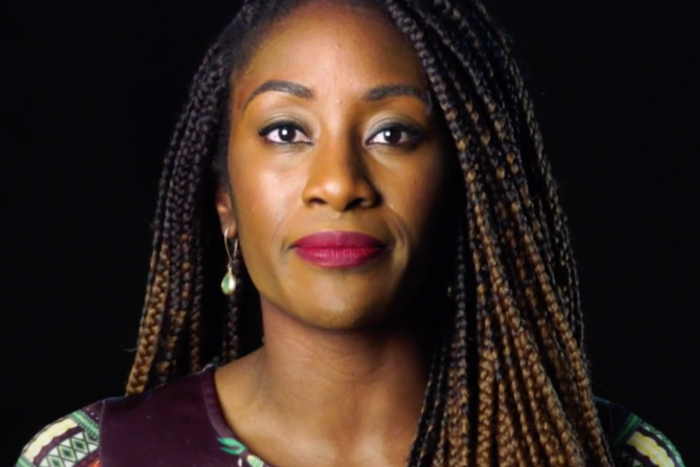 Karen Attiah
Doctor of Journalism, honorary degree
Karen Attiah is the editor of the global opinions section at The Washington Post, where she manages journalists and contributors writing from around the world. She was the editor working with Jamal Khashoggi, the Saudi journalist believed to have been murdered, whom she had recruited to become a contributing Post columnist. Attiah continues to head a high-profile campaign to keep Khashoggi's disappearance and death at the forefront of international attention.
Attiah often writes about global, social and cultural issues, including gender, race and identity. She has contributed to the Africa coverage of the editorial board and covered the humanitarian crisis in Yola, Nigeria. She traveled to the country when many representatives of the international community refused to do so, to document what was happening with the Boko Haram uprising and report on the internally displaced people. That coverage brought assistance and likely saved thousands of lives. She also trained local journalists in the region and spent time with students from the American University of Nigeria.
Before joining the Post in 2014 as the deputy editor for the opinions section, Attiah was a freelance reporter for the Associated Press based in Curacao, where she reported on a range of stories, including international crime rings, electoral politics and diaspora communities. She also was a consultant for the World Bank Africa region.
OkayAfrica, a digital media platform dedicated to African culture and politics, called Attiah a "Warrior of Diversity" and wrote, "Karen Attiah's work has galvanized audiences across ... the African continent and the diaspora, to engage in meaningful conversations and discover opportunities to participate in change in their communities." She was named one of OkayAfrica's "100 Women" for making an impact on the African continent and in the diaspora. In 2018 Attiah received a Salute to Excellence Award for digital commentary from the National Association of Black Journalists for her work hosting the Post video series, "TL;DR." Earlier this year, Attiah and Post columnist David Ignatius received a special George Polk Award for "eloquence and resolve" in demanding accountability for their colleague Jamal Khashoggi's murder. In the awards announcement, Attiah received high praise for coming "out from behind her editor's desk to wage a public campaign on behalf of the truth."
A 2008 Fulbright scholar to Ghana, Attiah holds a master's degree in international affairs from Columbia University's School of International and Public Affairs and a bachelor's degree in communication studies from Northwestern University.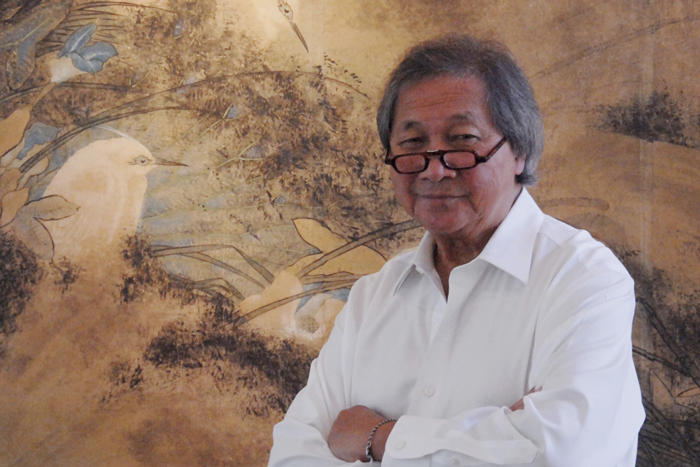 Adrian Zecha, Class of 1952
Doctor of International Business, honorary degree
In a career spanning more than 45 years, Adrian Zecha has founded a series of hotel management companies and conceived and developed more than 100 award-winning resorts and hotels. He is recognized globally as one of the foremost visionaries within the hospitality industry. He has received accolades throughout his career, including the most recent Lifetime Achievement Award in 2018 from the International Investment Forum in Berlin.
Initially a journalist and publisher, Zecha entered the hospitality industry in the 1970s when he was one of the founding partners of Regent International Hotels. His role with Regent was focused on the creation and development of the hotel product and the marketing position of the brand. The hotel brand was quickly acclaimed as the market leader in luxury hotels within Asia and later, as it expanded to Europe and the U.S., it became a benchmark in the hotel industry.
Selling his interest in Regent in 1986, Zecha went on to participate in new hotel management companies. Together with former Regent co-founder, Georg Rafael, he started Rafael Hotels, which focused on the acquisition and management of luxury five-star resorts and hotels in Europe and the U.S. He was a non-executive director and shareholder of the company, which was eventually sold to Mandarin Oriental Hotels.
Zecha became a director of Beaufort Hotels, which opened luxury hotels in Brisbane, Darwin, Singapore and Bangkok. In 1987, Zecha launched Amanresorts, when he built a small luxury resort in Phuket providing both room accommodations and private villas. Amanresorts, under his executive leadership until 2014, expanded to comprise 30 hotels in 20 countries and is to this day considered the international benchmark in luxury hotelkeeping.
In 1992 Zecha formed General Hotel Management, which has developed and operated three-star, four-star and five-star hotels and resorts in Asia, the Middle East, Europe and the Americas. In February 2017 Zecha and his team, under a new management structure, launched Azerai, a hotel brand positioned as a new benchmark in affordable luxury. The first Azerai hotel to open in Vietnam is in the Mekong Delta's capital city, Can Tho. The 60-room, river-island hotel reflects the brand's ethos of simple elegance, refined design and discreet and attentive service in a location of unique beauty and cultural interest. In December 2018 the second Azerai hotel, Azerai La Residence, Hue, opened in Vietnam.
Zecha received a bachelor's degree from Dickinson in 1952 and a master's degree from Columbia University.