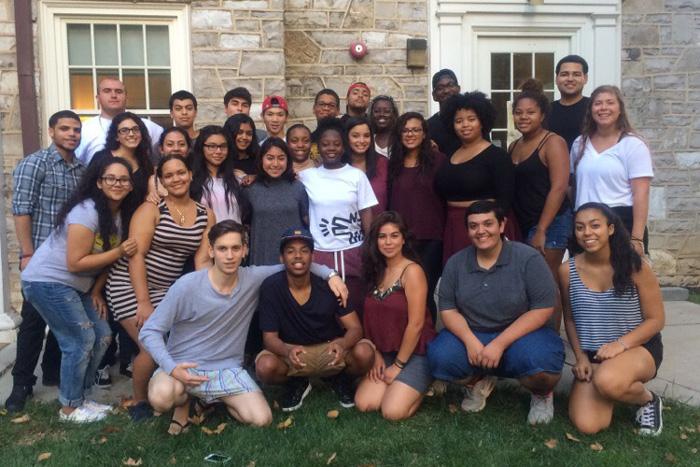 The national Posse Foundation identifies, recruits and trains student leaders from public high schools in Atlanta, Boston, Chicago, Los Angeles, New York City and Washington, D.C., to form multicultural teams called "Posses." These teams are then prepared, through an intensive eight-month Pre-Collegiate Training Program, for enrollment at top-tier colleges and universities nationwide to pursue their academic interests and help promote cross-cultural communication.
The concept of a Posse is rooted in the belief that a small, diverse group of talented students—a Posse—carefully selected and trained, can serve as a catalyst for increased individual and community development.
Dickinson College began its relationship with the Posse Foundation in 2001, with its first cohort of students arriving from New York City. After several successful years with New York, Dickinson expanded its outreach and in 2005 became the first college on the East Coast to partner with the Los Angeles Posse program.
Contact:
George Stroud
Vice President of Student Life and
Dean of Students
HUB Mail Level
stroudg@dickinson.edu
717-245-1639