---
Exceptional Student Spotlight
Jackie Joyce
Name: Jacqueline "Jackie" Joyce
Class Year: 2019
Hometown: Mechanicsburg, PA/Cape May, N.J.
Major(s): Spanish and sociology.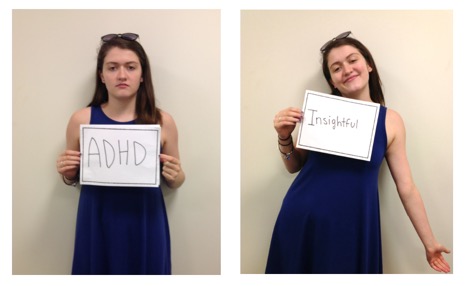 Campus Involvement:
Liberty Cap Society (admissions tour guide),
Peer Academic Advisor, Office of Disability Services (proctor), Presidential Inauguration Committee, Dickinson political club (vice president), Civic Engagement Strategic Planning Committee, Athletics Department (sports information assistant), Student Senate, Carlisle Borough Council and Varsity and Club Basketball.
Study Abroad:
Dickinson program in South America (Cuenca, Ecuador, and Mendoza, Argentina) in spring 2018.
Experience with the Office of Disability Services (ODS):
"Although I received academic accommodations in high school, I did not disclose my disability at Dickinson immediately, because I did not want to start college with the idea that I was using my learning difference as a crutch. However, after talking with the welcoming staff at ODS within my first weeks here, I came to terms with the fact that my academic accommodations are not additional privileges. Rather, they equip me with the resources to compensate for the abnormalities that my ADHD brain presents."
Advice to students who used accommodations in high school:
"I disclosed right before my first college exam (Do not do that!), but disclosing as early as I did was one of the best decisions I have made at Dickinson so far. The ODS staff prompted me to look at my uniquely wired brain as a strength instead of a burden, and that has been absolutely instrumental in how I have navigated this campus and have strived to reach my full potential."