Montgomery House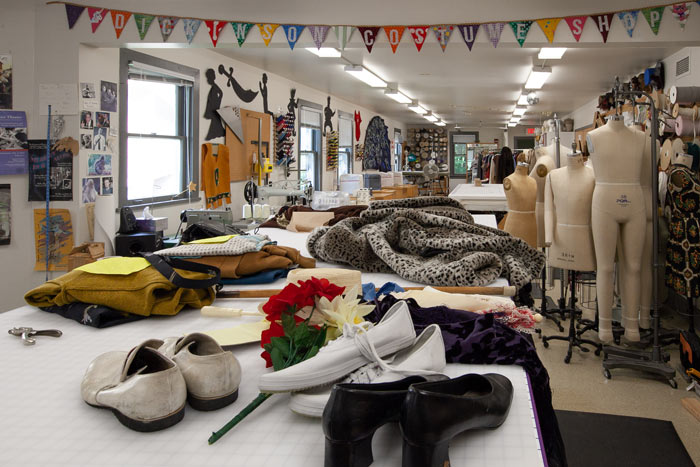 Offices for the Department of Theatre & Dance are located in Montgomery House, between the Mathers Theatre and the Anita Tuvin Schlecter auditorium (ATS).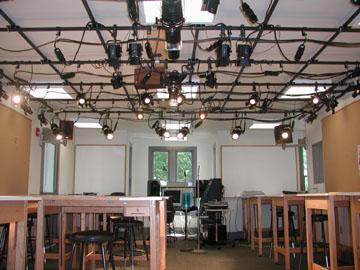 Montgomery House Design Lab
First floor: The main level includes a common reception area and offices of faculty members and the academic department coordinator. Also on the first floor is a conference and reading room with a well-stocked "browsing library" housing hundreds of plays and production performance videos.
Second floor: The second level of Montgomery is home to our spacious costume facility, which can accommodate large group crew calls, featuring upgraded workstations and on-site costume storage space. This is also where you'll find our design lab, where group design work and classes on stage, costumes, lighting and sound design take place. The lab is equipped with a workstation for eight-channel digital audio, computer graphics and computer assisted design (CAD). A new lighting system was just installed and is used in lighting technique instruction as well as for supporting light design components of other courses in the design and technical theatre curriculum.
Lower level: Montgomery houses a specialized shop for properties fabrication, as well as secure storage for specialized or properties and materials.