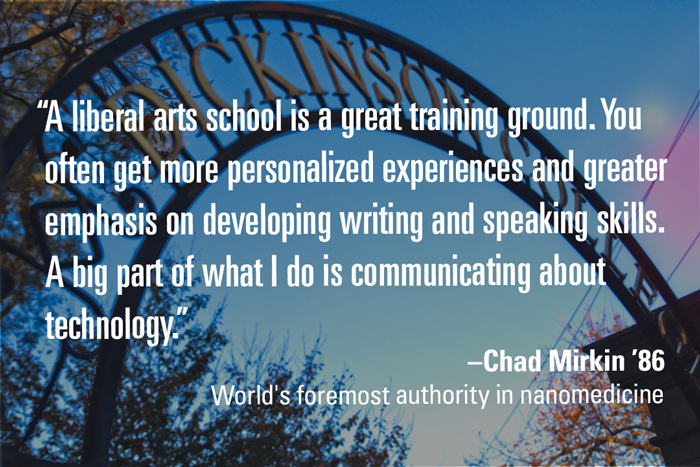 Remember when people actually used to question the value of the liberal arts? "What can you do with a liberal-arts degree?" the naysayers would naysay. "How is a liberal-arts degree going to prepare students for the job market?" others would ask into the void.
In retrospect, it feels like they may as well have been questioning if the Earth is really round.
Recent studies show that one in 12 of the nation's CEOs is a liberal-arts graduate, among them luminaries such as Howard Schultz (Starbucks), Susan Wojcicki (YouTube), Bob Iger (Disney), Kenneth Frazier (Merck) and our own Stephen Smith '92 (L.L.Bean) and Young Park '87 (GeneOne Life Sciences).
And of course a liberal-arts degree can lead graduates to places other than corporate America, such as into the arts and media, law and government, and science and medicine, as a small sampling. Or how about Silicon Valley? Look at what Forbes has to say:
"Throughout the major U.S. tech hubs, whether Silicon Valley or Seattle, Boston or Austin, Tex., software companies are discovering that liberal arts thinking makes them stronger."
In the end, it's pretty simple:
Writing well, thinking critically, separating fact from distortion and understanding human behavior aren't just necessary skills for success in college and career—these foundational elements of the liberal arts are also vital to success in life.
---
LIBERAL ARTS IN THE MEDIA
6/1/2016
"A well-­rounded liberal arts degree establishes a foundation of critical thinking. Critical thinkers can accomplish anything. Critical thinkers can master French, Ruby on Rails, Python or whatever future language comes their way. A critical thinker is a self­-learning machine that is not constrained by memorizing commands or syntax."
1/22/2014
"There's one area where humanities and social sciences majors have everyone beat: meeting employers' desires and expectations. Employers consistently say they want to hire people who have a broad knowledge base and can work together to solve problems, debate, communicate and think critically, the report notes – all skills that liberal arts programs aggressively, and perhaps uniquely, strive to teach."
8/27/2013
"…employers first and foremost hire people who can communicate clearly, think critically and solve problems — all hallmarks of a traditional liberal arts education."
"My advice is simple, but well-considered: Get a liberal arts degree. In my experience, a liberal arts degree is the most important factor in forming individuals into interesting and interested people who can determine their own paths through the future."

—Edgar M. Bronfman
Former CEO, Seagram Corporation, 10/17/13
6/12/13
"In a recent survey of employers by the American Association of Colleges and Universities, executives said they were looking for graduates with both field-specific skills and broad knowledge in the liberal arts for long-term career advancement."
10/29/2012
"… the top ten majors with the highest acceptance rates for law school include philosophy, anthropology, history and English. Both organizations advise prospective applicants to choose majors that interest and challenge them, work hard for excellent grades, develop their research and writing skills and make the most of the opportunities that come their way …"