Sometimes the perfect place for you is not so far away (or, in your back yard). But what is it really like to go to college close to home? Several Dickinsonians who hail from central Pennsylvania reflect on the choice.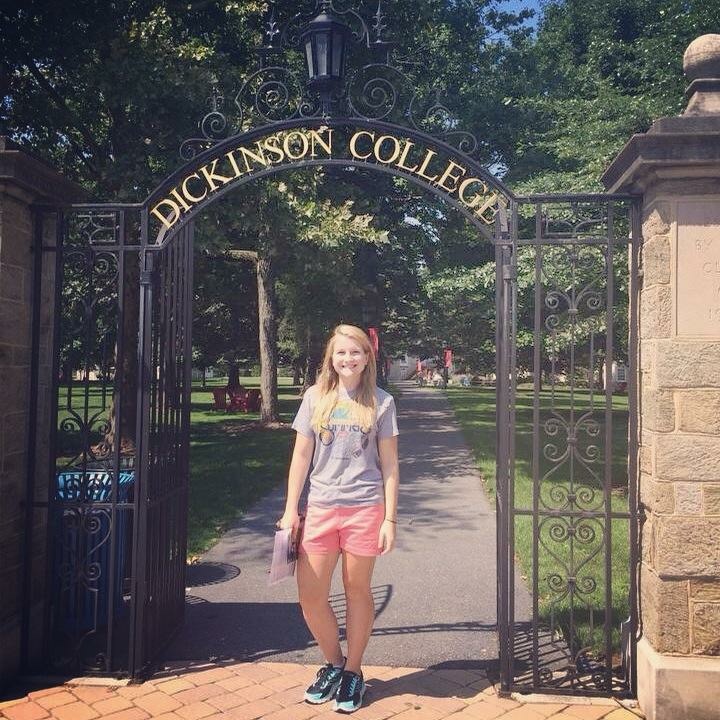 Hayley Murdough '18
Mechanicsburg, Pa.
I was looking at small liberal arts schools on the East Coast, and mainly in Virginia. I had a strong rule against going to a college within an hour of my house. My mom's family is from Carlisle, I was born three blocks from campus, and my mom works at Boiling Springs High School. Naturally, I wanted to get a change of scenery and head as far away from central PA as possible.
I came to Dickinson on my first college tour just to get a feel of how a college tour would be. I liked Dickinson, but my fear of being too close to home pushed the school to the bottom of my list. I continued to do college tours throughout the summer. I soon realized I was comparing all the other schools to Dickinson: "well, this program is nice, but Dickinson's is much better."
I knew I wanted a small school that would push me to think critically and stretch my mind. I knew I wanted to study abroad, and I was beginning to pinpoint my major to international relations/political science, and I was set on doing Army ROTC. Before I knew it, Dickinson was at the top of my list, but I was still hesitant about how close I was to home.
After voicing my concerns with my mom, she looked at me and said, "College is as close as you make it." Truer words have never been spoken. In my first year on campus, I went home all of two times outside of Thanksgiving and winter break. I was so involved on campus that I didn't even worry about the distance. Dickinson is the hidden gem in Central PA. Carlisle may seem like a small town, but the opportunities that have been presented to me would most likely not have happened otherwise if I went to a larger school or a school farther from home. If I would have gone to Virginia, I may have been farther from home, but I most likely wouldn't have been a tour guide, wouldn't be going to Italy, and definitely would not have gone to Airborne School.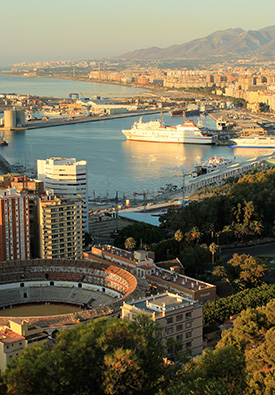 Emma Hotra-Schubert '18
Carlisle, Pa.
I initially did not want to go to Dickinson. As a native Carlislian and the child of a professor, I had grown up on campus. Dickinson students were my babysitters and mentors throughout the college application process. As I toured schools during my junior year, I realized that I was looking for a school exactly like Dickinson—just in a different zip code. For financial reasons, I decided on Dickinson.
By the end of my Orientation week, I knew that Dickinson was the perfect place for me. I loved my classes and the residential community that surrounded me. My decision to live on campus was definitely an important one. Some of my best friends were the people who lived on my floor during my first year. By the end of my first semester, I saw an even more compelling reason to love Dickinson: study abroad.
At the end of my first year, I decided to spend a month in Málaga, Spain. I am currently spending the first semester of my junior year doing the Dickinson in South America program (a month in Ecuador and four months in Argentina.) At other schools, I may not have had these incredible opportunities.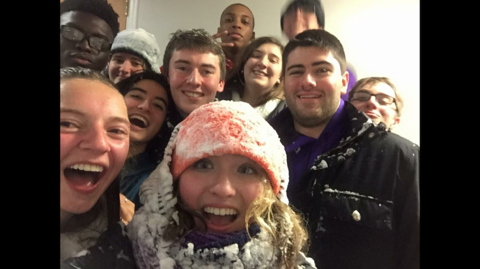 Benjamin Fleming '19
Dillsburg, Pa.
Going to college relatively close to home has been one of the best decisions I have ever made. There have been so many advantages. First, by staying close to home it made moving in to the college a lot easier and allowed me to bring convenience and comfort items that otherwise would have been left at home. Second, it has allowed me to stay connected with my family by attending major family events like birthdays and family BBQs.
Another important aspect of staying close to home has been my ability to stay in touch with local businessmen and community leaders and to continue my local networking.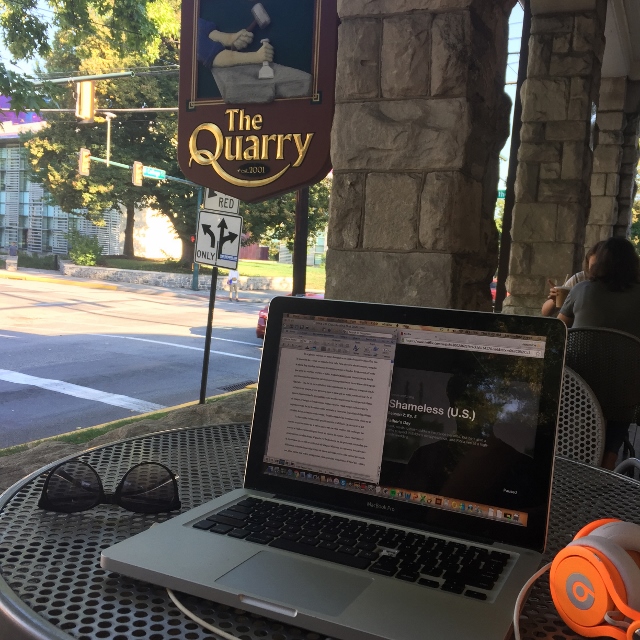 Jackie Joyce '19
Mechanicsburg, Pa.
Frankly, I am still surprised when I tell people that I go to school 25 minutes away from my house. I am the middle child, and I was expected to go the furthest away from home for school. However, I believe that this serves as a testament to Dickinson and how comfortable I feel on campus.
Since I only moved to Mechanicsburg from the Philadelphia area four years ago, it is not like I have aspired to study close to home my entire life. But I came to appreciate the change of pace and the community aspect that I felt at Dickinson. Since Dickinson is a microcosm in some sense, it is great that I can make Dickinson as close or as far away from home as I want. When I leave Dickinson and hop right onto I-81 to get home, I sometimes forget that my exit is only 25 minutes north. But the global community makes me feel like I am somewhere other than Central PA, so I feel that I have that balance. Carlisle is not in my parents' daily routes, so they will never really drop by, but it is nice that when I had the flu, I could heal at home, or if finals stress me out, my mom and sisters take me to Massey's or Leo's. Like I said before, it is still surprising to me that I am so close to home, but I just chose my ideal school, which happened to be right down the road.

Are you a Central PA native turned Dickinsonian? Share your story about choosing a school so close to home! Email baronea@dickinson.edu to be included on this page!