September 28, 2019
Italian Department open house at the Biblio Cafe. Espresso for everyone and info about students' amazing Italian-related internships!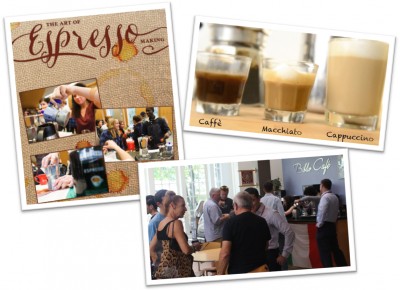 Join Italian professors and Italian Club students at the Biblio Cafe! They will make espresso, macchiato and cappuccino for everyone AND you will get to learn about the amazing Italian-related internships that our students did over the last two summers! We hope to see you and your families!
For info about the event, contact: lanzilol@dickinson.edu or trazzil@dickinson.edu.
Further information