November 10, 2023
Flutist Mimi Stillman and pianist Charles Abramovic will join the Dickinson community for an evening of music.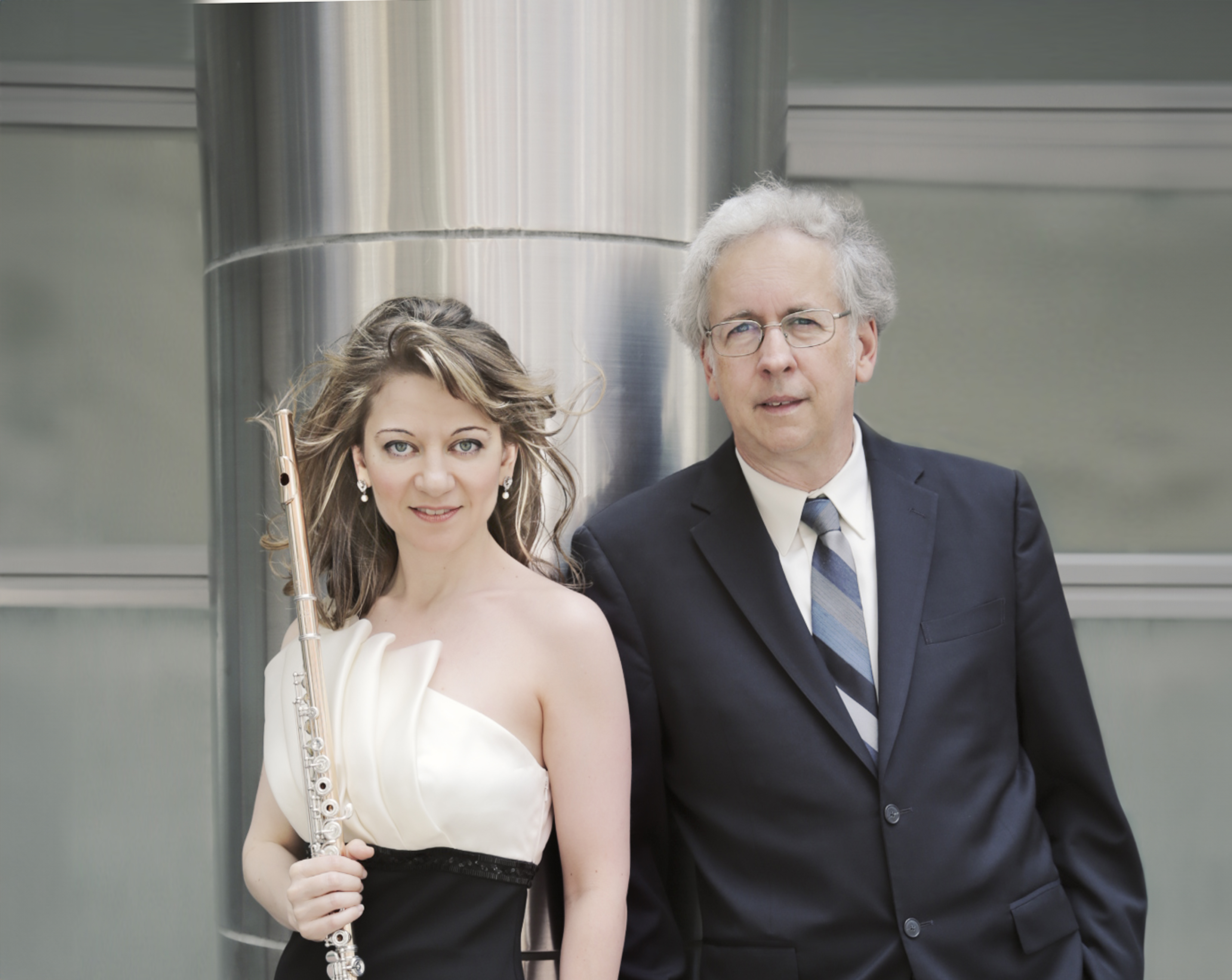 The highly acclaimed Dolce Suono Duo (Mimi Stillman, flute, and Charles Abramovic, piano) will give a recital featuring new and classic works, including recent commissions. Their program will include Zhou Tian's Irises, the duo's version of the Grammy-nominated composer's phenomenal flute concerto written for Mimi Stillman, and Mieczyslaw Weinberg's Five Pieces for Flute and Piano, which languished in a St. Petersburg archive for more than 60 years, until Stillman and Abramovic delivered its U.S. première. The composer's life story is compelling: Weinberg was a Polish Jew who fled the Nazis and then faced persecution under Stalin, along with his friend, Shostakovich. Dolce Suono Duo recorded this piece for the inspiring album Freedom, a poignant testament to the triumphs of artistic freedom and the human spirit.
Also highlighted in the program are works by Fauré, Dvořák, jazz great Dana Suesse (known as "the girl Gershwin") and some of the duo's signature Latin music.
Flutist Mimi Stillman is an internationally acclaimed solo, chamber and recording artist hailed by The New York Times as "not only a consummate and charismatic performer, but also a scholar. Her programs tend to activate ear, heart, and brain." Her dual background in music and history informs Dolce Suono Ensemble programs: "All programs should have this much to say, and say it so well" (The Philadelphia Inquirer).
Charles Abramovic is a renowned pianist who collaborates with the world's leading artists and is professor and chair of keyboard studies at Temple University.
This performance is made possible by the Cecil Andrew and Adeleine Ewing Fund.
Watch the world première of Zhou Tian's flute concerto with Mimi Stillman and the Marine Chamber Orchestra of "The President's Own" U.S. Marine Band (with Director Col. Jason K. Fettig).
Don't miss out! Discover more public arts events with Dickinson's Calendar of Arts.
Further information