February 26, 2022
Presented by Dickinson's Department of Theatre & Dance.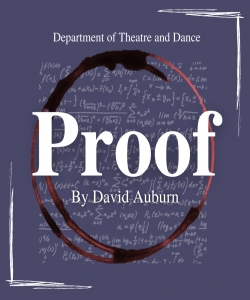 When her father, a prominent mathematician, dies, Catherine is faced with significant challenges, including the question of what she should do with her own mathematical ambitions. David Auburn's play combines humor and intellect to present a story of work, family and legacy. Our senior theatre majors are showcased in this contemporary play, which was a success both on Broadway and across America.
The play runs from Feb. 25 to Feb. 27.
Further information