THE IMPACT OF SCHOLARSHIP SUPPORT
We know that Dickinson can take our students anywhere, but the first step in that journey is getting them here. To bring to campus a diverse group of students ready to pursue their passions, we first need to make sure that Dickinson is a possibility for all prospective students with the potential to become noble Dickinsonians—regardless of their financial means.
That's why one of the most critical roles donors served this year was to help the college provide SCHOLARSHIPS AND FINANCIAL AID TO MORE THAN 1,800 STUDENTS.
Whether it's bringing an author to campus to study the Civil War more deeply, helping a student from Ghana find himself and launch a career sparking positive change or helping a young woman learn to love 10 hours of theoretical physics homework, scholarship gifts bring passion and possibility together at Dickinson.
Not only have these gifts opened doors for students—they've also opened NEW POSSIBILITIES FOR THE WORLD beyond Dickinson by preparing tomorrow's leaders and engaged citizens with a useful liberal-arts education FOR THE COMMON GOOD.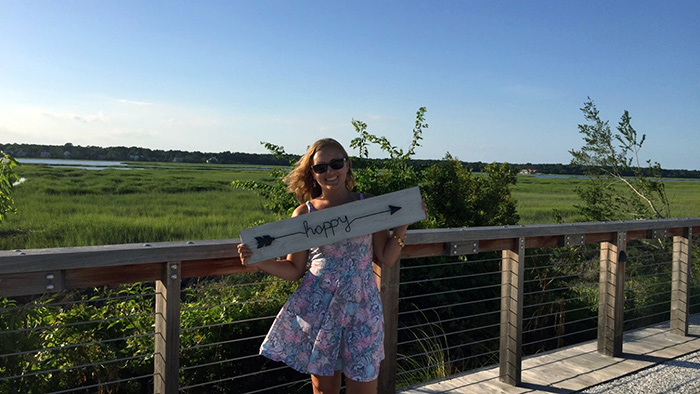 "Thank you for supporting Dickinson! Because of your gift, I am able to … work with state-of-the-art equipment and with professors that continue to push me to think outside of the box!"
–Caroline Snyder '19
Caroline Snyder '19 never thought she'd attend her parents' and grandparents' alma mater, but after visiting campus, she decided to apply to Dickinson through Early Decision. Now she's a third-generation legacy student-leader heavily involved on campus. In addition to being a first-year mentor, tour guide, student worker and musician, she's relished the opportunity to study music's role in social conflict in a small seminar, find her voice in her writing through close mentoring relationships with faculty and take her trumpet playing to the next level through individualized instruction.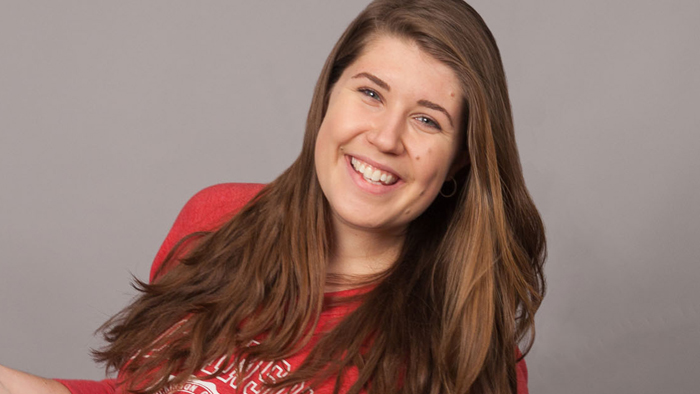 "Gifts like yours have made it possible for me to become a woman in STEM and pursue my love of science!"
—Ruthie Strauss '18
Growing up in a town with a huge university, Ruthie Strauss '18 knew that one size didn't fit all. She found a home at Dickinson, where she's helping others do the same, as a trip leader, tour guide, first-year mentor and vice chair of a club that brings national entertainment acts to campus. She's also seen first-hand how small class sizes build the kind of community that can turn even 10 hours of homework into a plus. "It was frustrating," she admits, "but we learned a heck of a lot about theoretical physics and mathematical methods, and we also bonded together as a class."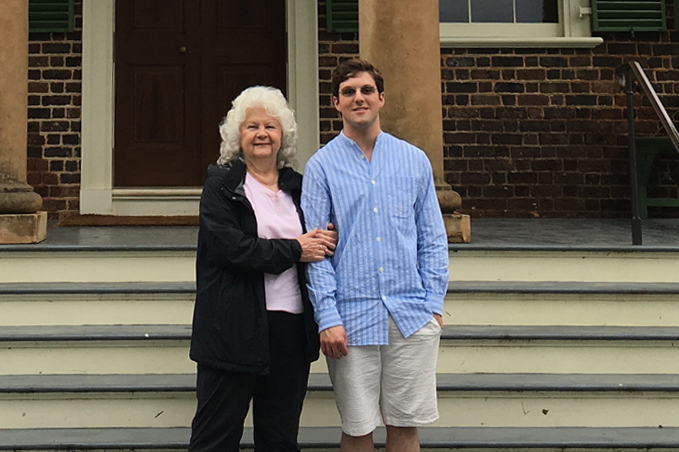 "Thanks to your generosity, I am able to receive a global education in a small community setting that puts me in touch with the broader academic world."
—Cooper Wingert '20
Cooper Wingert '20 had already published 10 books on the Civil War by age 18. Now he's building on that foundation at Dickinson, home to the House Divided Project and steeped in American history—and the only college to which he applied. In addition to his coursework, the history major has already had the chance to do hands-on research at Gettysburg National Military Park and complete an 11th book during his first year on campus.
"Because of your contribution,I can tell so many Americans what they would never hear about Russia from the news and vice versa. Because of you I can continue to grow academically, socially and spiritually, even amid political and economic tensions. Because of Dickinson, my life is turning into something more purposeful, profound and influential in the ways I would never dare to imagine. Thank you for all of this. I am humbly grateful for your choice to give to the college and become a part of my journey."
—Anastasiya Khlopina '18
During her first year on campus, Anastasiya Khlopina '18 worked with five other international students to create We Introduce Nations at Dickinson (WIND), a group for international students that's devoted to greater and richer cultural exchanges on campus. Two years later, the women's volleyball player is thrilled with all she's been able to achieve as a WIND co-founder, a student-athlete, a resident advisor and a member of Dickinson Christian Fellowship. Beyond finding her place on campus, the international business & management major also has gotten a leg up on her future by pursuing a social innovation and entrepreneurship certificate and interning at Russia's largest bank.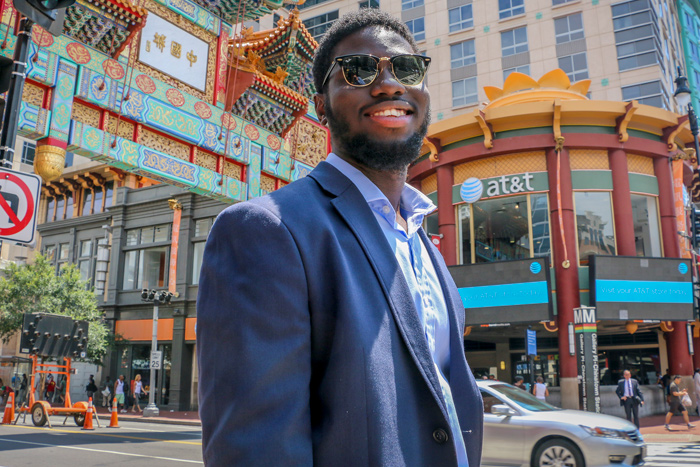 "I would not have been able to attend this school for four years without the assistance of parents and alums who cared enough about students like me to donate. To all of you, I'm eternally grateful."
—Joojo Ocran '17
Joojo came to Dickinson from Ghana four years ago, and since then his Dickinson experience has been transformational. Thanks to the college's personalized education, he worked closely with professors as he tackled a double major in international business & management and French & Francophone studies. Thanks to the tight-knit alumni network, he landed a job helping to expand internet access to underserved populations through EveryoneOn, a nonprofit founded by fellow Dickinsonian Zach Leverenz '01.