Why Italian?

DID YOU KNOW THAT…?
Italian is useful, beautiful and fun! Foreign language skills provide you with a sharp edge in the business world and on the job market. Italian is the fourth most studied spoken foreign language in the USA and is the third most spoken native language in the European Union. Learning Italian will connect you to Italian culture that will make your studies and travels in Italy all the more gratifying! Dickinson College's study abroad program is based in Bologna, a city known for its university and cuisine!
Italy is pertinent in today's economy! Italy is a member of the European Union and a member of the Group of Eight (G8) industrialized nations in the world. It boasts the seventh-largest economy in the world and the fourth-largest in Europe. Italy is the world's largest wine producer and the world's second largest olive oil producer. Italy is the world's seventh largest exporter of manufactured goods as well as raw goods. Italy stands at the forefront of design, manufacturing some of the best products in the world from household kitchen tools and classy furniture to fast motorcycles and luxurious Lamborghinis. The Made-in-Italy brand continues to produce high quality.
Italy is steeped in history. Italy is the fourth highest earner for tourism worldwide and is the country with the highest number of UNESCO World Heritage Sites (45!). Italy is the fifth most visited country in the world. While Rome provides a direct link to our ancient past and Florence will astound you with its Renaissance treasures, small towns and cities abound where you can spend hours discovering Italy's rich cultural heritage.
Italy is rich in culture. Having given birth to some of the most brilliant minds in the world like Dante, Leonardo da Vinci, Michelangelo, Galileo and Fellini, Italy is a must for those who study art history, cinema, design, literature, music, or philosophy.
La dolce vita is a way of life! Italy is the eighth country in the world for quality of life and its cuisine based on simplicity and variety has been proven to be the healthiest in the world and a model for physical well being. Did we mention that its cuisine is also one of the most delicious?
For more information, take a look at our brochures (Why Italian? and Italian Program).
What do I do with a Major in Italian Studies?
Interesting Articles:
Celebrities Speaking Italian: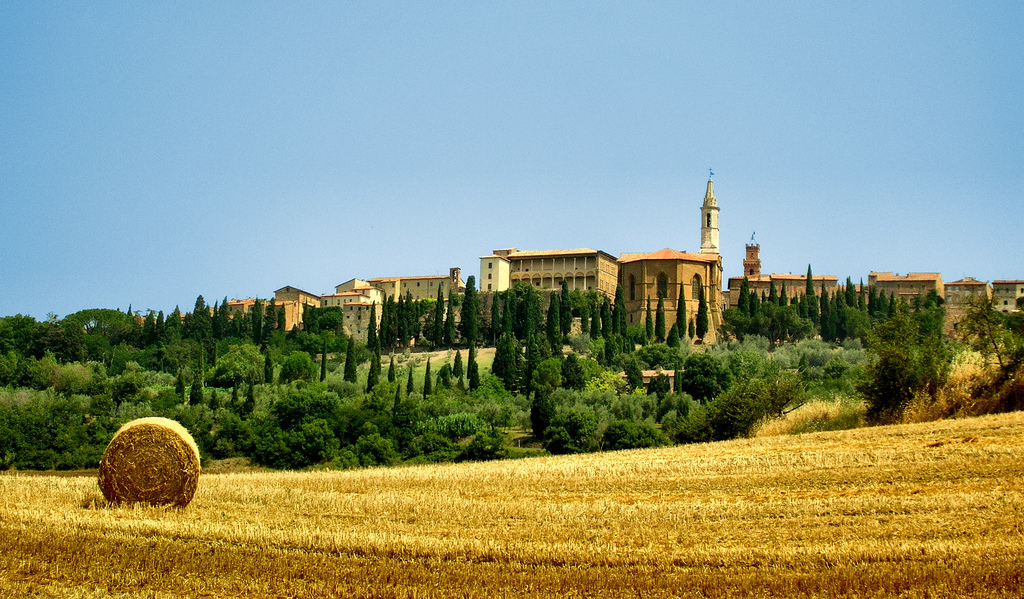 Photo of the Tuscan hills in Pienza, Val D'Orcia by Giampaolo Macorig (Flickr).