Multilingual Writing Center in Italian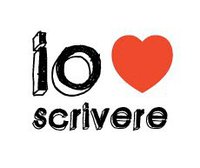 The Multilingual Writing Center – located on the lower level of the Waidner-Spahr Library in the Old ATS Room, midway between the Information Commons and the Archives – supports the mission of the foreign language departments to develop students' critical thinking skills and fluency in writing. The MWC assists writers of all levels and abilities who are working on essays written in Arabic, Chinese, French, German, Hebrew, Italian, Japanese, Portuguese, Russian, or Spanish. Trained tutors and Overseas Assistants (OSA's) will work one-on-one with writers on a variety of concerns, including developing ideas; understanding genres; organizing material; crafting sentences; analyzing and correcting patterns of error; and building vocabulary.
Check the schedule online to see when tutors of Italian are available.