Alumni Weekend 2018

Alumni Weekend is a unique time, as generations of Dickinsonians come together for fellowship and friendship at a place that still feels like home. We are able to share stories, reconnect with our past, and spend time with both old and new friends that have the common (limestone) touchstone of our alma mater, Dickinson College.
Please take time to enjoy the events of the weekend. There is something for everyone, with more structured activities at ceremonies, receptions and dinners as well as less structured opportunities to simply relax, catch up with friends and tour the changes on campus and have those "remember when" moments. This is a special time, and we hope you will come away from the weekend with a renewed connection to Dickinson and a keen understanding of the exciting things happening at Dickinson today.
Welcome Home!
David Carlson '99
Alumni Council President

The attendance list is current as of 5/22/2018.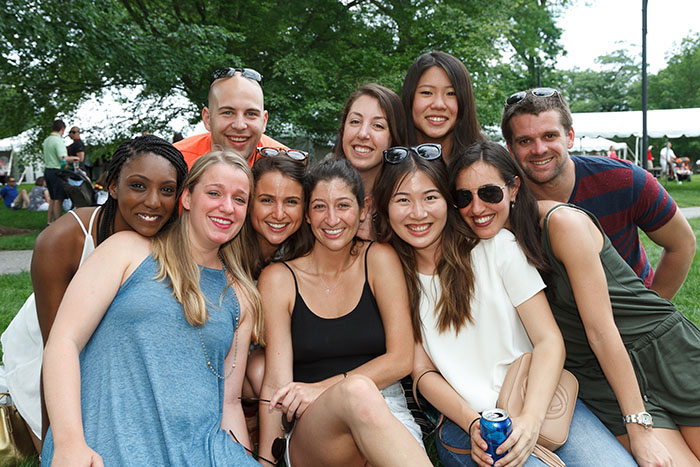 Questions
Contact the Office of Engagement & The Dickinson Fund
Volunteer for YOUR Reunion!
Want to help plan your upcoming reunion? Volunteer for your reunion committee by contacting the Office of Engagement & The Dickinson Fund at alumni@dickinson.edu or by phone at 717-245-1373.