Will Trump Choose Choice?
by Kathleen Marchetti, assistant professor of political science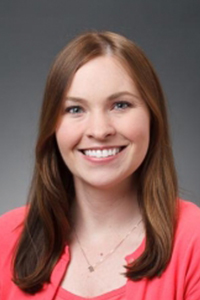 The 2016 election touched on many issues related to gender, including a perennial topic of presidential races: abortion. Though the Democratic and Republican parties have made clear their opposing stances on the issue of abortion, the American public expresses a more nuanced view. According to data gathered by the Pew Research Center, in 2016 57 percent of Americans believed abortion should be "legal in all or most cases" vs. 39 percent who believed it should be "illegal in all or most cases." Additionally, as of January 2017, around seven in 10 Americans oppose overturning Roe v. Wade, the 1973 Supreme Court ruling legalizing abortion in the U.S.
The tension between the American public's support for abortion access vs. the Republican party's opposition to abortion poses a dilemma for President Trump. Trump has already faced questions about his positive view of Planned Parenthood and previous position supporting abortion rights. However, Trump has since identified as anti-abortion and said he plans to nominate anti-abortion justices to at least one, and possibly multiple, vacancies on the Supreme Court. House Republicans recently attached a provision ending federal funding for Planned Parenthood to the bill that would repeal the Affordable Care Act (Obamacare), which was a focal point of Trump's campaign and something he hopes to begin on day one of his presidency.
It seems likely Trump's position on abortion will be tested within his first 100 days in office with signs suggesting a possible win for anti-abortion advocates, voters and legislators. However, the long-term effect(s) of Trump's presidency on abortion policy largely depends upon the number of Supreme Court vacancies during his tenure, a question unlikely to be answered during his first 100 days as president.