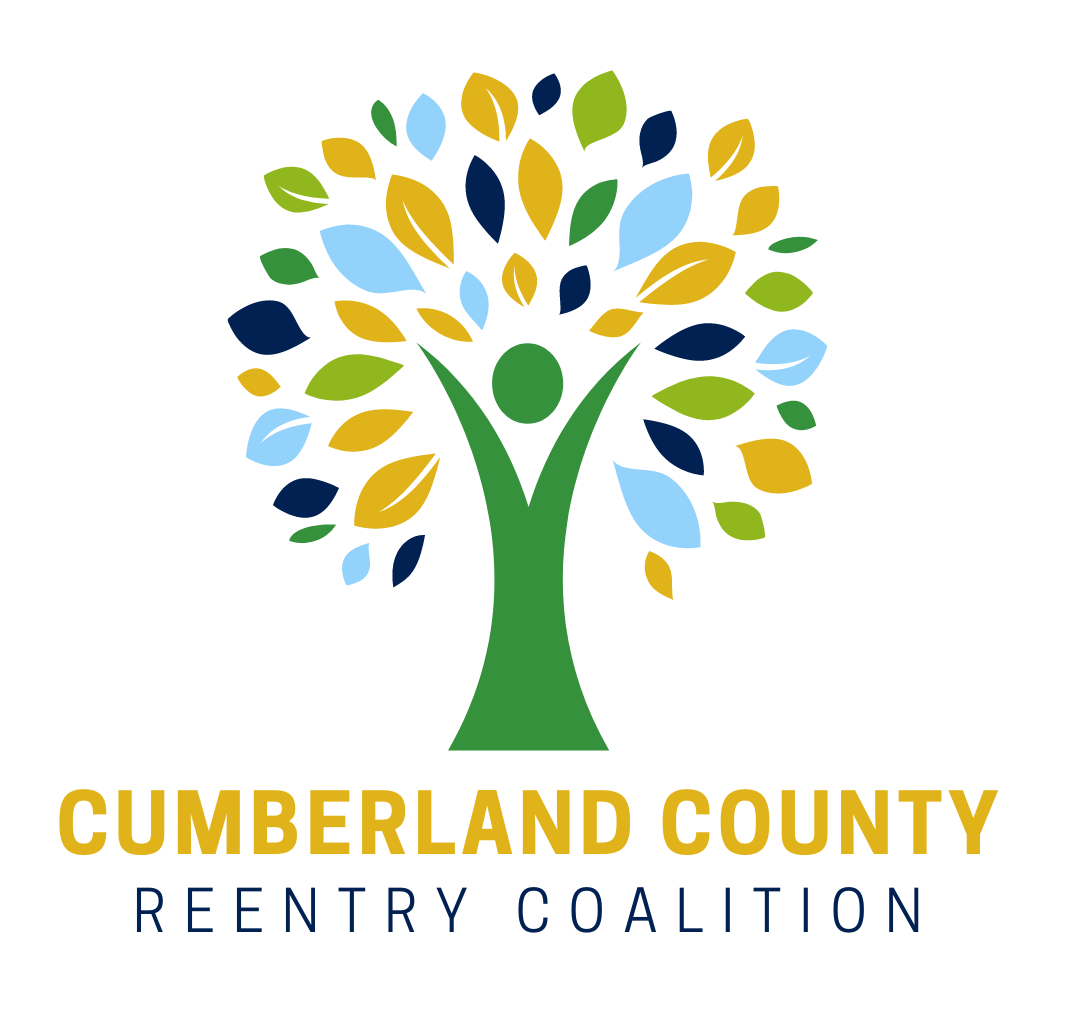 The Cumberland County Reentry Coalition was the brainchild of a community. In the summer of 2019, Safronia Perry, Executive Director at Hope Station invited a small group of people, including CCLA Executive Director Gary Kirk, to discuss programs to support previously incarcerated people in Carlisle. The initial discussion grew into a series of meetings and quickly drew the attention of other community members, including elected officials, successful returning citizens, and representatives from nonprofits, government agencies, churches, law enforcement, and K12 and higher education institutions.
The group was able to identify many existing support structures in the region, but they also recognized gaps and system failures that make successful reentry more challenging. Inadequate public transportation, limited availability of affordable housing, employers unwilling to hire people with a criminal record, the burden of court fees and fines, and high rates of mental and physical health issues, among others, combine to make successful reentry incredibly difficult, often putting reentrants on a path back to prison. In fact, over 50% of formerly incarcerated individuals return to prison within a year of rejoining the community.
While it is important for returning citizens to have access to community resources when they leave prison, educating and supporting individuals while they are still incarcerated may be more important, said Ashley Rohm, coordinator for the Cumberland County Adult Reentry Program (CCARP). Pre-release interventions, like providing information about support opportunities and mentoring, reduce the likelihood of recidivism, Rohm noted, but these efforts were difficult or impossible during the COVID pandemic, when prisons were locked down to reduce infections. For formerly incarcerated individuals who were released during COVID, this created an additional barrier to successful reentry.
To address the chronic and acute challenges facing returning citizens in Cumberland County, the community reentry group decided that a strategic plan was necessary to create a unified vision and help prioritize local goals for supporting reentrants. They identified a strategic planning consultant who had advised several other Pennsylvania communities on their reentry work. The Center for Civic Learning & Action (CCLA) at Dickinson College provided financial support to hire the consultant through the Civic Engagement Fund, an initiative supported by a grant from the Andrew W. Mellon Foundation. With the support of CCLA funding, a six-month long planning process was initiated.
At the first strategic planning meeting in June 2021, 52 people representing 38 local organizations came together to show their support for the process. Many of the attendees committed to active engagement in the planning process, ensuring that a wide range of expertise and perspectives would be incorporated into the final document. CCLA's Meta Bowman plays an important role in the Education Subcommittee and on the Executive Committee of the Coalition, and Kirk chaired the Vision & Mission Subcommittee. During the process, the group identified many obstacles and potential solutions for formerly incarcerated individuals in Cumberland County, ultimately recommending the formation of the Cumberland County Reentry Coalition to serve as a coordinating body for holistic returning citizen support and community outreach.
In early 2022, the Criminal Justice Advisory Board (CJAB) approved the group's strategic plan. This was seen as a major victory, not only for formerly incarcerated individuals, but for the community as a whole. While the plan is still in its infancy, Coalition members are optimistic about its potential impact. Perry, who describes her work as contributing to the success of the local Black community in Carlisle, emphasized that incarceration and reentry are important racial justice issues. She explained that "while the same crimes are committed by Whites and Blacks, Black people have a higher arrest rate and do more time." She hopes the Coalition can address the intersectional biases faced by returning citizens due to their skin color and the stigma of having served time.
Rohm, who now serves on the Executive Committee of the Coalition, sees promise for tapping into the human capital represented by formerly incarcerated individuals. "We're missing out on top talent… and new ideas… and innovation." The Coalition's work has the power to transform the lives of individual returing citizens, improve collaboration and resiliency in Cumberland County, decrease expenses related to incarceration, and begin to address the systemic issues that lead to high rates of incarceration and recidivism.