The Office of LGBTQ Services offers a variety of training and educational opportunities for the campus community. We have a number of consistent trainings that we try to offer every year, but we are also interested and excited to collaborate with you to create a program that can best serve your needs and goals. Please feel free to contact us at LGBTQ@dickinson.edu to see if we might be able to provide your group and/or organization with an educational session.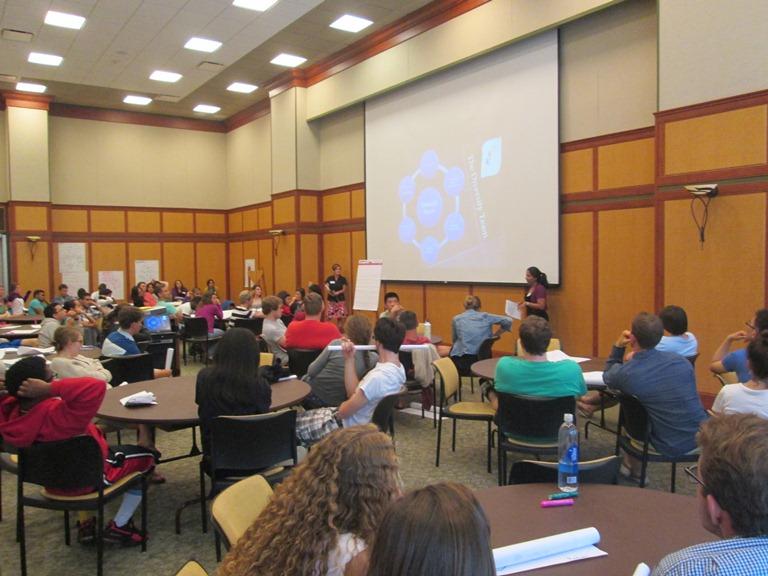 R.A.I.S.E.
R.A.I.S.E. focuses on allowing FAS and students to engage more deeply and personally in issues related to LGBTQ Services. During the training, we hope that participants will gain a better awareness of their own personal biases and barriers to being an effective ally to the LGBTQ community. More information on R.A.I.S.E. can be found by clicking here.
Ally Workshop
The Ally Workshop is designed to encourage members of the community to begin to think about acting as allies to members of the LGBTQQIA+ community.
LGBTQ 101 – Online Training Module
This online training is designed to provide the participant with an important baseline of knowledge in an accessible and self-directed format. Please click here for more information.
If you are interested in being added to the LGBTQ 101 Moodle – please contact LGBTQ@dickinson.edu with "LGBTQ 101 Moodle" in the subject.
Additional topics for Educational Trainings
Inclusive Bathrooms
Inclusive Housing
Asexuality
Healthy LGBTQ+ Relationships
Bisexuality
Polyamorous Relations
Understanding trans/gender non-conforming
Creating inclusive spaces
Microaggressions