Mid-Atlantic Volunteer Monitoring Conference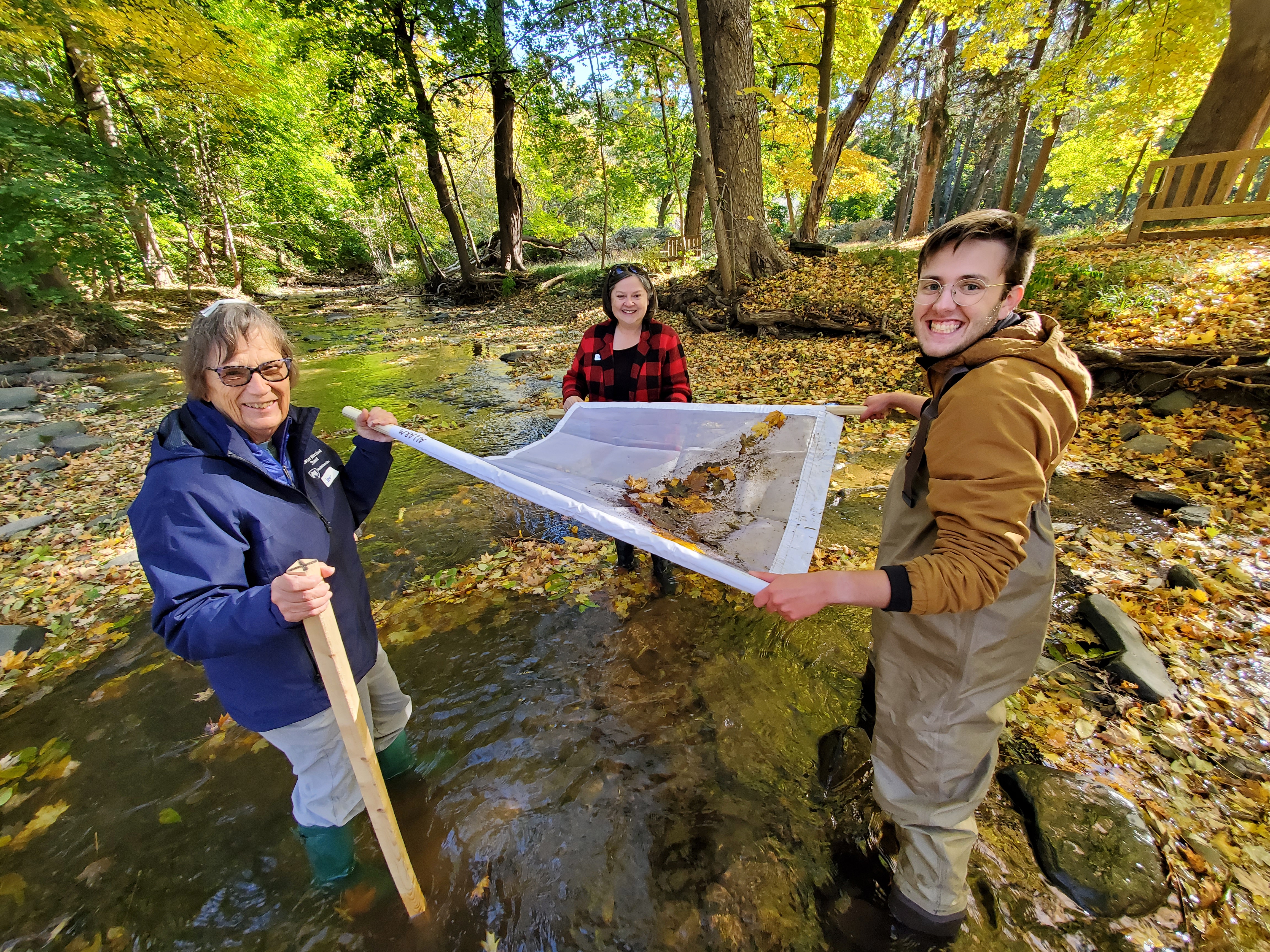 We are excited to share that funding is in place to support a Mid-Atlantic Volunteer Monitoring Conference!
This conference brings together volunteer water quality monitors, technical support providers, and agency partners to meet, present, and promote volunteer monitoring efforts. The conference will include plenary sessions, workshops, and concurrent sessions exploring organizational capacity building, new monitoring techniques, data use stories, and more!
This free event will take place at Dickinson College, hosted by the Alliance for Aquatic Resource Monitoring with funding support from PA Department of Environmental Protection and the Environmental Protection Agency.
Where: Dickinson College, 28 N College St, Carlisle, PA 17013
When: Thursday, June 29 (9:00 AM - 6:30 PM) & Friday, June 30 (8:00 AM - 1:30 PM)
Parking will be free on campus. Lodging costs are not covered by the conference for attendees. A conference schedule will be coming soon!
*Registration closes on June 21
LODGING INFORMATION:
We strongly recommend that you book your room sooner rather than later. We have contracted discounted room blocks at 2 hotels and 1 Residence Hall. While all of these hotels are near Dickinson's campus, some may be closer than others. Click here to view their locations in reference to campus here.
High Street Residence Hall
Room Rate: $49.90/person/night + 6% PA State Occupancy Tax
How to book: https://dickinson.universitytickets.com/w/event.aspx?id=1450&r=3a533e5c57be4dcabbf517f285bacb63 (36 rooms available)
Booking open until: June 9
Within walking distance of downtown. Includes single room occupancy, linens, and air conditioning. All of the bathrooms in the hallway are single user and contain a toilet, sink, and shower, which would be shared among approximately 3 occupants per bathroom. See photos and more details here. Keys will be available at the registration desk on June 29.
Rooms available Thursday, June 29 – Friday, June 30
Homewood Suites
Room Rate: $179/night
Group code: MAVMC
How to book: Call 717-323-4800
Room Block closes: June 5
Complementary Wi-Fi, parking, and breakfast
Rooms available Wednesday, June 28 – Friday, June 30
COVID policy: As a program at Dickinson College, we will follow the college's policies in June, which depends on Cumberland County's COVID infection numbers. We encourage testing before and after you attend, and will have extra masks available.