Max Kade Sponsored Visitors and Events
Academic Year 2019-2020
Christian Quendler
Christian Quendler is a Professor of American Studies and Film and Media at the University of Innsbruck in Austria. He is the author of three monographs, From Romantic Irony to Postmodernist Metaficition, Interfaces of Fiction, and The Camera-Eye Metaphor in Cinema. He received grants and fellowships from the Austrian Academy of Science and the National Center. Professor Quendler visited Dickinson in February of 2020.
During his time here, he held a screening of the film The Dark Valley and gave a talk to students titled "Wild Wild Alps: Transatlantic Exchanges of Mountain Cinema." He also visited both German and Film Studies classes and attended German Table.
Gabriel Finder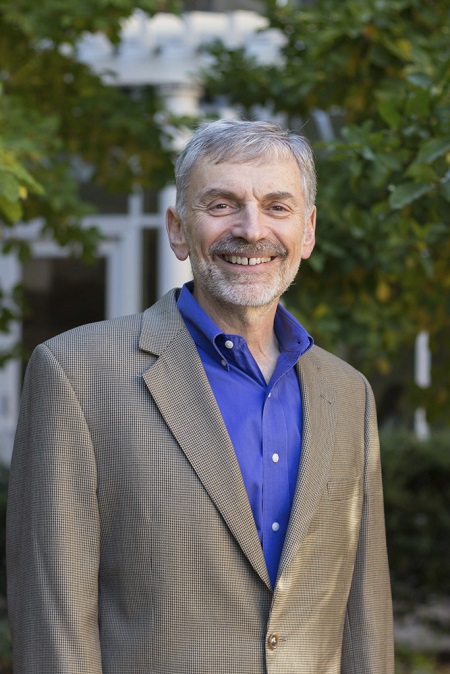 Humor performs political, cultural, and social functions in the wake of horrific events. The Holocaust is already a fixture in contemporary comedy. But the extent to which Holocaust-infected humor can be deployed in an ethical manner is not clear. In his lecture held in the Fall of 2019, "Laughter After: Humor and the Holocaust," Professor of German and Jewish Studies at the University of Virginia Gabriel Finder examined what is at stake in deploying humor that invokes the Holocaust.
Linda Dalrymple Henderson '69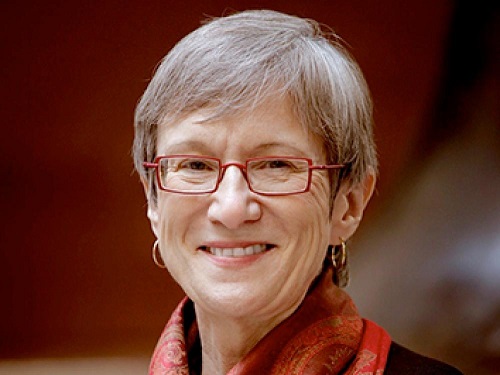 Dickinson College alumna Linda Dalrymple Henderson, professor at the University of Texas at Austin returned to Dickinson in September of 2019 to hold a lecture co-sponsored by the Department of German and the Department of Art and Art History titled "Wassily Kandinsky: Pioneering Abstraction in its Early 20th Century Scientific/Occult Context." Professor Henderson discussed Kandinsky's great 1913 painting Composition VI and the artist's pursuit of "the spiritual in art." Her innovative research places the work in a context of new paradigms of space and matter related to scientific discoveries of his day.
Academic Year 2018-2019
Herta Müller and Phillip Boehm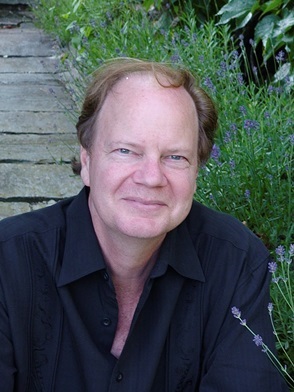 Born into the German minority in Romania, Herta Müller emigrated to West Germany in the 1980s and has become one of the foremost German-language writers today. Her work bears witness to the experience of oppression and persecution. As the Nobel committe acknowledged, Müller, "with the concentration of poetry and the frankness of prose, depicts the landscape of the dispossessed."
Müller's long relationship with Dickinson began with an invitation to become a Max Kade writer in residence in the 1990s and culminated in the awarding of an honorary doctorate in 2012. On April 18, 2019, Müller returned to campus, along with her translator Philip Boehm, to host a conversation and reading of her novel "The Hunger Angel."
Ahne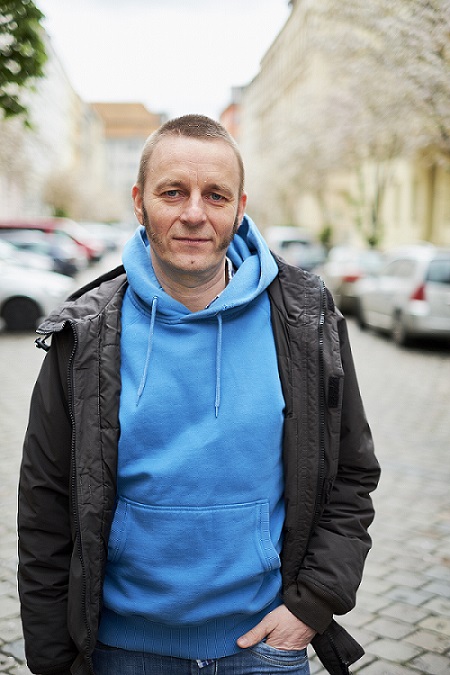 Ahne is a writer-performer from Berlin who co-founded one of the first "Lesebühnen" in the 1990s. A Lesebühne is literally a "reading stage" and many exist today all over Germany. Each of them is comprised of a regular group of authors and sometimes singers who present their own work in weekly events to each other and their audience. The presentation is performative but in contrast to poetry slams, there is no coompetition, rather there is collaboration. Ahne was trained as a printer in East Germany before he became unemployed, a squatter, a politician and ultimately a writer.
He was the Max Kade Writer-in-Residence from February 24 to May 5, 2019. On April 3, 2019, Ahne also presented a talk titled "Strong Through Weakness: Ahne Reads, Sings, and Drinks.
For those reading German: Ahne blogs about life and other happenings. On his blog, you can also read about his time spent here in Carlisle!
Wolfgang Hagen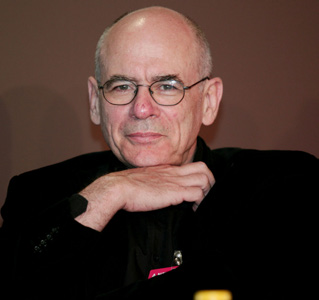 After receiving his Ph.D. in philosophy, Wolfgang Hagen worked in German public radio for almost 40 years. While successfully leading radio stations into the digital age, Hagen maintained a philosophically inspired and technologically informed research agenda that culminated in his appointment as Professor of Media Studies at one of Germany's most innovative universities, Leuphana Universität Lüneburg.
On October 25, 2018, Professor Hagen held a talk titled "Das Radio." It was a historical analysis and comparison of the interrelations of politics with the most current media technologies, from Nazi minister Goebbels' radio propaganda to President Trump's Twitter feed.
Academic Year 2017-2018
Yoko Tawada
Known internationally for her novels, poems and essays in German and Japanese, author Yoko Tawada creates worlds in which foreigners, outsiders and animals, always aware of their strangeness, navigate and read their surroundings with wonder and minuteness. Tawada collaborated with Bettina Brandt (Pennsylvania State University) in a multilingual performance which included German and Japanese as well as English translations. A book sale and signing followed the presentation. This program was sponsored by the Clarke Forum for Contemporary Issues and co-sponsored by the Departments of German; East Asian Studies; English; the Max Kade Foundation; and the Flaherty Lecture Fund.
Jürgen Kuttner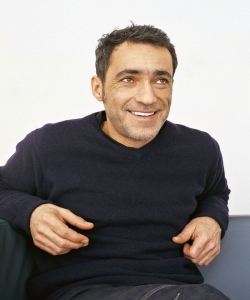 Performer, director, actor, and radio host Jürgen Kuttner came to Dickinson College on February 28, 2018 to present a lecture titled "I Wanna Be Americano: A German Crisis of Identity."
Insa Kohler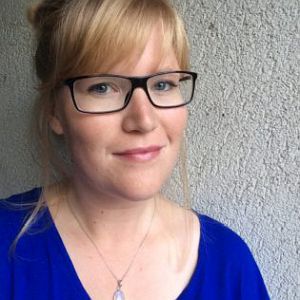 Insa Kohler, an exchange student at Dickinson almost 10 years ago, went home to Germany to become a writer and slam poet in Berlin. She returned to campus in September 2017 to present her latest book "Leben auf Spaßflamme" and held a public reading. "Leben auf Spaßflamme" is a collection of funny stories based on her own life, including situations you might easily find yourself in! The topics range from the experiences of a college student and the worries of procrastination to hipster life in Berlin and the joys of roommates.
Academic Year 2016-2017
Thea Dorn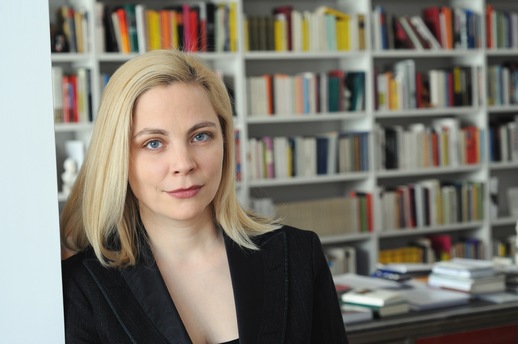 Thea Dorn is an award winning novelist and scriptwriter for film and theater and has published woks on a wide range of cultural topics. Recently she has joined the team of critics on Germany's literary TV show "Das literarische Quartett." Thea Dorn was the Max Kade Writer-in-Residence at Dickinson duing the spring of 2017. While in residence at Dickinson, Dorn produced a column for a German national radio station reflecting on the U.S. during the 45th presidency. Her stay at Dickinson culminated in a public reading from her book "Die Unglückseligen" or "The Unfortunates."
Thea Dorn's 2016 novel "Die Unglückseligen" tells a Faustian story of the existential, but scientifically conducted quest for immortality. Johanna Mawet is a geneticist whose search takes her on a journey that crosses continents and even centuries when she meets a man who becomes first her research object and soon fellow researcher.
Lothar Probst
In the run-up to the 2016 elections, both the U.S. and Germany were confronted with the phenomenon of a populism that employs anti-establishment and anti-Muslim prejudices in order to maximize votes. In October of 2016, Professor Lothar Probst from the University of Bremen presented a lecture on campus titled "The Populist Challenge: Germany and the United States before the Elections" in which he focused the similarities and key differences between contemporary populism in Germany and the United States.
Academic Year 2015-2016
Ingo Mose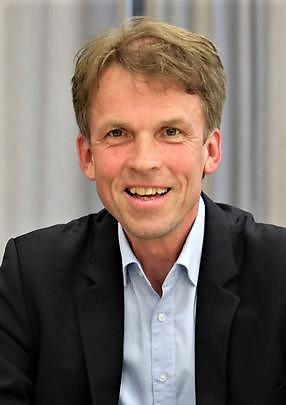 Professor Ingo Mose is a professor of Regional Sciences at The Carl von Ossietzky University of Oldenburg in Germany, where his research focuses on rural space in Germany and Europe, space-planning, regional governance, sustainable tourism, and conception and strategy of territorial protection. Professor Mose came to campus on April 21, 2016 to deliver a talk titled "Large-Scale Protected Areas in Germany: Dynamic Parks for Sustainable Development?"
Kerry Wallach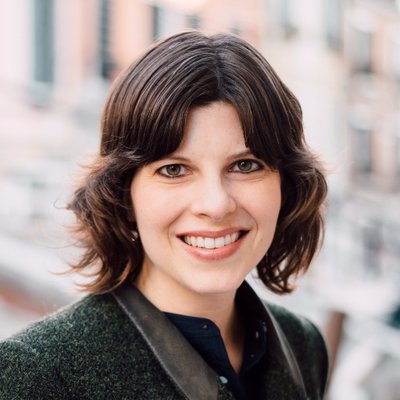 Professor Kerry Wallach from Gettysburg College visited a senior seminar class on April 4, 2016.
Primus-Heinz Kucher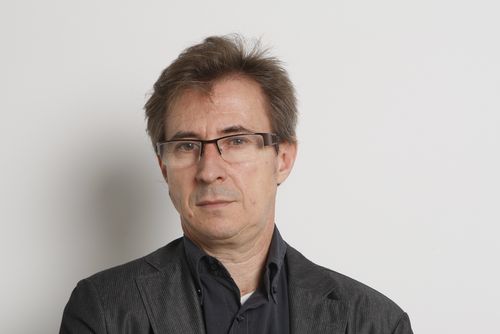 Professor Primus-Heinz Kucher from Universiät Klagenfurt in Austria came to Dickinson in the spring of 2016. While here he presented a lecture titled "When the Facts about Aushwitz came through..." In this talk, Professor Kucher analyzed the impact of the Holocaust on the German speaking exile-communities in the US before 1945. He argued that the knowledge about the mass murder was not only fairly wide spread but also reflected in literary form among German and Austrian expatriates well before it became common knowledge for everyone, and definitely long before the end of World War II.
Academic Year 2014-2015
Thomas Glavinic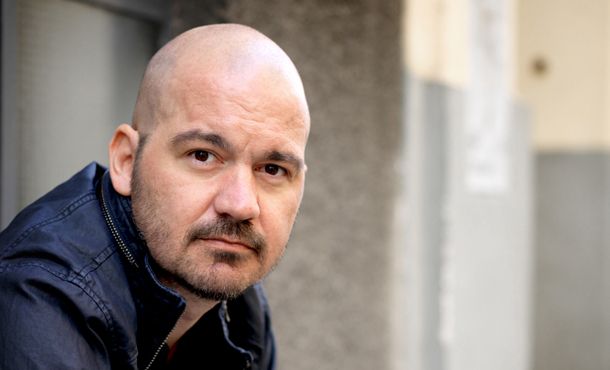 The German Department welcomed Thomas Glavinic as Max Kade Writer-in-Residence in Spring 2015. Glavinic is an Austrian author whose debut novel Carl Haffners Liebe zum Unentschieden (1998, translated as Carl Haffner's Love of the Draw) was about the life of the chess master Carl Schlechter. Since then he has written numerous novels, including the prize-winning crime novel Der Kameramörder (2001, translated as The Camera Killer), Wie man leben soll (2004), Die Arbeit der Nacht (2006, translated as Nightwork) and Das bin doch ich (2007), which was nominated for a German Book Prize and was on the Shortlist. His most recent novel, Das größere Wunder (2013), tells the story of a man's expedition on Mount Everest.
Mr. Glavinic held a public reading on April 9, 2015 and spent time with students in classes and at our weekly German Table.
Dr. Michael Ott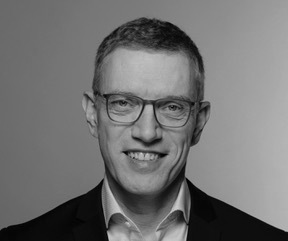 Dr. Michael Ott is a Germanist, was a visiting professor at the Universität Konstanz (University of Constance) starting April 2015, and was a faculty member at the Ludwig-Maximillians-Universität München. He has written on German literature around 1800 and is currently working on mountains in German literature. His manuscript Poetiken der Höhe. Der alpine Diskurs und die deutschsprachige Literatur der Moderne was recently published.
Dr. Ott held a public lecture on March 4, 2015 and met with students in German courses.
Academic Year 2013-2014
Tobias Rüther and Robert Koall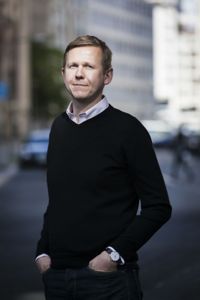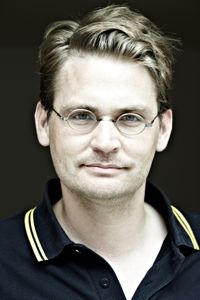 Tobias Rüther, Editor of the Frankfurter Allegemeine Sonntagszeitung, and Robert Koall, Head Dramatic Adviser of Staatsschauspiel Dresden, presented a lecture titled "On Cars and Girls" on April 24, 2014 about their new stage production. The piece is an adaptation of the German novel Tschick, by Wolfgang Herrndorf, which explores the value of friendship during travel.
Jürgen Kuttner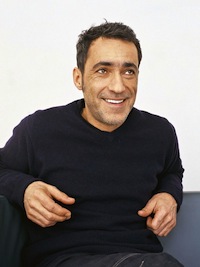 Jürgen Kuttner is a director, actor, performer, and radio host who visited Dickinson on April 3, 2014 for a video-snippets speech performance titled "Germans? They Just Want to Play!" Ever wonder how to translate Black Sabbath into German? Kuttner discussed this as he explained the world, and the Germans.
Thea Dorn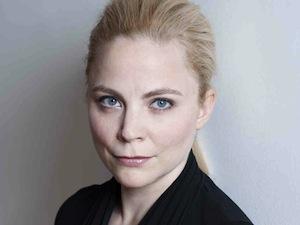 Acclaimed German author Thea Dorn presented her book Die deustche Seele at a public reading of "The German Soul" on September 19, 2013. Dorn writes crime and fiction novels for which she has won several awards. She currently is a host of the television show Literatur im Foyer, where she presents new novels and speaks with other writers.
Bridge Markland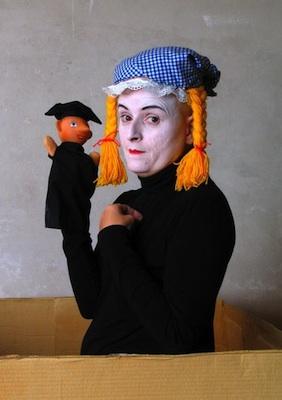 Bridge Markland is a German performer who uses dance, theater, cabaret, and performance to exhibit role play and transformation. During her four-day stay on campus, she hosted a public performance of her one-woman show, "Faust in the Box," in Anita Tuvin Schlechter Auditorium on October 30. Using intense physicality, she performed high speed gender-bending transformations between Mephisto, Faust, and Gretchen, using hand puppets as her counterparts. She was accompanied by a sound collage juxtaposing the texts of this most renowned of German dramas with popular music ranging from The Rolling Stones, Rammstein, Robbie Williams, Metallica, Pink, Elvis, Madonna, Led Zeppelin, to Depeche Mode, Placebo etc. This "Faust" interpretation is not a parody, but a contemporary approach to a classic. At the same time it presents parallels between different streams of popular culture. Be amazed at how much the lyrics of a pop song have in common with a classical play.
Photo: Dirk Holtkamp Endemann
Academic Year 2012-2013
Jan Wagner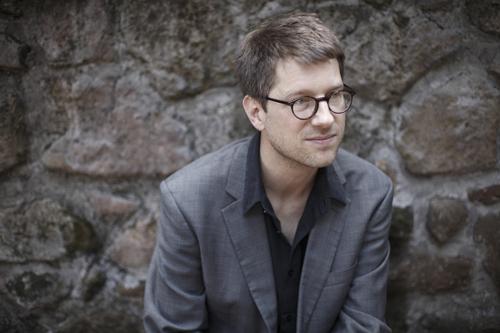 Jan Wagner was the German participant of Semana Poetica 2012 in October. He is a literary critic, translator, and has additionally published several poetry collections. Wagner is regarded as "one of the most important German-language poets of the younger generation," and is recognized for his use of language, imagery, and forms in his works.
Zafer Senocak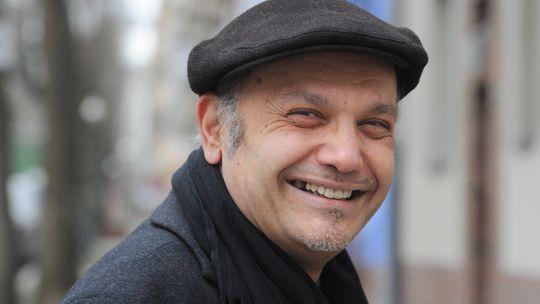 In the Spring of 2013 Turkish-German writer Zafer Senocak was the writer-in-residence at Dickinson's Kade Center. He is a poet, journalist, and editor, and is considered a mediator between German and Turkish culture. Through his works, Senocak incorporates ideas on multiculturalism, and both national and cultural identity.
Tina Campt

Tina Campt, a Professor of Women's Studies at Barnard University, gave a presentation "Racing the Family Narrative: Black German Family Photography and the Stories Pictures (Won't) Tell." She has focused on Afro-Germans, and their oral histories.
Academic Year 2011-2012
Utz Rachowski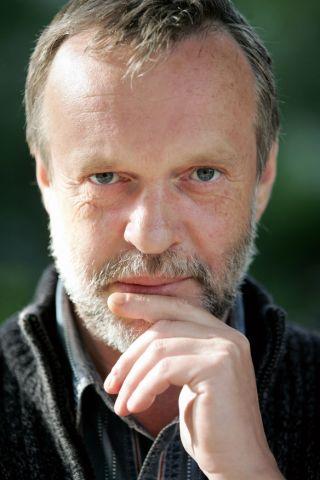 Utz Rachowski came to Dickinson during the Spring of 2012. He is an award winning writer and has focused on East Germany in many of his works. He was, additionally, one of the featured writers at the Semana Poetica VII.
Peter Burgard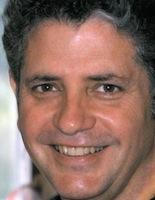 During the Fall of 2011, Professor Peter Burgard of Harvard University visited the Dickinson Campus. He is a Professor of German and both writes and critiques various styles of literary works focusing on art, sculpture, and architecture.
Marc Bauder and Dörte Franke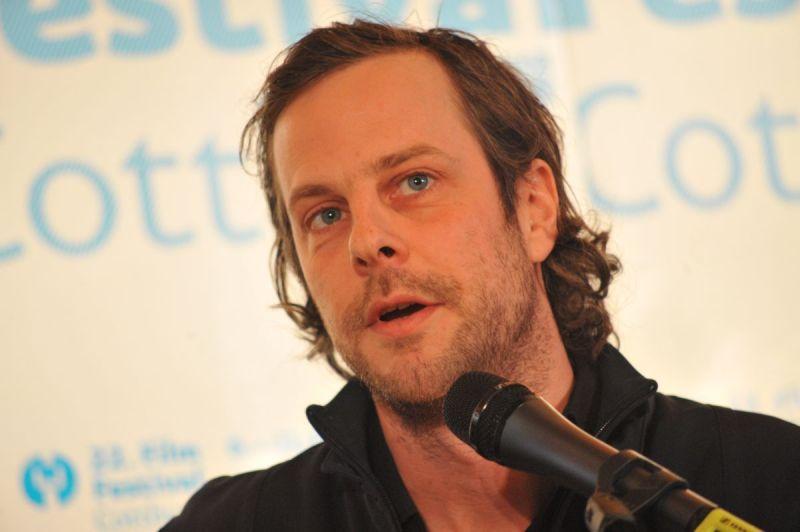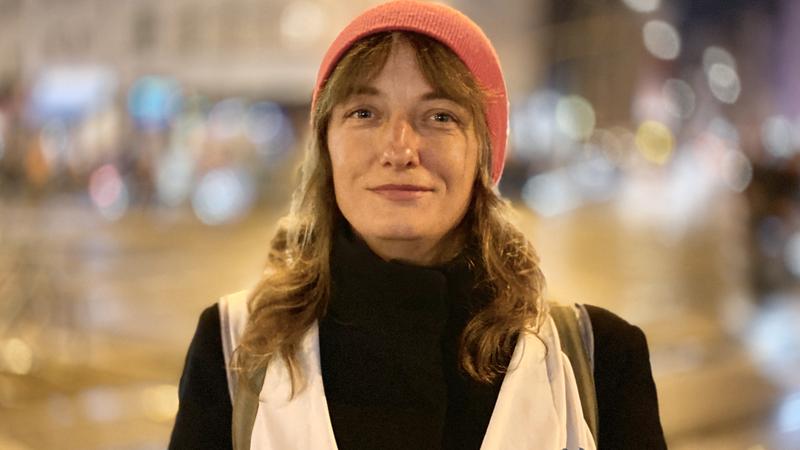 Director Marc Bauder and screenwriter Dörte Franke were invited to campus for the screening of their film, Das System. Both grew up in Germany during the transitions through division and reunification. They reflect on this time period in German history through their films.
Academic Year 2010-2011
Alissa Walser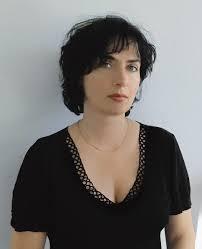 Alissa Walser was the Writer-in-Residence from February until May 2011. She visited several classes, attended German table regularly and gave a public reading that drew a large audience. Walser is known as one of the young literary stars in Germany. She has received several awards for her works, including the coveted Ingeborg-Bachmann-Prize.
Ann Cotten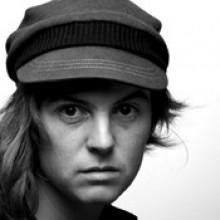 Austrian-American poet Ann Cotten was the guest of the German department for Semana Poetica 2010, the Annual International Poetry Festival at Dickinson. Cotten is an American-born German writer who has studied Concrete Poetry. While born in Iowa, she grew up in Vienna and now lives in both Vienna and Berlin.
Marica Bodrozic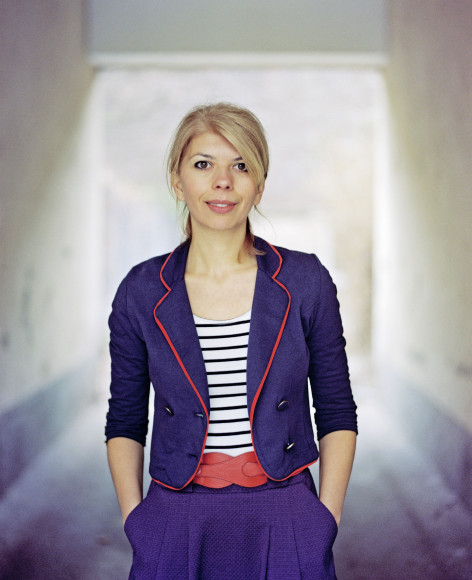 Marica Bodrozic was our guest for Semana Poetica 2010. Originally from Croatia, she learned German as a second language growing up, and now not only considers it her "mother tongue," but uses German for her literary works. Bodrozic writes essay, novels, and poems, works as a translatory, and teaches creative writing. She has even made a documentary film.