Kappa Delta Pi - Alpha Beta Rho Chapter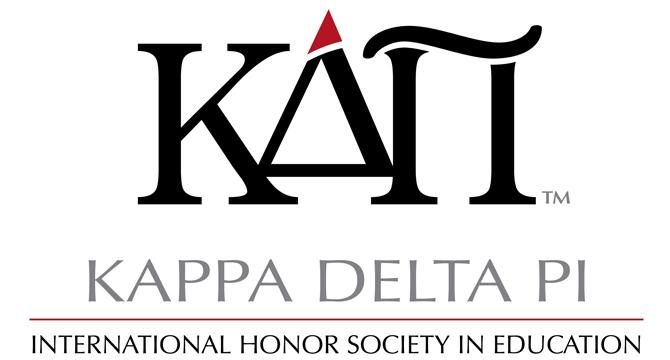 Kappa Delta Pi, an International Honor Society in Education, was founded in 1911 and is one of the oldest discipline-specific honor societies in the United States. Dickinson received a charter to establish the Alpha Beta Rho chapter of KDP in 2004* and has maintained an active presence on the Dickinson campus and in the Carlisle community ever since. In addition to hosting lectures and panel discussions on important educational issues, the Dickinson KDP chapter supports education in the local community by sponsoring an annual Literacy Alive program and women's history essay contest as well as providing tutoring in an after-school homework program. (*Dickinson College's Alpha Beta Rho chapter was chartered on October 3, 2004.)
Educational Studies majors and minors are eligible for membership in Kappa Delta Pi after they have completed at least eight Dickinson courses and have declared their Educational Studies major or minor. In accordance with the Kappa Delta Pi bylaws, admission to Kappa Delta Pi will be based on academic grade point average and service to the education profession.
2020-2021 Officers
President: Shelby Scarborough
Vice President: Rachel Prince
Secretary: Elaine Drigotas
Treasurer: Jess Oren
Historian: Julie Korgen
Chapter Advocacy Representative: Kyra Ramos
Alpha Beta Rho Chapter Events
Homework Help - Lamberton Middle School
Fall Forum
Homecoming - Are You Smarter than a Dickinsonian?
Internship Panel
Spring Initiation
Women's History Essay Contest
Literacy Alive!
(The opinions and comments expressed via this electronic forum do not necessarily reflect the views of Kappa Delta Pi, International Honor Society in Education.)