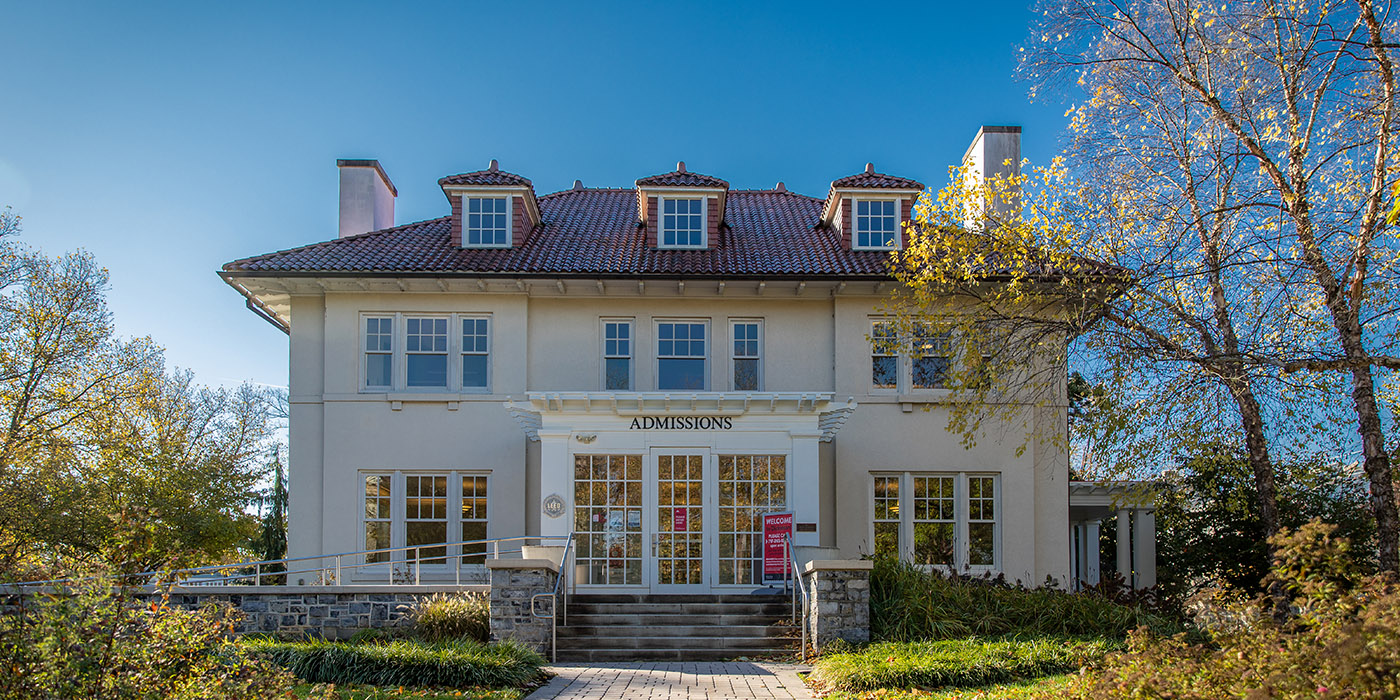 We look forward to getting to know you during the admissions process, beyond simply reviewing your credentials. Successful students in the admissions process show potential for contributing significantly to our community both inside and outside of the classroom, as well as the world at large and becoming an inspiration to students who follow them.
International Student Application Checklist
If you are experiencing challenges with submitting or completing your application materials due to COVID-19 or other country-specific conditions, please email studyusa@dickinson.edu with your circumstances so we can work with you on a resolution.
A completed Common Application, including the essay (see prompts and get tips).

Official secondary school transcript(s) translated into English listing all courses and grades (through the Common Application). Grades from the senior year (whether first quarter, first trimester or mid-year) indicating success in senior-year courses, are required before decision release.

One school official recommendation letter, translated into English, from a guidance counselor, adviser or principal.

One academic teacher recommendation, translated into English.

Proof of English Proficiency. For accepted tests and minimum scores or to request a waiver, see below.

Certification of Finances form (applicant portal access required) and supporting financial documents (bank statement, income verification, or certificate).
Other Application Materials
SAT and ACT
SAT and ACT scores are not required for admission and Dickinson will be test free through the 2023 admission cycle, which means we will not consider these scores in candidate review.
Required English Proficiency Tests and Scores
As part of your application Dickinson requires English language testing for all international students. Students who have been attending an English medium high school for three years or more may request a waiver of the English language testing requirement by emailing studyusa@dickinson.edu.
Minimum Scores Required:
*For students from China, we will accept the TOEFL ITP Plus for China-CEFR C1 level until the TOEFL iBT becomes available again. Applicants should score a 627 or higher to be considered for admission. While we will accept self-reported scores, we strongly encourage applicants to send the TOEFL ITP Plus bundle that includes their Vericant interview.
*At this time, Dickinson is not accepting TOEFL Essentials, but can be reviewed on a case-by-case basis by the Director of International Admission.
International Student Scholarships and Financial Aid
Dickinson offers both merit scholarships and financial aid to admitted international students. Explore more information about scholarships and financial aid.
Get to Know Us While We Get to Know You
By the time you are ready to make your decision about where to apply and where to enroll, we want you to know all about us and feel confident in your decisions as well. Of course, your credentials are an important piece of the admissions decision. Between our communication throughout the admission process and your application materials, we expect to gain a comprehensive impression of your personal and academic qualifications for Dickinson.
If you have additional questions, contact the Office of Admissions.