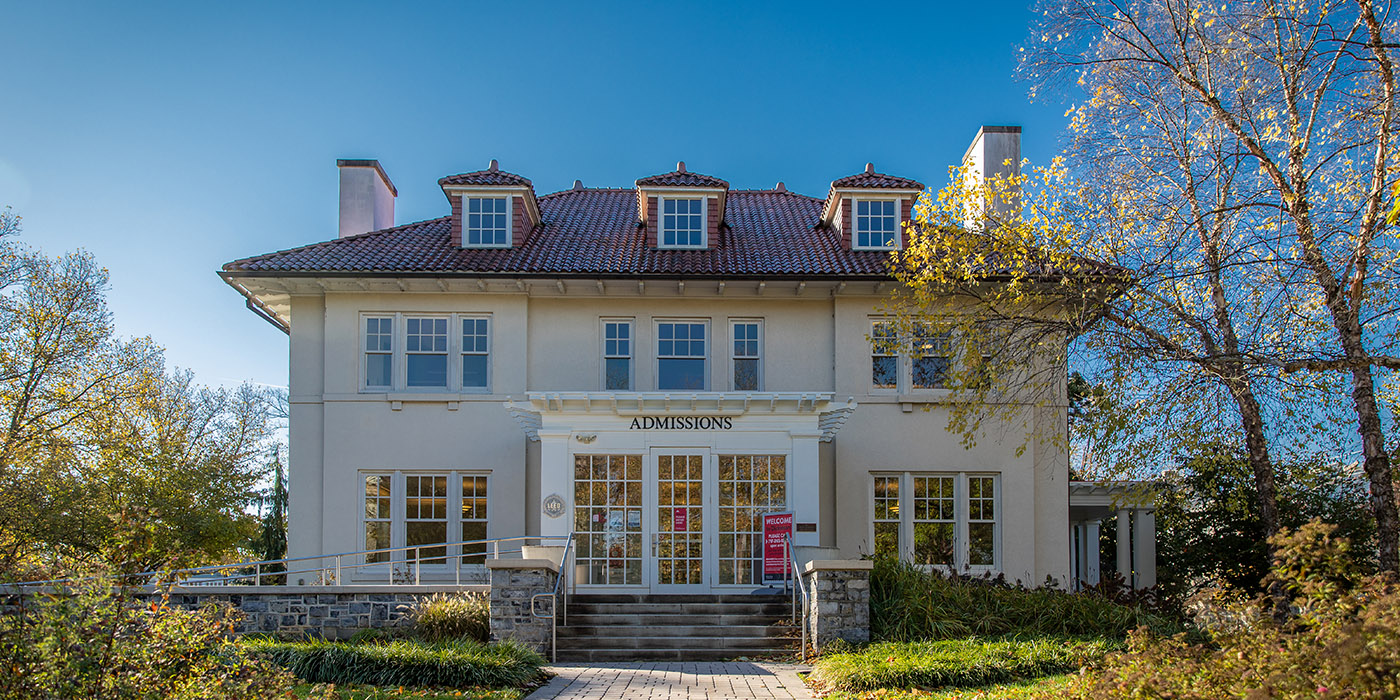 We look forward to getting to know you during the admissions process, beyond simply reviewing your credentials. Successful students in the admissions process show potential for contributing significantly to our community both inside and outside of the classroom, as well as the world at large and becoming an inspiration to students who follow them.
International Student Application Requirements & Checklist
Common Application. Please refer to the Common App Ready Toolkit for helpful instructions and advice about completing your Common Application. If you encounter technical questions or problems using the Common Application, please contact Common App support team or utilize the Help option on each page of the Common App.

Common Application School Report. The counselor you indicate on the Common Application will receive an email with instructions for completing and submitting this form.

Transcripts. An official and complete copy of your secondary school transcript or marks sheets listing courses and grades from your last three years of school must be included with the School Report. An English translation of all transcripts that are not in English is also required. Official copies of test results or reports of predicted results of any government or centrally administered national or international examinations should be included. These may include, for example:

GCSE/IGCSE

Advanced Level

O Level and A Level

International Baccalaureate (IB)

ICSE/ISC, CBSE (India)

German Abitur

French Baccalaureate
Mid-year Report. Grades from your current year (whether first quarter, first term, first trimester or mid-year) indicating success in current-year courses, are requird.
Counselor Recommendation. A recommendation letter from your guidance, college, or university counselor or advisor, or head of school. The letter must be in English or translated into English.
Teacher Recommendation. An academic recommendation from a teacher. The letter must be in English or translated into English.
Proof of English Proficiency. Applicants whose first language is other than English must demonstrate their English proficiency to be considered for admission. Dickinson does not provide an English as a Second Language program but does offer a writing course that students whose first language is other than English may be encouraged to take in their first year. Applicants whose first language is other than English may demonstrate proficiency in one the following ways:

TOEFL iBT Recommended score 90
IELTS Recommended score of 7.0
Duolingo English Test (DET) with interview Recommended score 120
English proficiency may also be demonstrated by successful completion of at least three years at a high school where English is the principal language of instruction. All coursework other than a foreign language must be taught in standard English language and not English as a Second Language courses.
Transfer applicants: English proficiency may also be established by successful completion of at least two years at a college or university where English is the principal language of instruction.

Certification of Finances (COF). All international applicants must submit this form.This online form is available after applications are submitted and applicants have set up their application portal. We strongly encourage applicants and their families to read the COF instructions prior to completing the online COF form. This will ensure that applicants and their families have sufficient time to collect the required financial documentation that must be submitted with the form
Other Application Materials
International Student Scholarships and Financial Aid
Dickinson offers both merit scholarships and financial aid to admitted international students. Explore more information about scholarships and financial aid.
If you have additional questions, contact the Office of Admissions.