Evan Sparling '08

Study Abroad 2006-2007

Moscow was also our jumping-off point for trips elsewhere: to the tribute to slain war heroes in Volgograd, to the regal monuments to Russian arts and culture in St. Petersburg, to political unrest, pop concerts, and crowns of dandelions in Kiev, and to medieval churches, a bathhouse, a very cold sledding adventure, and an unforgettable hangover in Pskov and Vladimir. It was also where I began my own odyssey across Central Asia, where I improved my Russian through daily conversations on trains with old women who had fled to Kazakhstan after the German invasion of the Soviet Union, Kyrgyz border guards who sneak their Mp3 players along to listen to 50 Cent while on duty, and a former Soviet soldier who guarded the Kremlin during the turbulent 1990s and revealed to me the location of Genghis Khan's lost treasure. My Russian improved more during that month than it did in a whole semester in America, and I learned more than I could have read in a stack of books.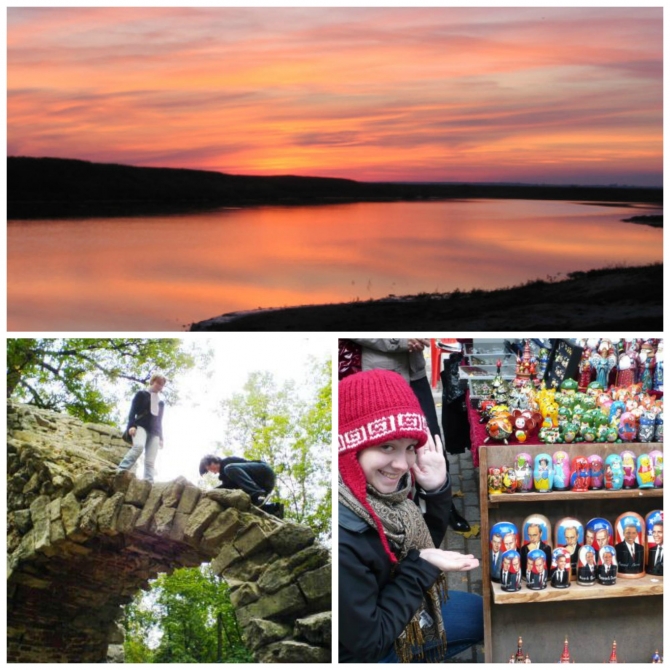 Amy Wilson '06
Study Abroad 2004-2005
During my first semester, I joined students from the Colgate University and Mount Holyoke College program to both take courses on Russian culture, grammar, phonetics and politics at the Russian State University for the Humanities and go on educational field trips. Our most memorable trips were to the small cities and villages making up the "Golden Ring" around Moscow, the museums and sites of Saint Petersburg, and to even one of the best chocolate factories in Russia
.