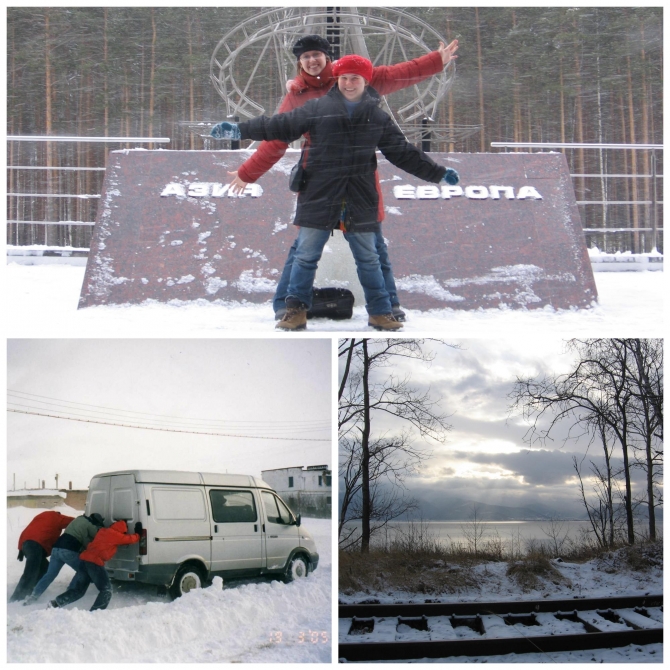 Amy Wilson '06

Study Abroad 2004-2005

"My experiences in my first semester gave me more confidence to explore Russia on my own. Joined by two other Dickinsonians during my second semester abroad, I set out to literally follow Dickinson's tirelessly-repeated motto of "engage the world." The three of us travelled for 24-hours on a north-bound train from Moscow to the city of Arkhangelsk. The trip was not part of Dickinson's organized program, but it provided an interesting look at a small Russian city far from Moscow and St. Petersburg."


Erica Lally '08
Study Abroad 2006-2007

"During our first semester in Moscow, my friends and I kept hearing that "Moscow isn't Russia." Anxious to see "the real Russia," my friend Betsy and I decided to take the Trans-Siberian Railroad to Lake Baikal over winter break.
Betsy and I stopped in Yekaterinburg for two days, where we visited the site where Tsar Nikolas II and his family were killed, and stood on the dividing line between Europe and Asia. We then continued on to Irkutsk. After a total of 77 hours (3 days) on the train, we were only halfway across Russia.

Lake Baikal is absolutely gorgeous - it is hard to find words to describe its beauty. Betsy and I spent several days in Irkutsk, making trips to Baikal where we went hiking and dog sledding. We saw the "real Russia" - in each of the wonderful people with whom we interacted on our two-week trip. Countless strangers helped us out; they gave us directions, made sure we were safe, and shared their stories with us. It was the people that made our trip so amazing."