Kazan, the capital of Tatarstan and one of the oldest cities in Russia, has always been a cultural melting pot. Today it still strikes tourists with its beautiful mosaic of Muslim and Russian Orthodox cultures peacefully coexisting within one city.


A city of 1.2 million residents, Kazan is said to sit on seven hills, just like Rome. It resides on the left bank of the Volga river and on both banks the Kazanka, one of the Volga's tributaries. The city has its own Kremlin, Russia's second oldest university and a number of mosques, many of which were erected in the past 15 years. The Kremlin is a UNESCO heritage site and was built as a fortress after Tsar Ivan the Terrible conquered Kazan in 1552.

Kazan celebrated its 1,000th anniversary in 2005. For many in Russia, the city is most strongly associated with the 13th and 15th centuries when Russia fought against Mongolian invasion. Even the name of the province dates back to the time when Mongolian khans were referred to as "Tatars".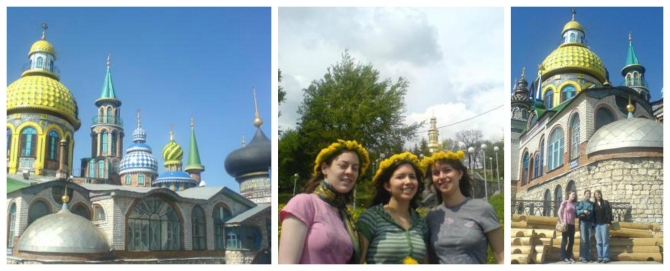 While you are in Kazan, you would like to try speak Tatar? Try this Tatar-Russian Online Dictionary.