Africana Studies is a multidisciplinary, intellectual field that examines the diverse experiences of African people worldwide, focusing especially but not exclusively on African, African American and Caribbean affairs and cultures. Using the tools of the social sciences and humanities, we investigate the political, social, economic, and historical structures that shape the lives of citizens of African origin in Africa and its Diaspora. Our mission is thus to advance the systematic study and understanding of the cultural, ideological, and social connections that maintain among these communities.
UPCOMING EVENTS:
Thursday Café
Thursday, March 21st | 12pm-1:15pm
The Africana Studies department would like to introduce "Thursday Café" once a month during common hour which will consist of a space for dining, dialogue, and performances. The purpose of these events will be to foster a better community between the Africana Studies department and the Dickinson community. Students and faculty will have the opportunity to share any type of art (visual, audio and performance) while being supported by their peers. Ultimately, these events will also serve to promote, engage, and preserve Africana people's history, experiences and culture at Dickinson College. So, grab a meal and meet us once a month for a midday debrief!
Central Pennsylvania Consortium Africana Studies Conference: Challenging the Single Story: Interrogating (Mis) Representations of Africa and Its Diaspora
Saturday, April 6 | 8:30am-6:00pm.
Register for this free conference.
Max Lyonga is a contemporary Cameroonian painter and visiting Artist in Residence at Dickinson College. A self-taught artist, his "mokwe Style'' is a mix of abstract as well as impressionism; he paints with acrylic as well as local painting materials. Max believes that painting should be an instrument used to take people to a journey full of hope and joy.
"Art without Boundaries" is a collection of some of his paintings done before the English speaking crisis and those produced after moving to the French speaking area. It is like a journey in two mental states of inspiration.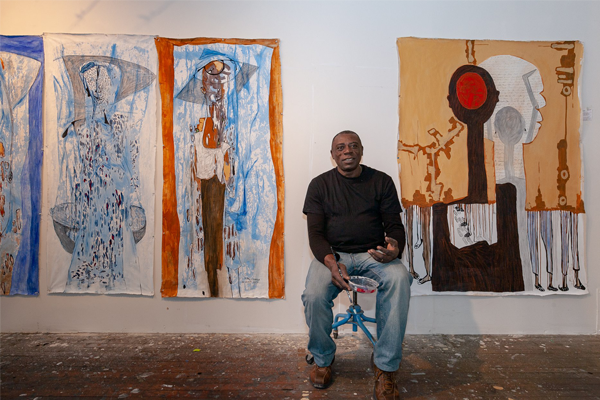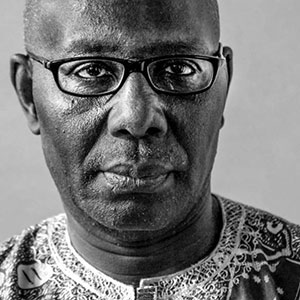 BORIS DIOP
Born in Dakar, Boubacar Boris Diop is a prolific, award-winning Senegalese novelist and journalist. He is widely recognized as one of the most artistically and philosophically serious writers of his generation, with works that
are characterized by exploration and reflection on the postcolonial condition in Africa. His 2000 novel Murambi: the Book of Bones has been called "a miracle" by Toni Morrison. He is currently teaching Wolof literature at Gaston Berger University in Senegal.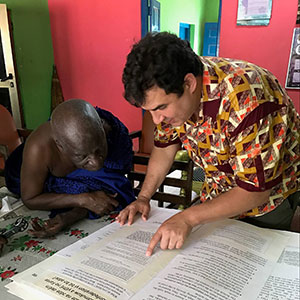 TREVOR GETZ
Trevor Getz is a historian of African and global history, and author of numerous books including the award-winning Oxford University Press graphic history Abina and the Important Men and, most recently, the Duke University Press A Primer for Teaching African History. He is passionate about bringing historical research into the classroom,
and currently serves as Principal Content Development and Evaluation Manager for the Gates Ventures On World History Project.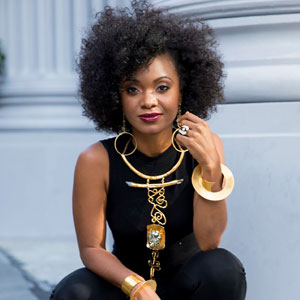 DOURIEAN FLETCHER
Douriean Fletcher made history by becoming the first Jeweler in the Motion Picture Costumer Union, Local 705 and her work has been seen on NCIS:New Orleans, The Voice, Roots and TLC's Beauty Masters. Her introduction into the film industry began when her handcrafted pieces of unique jewelry were recognized by Ruth E. Carter, Costume Designer for the film Black Panther. Douriean became the Specialty Jeweler Costumer for Marvel's Black Panther movie.