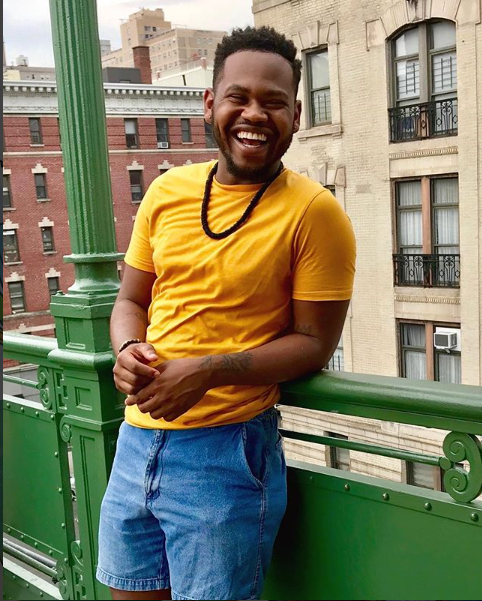 Quadrese' Glass at the Schomburg Center for Research in Black Culture
QUADRESE' GLASS AT SCHOMBURG CENTER FOR RESEARCH IN BLACK CULTURE
In the Summer of 2018, I participated in a research internship at Schomburg Center for Research in Black Culture. The Schomburg, now an extension of the New York Public Library System, was named in honor of Arturo Alfonso Schomburg (1874- 1938), an Afro-Puerto Rican who migrated to the United States and dedicated his career to highlighting the contributions of Afro-Latinos and Black Americans. Schomburg's work was not in vain, by the end of his life he'd accumulated ten thousand (10,000) books either about Black people or written by them. A remarkable feat. What was once a collection of ten-thousand books, now stands as a collection of over one hundred thousand (100,000) rare books, manuscripts, moving-images, audio clips, live recordings, and much more. This archive of Black people's history is unmatched throughout the world. I also had the pleasure of conducting original research alongside lauding the work of the Center.
KESON BULLOCK-BROWN AT BRICK PESHINE SCHOOL
This summer I had the opportunity to work with third and fourth grade students in Newark, N.J., at BRICK Peshine school. The program I worked with is called DREAM, a non-profit organization based in Harlem, NY. DREAM seeks to provide after-school and summer educational enrichment while also exposing students to baseball. Throughout the summer, I worked with about 200 students teaching reading comprehension skills and coaching baseball. The entire program granted me the opportunity to help these students not succumb to summer reading loss, a predicament that commonly plagues inner-city schools where children fall below several grade levels in their reading.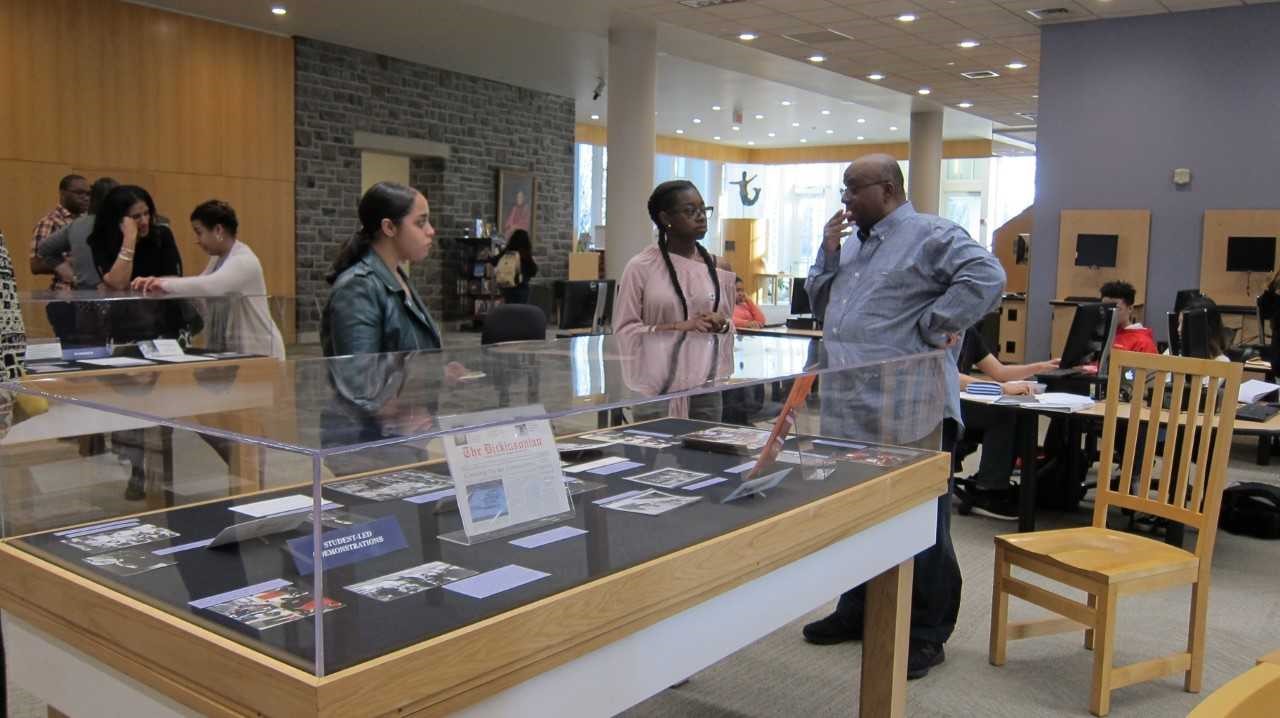 Sakinah Hobbs-Jones '20, Taeya Viruet '20, and Komozi Woodard '71, founder of Congress of African Students
TAEYA VIRUET AND SAKINAH HOBBS-JONES AT WAIDNER-SPAHR LIBRARY
Taeya and Sakinah co-curated an exhibit in the college library during the spring 2018 semester while working in the Archives and Special Collections. The Cover Art was by the Congress of African Students newsletter Nia-Purpose in 1971. This exhibit addressed some of the challenges, conflicts, and accomplishments experienced by Black students at Dickinson College over more than a century covering 8 categories: admissions, housing, faculty, academics, Greek life, student-led demonstrations, cultural publications and events, and student leaders. There was an opening reception of the exhibit and Komozi Woodard '71, founder of the Congress of African Students, attended and remembered his time at Dickinson.