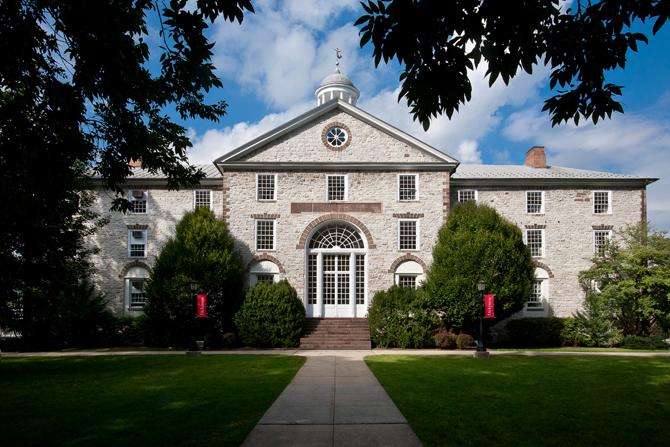 We boast one of the country's most beautiful college campuses, in one of America's most livable cities. The best way to learn about Dickinson is to experience it firsthand. Below you'll find everything you need to know to plan your visit. We look forward to seeing you soon.
PROSPECTIVE STUDENTS
Come take a tour, participate in an information session, schedule an interview and check out our open houses. It's the best way to determine if Dickinson is the right fit for you.
Visit Us >
THE TOWN OF CARLISLE
Historic, vibrant and culturally rich, Carlisle has something for everyone.
Visit Carlisle >
WHERE TO STAY
Lodging options in Carlisle range from hotels to historic B&Bs.
Where to Stay >
HELPFUL MAPS
Get driving directions and other useful travel information here.
Maps and Directions >
DINING/SHOPPING
No matter what you're looking for you'll find it in Carlisle.
Restaurants and Shops
>