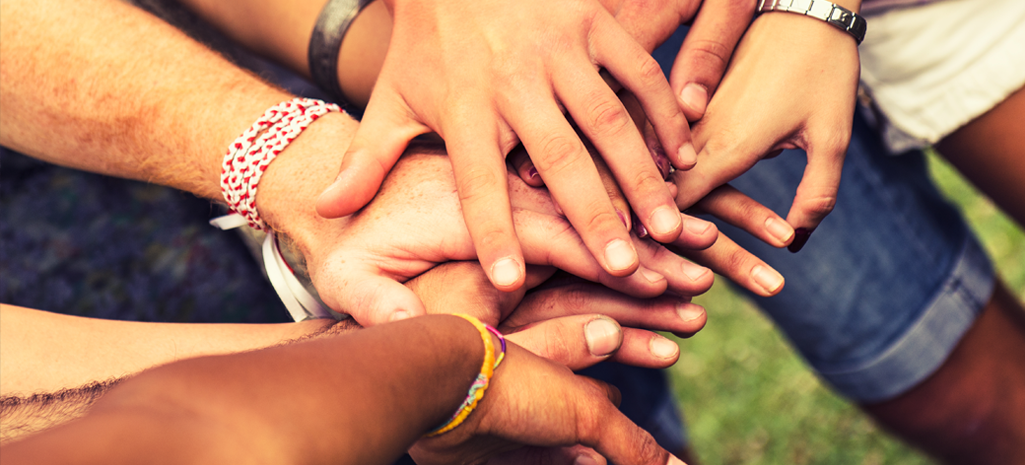 1. Talk to someone you trust.
Ask a trusted friend, family member or counselor to be with you for support. You can call a Confidential Advocate anytime at 717-831-8850. A Confidential Advocate can support you in thinking about options, resources and support services.
2. Preserve any physical evidence of the incident, if possible.
If possible, avoid changing your clothing, bathing, showering, washing your hands or face or combing your hair. Avoid using a douche, using the bathroom, brushing your teeth, drinking or eating. If possible, do not disturb the location where the incident occurred, and do not clean the room or remove anything.
If you change clothes, evidence is best preserved in a paper (not plastic) bag.
If you have any texts or phone call logs that you believe may be useful, keep them.
3. Seek medical attention.
You may seek medical attention any time following a sexual assault or sexual violence, but we strongly recommend that you do so within three days (72 hours). A medical professional will examine you, provide appropriate medical treatment and, if applicable, talk with you about the prevention of sexually transmitted infections and pregnancy.
Medical / Emotional Support
Dickinson College provides a variety of resources to support those who have been affected by sexual or gender-based misconduct. For information on medical and emotional assistance, please see Support and Resources.
Get Help Now
If you believe you or anyone else is in immediate danger, call 911 or Public Safety at 717-245-1111.
Confidential 24-hour YWCA Carlisle crisis service: 717-837-8850.
What is a forensic exam?
A forensic exam is the care and evidence process performed at the hospital. Forensic exams are free of charge and may reveal injuries that may not be seen easily. Swabs and envelopes are used to collect possible evidence from the body. The exam also includes treatment for possible sexually transmitted infections, medication to prevent pregnancy and information about follow-up medical care, community resources and support. If you think you may have been drugged, a urine sample may be collected for evidence as well.
Remember, if you go to the hospital and have a forensic exam, you are NOT obligated to talk to the police or pursue legal action.
Reporting the incident and having a medical examination performed within three days (72 hours) are important steps in preserving evidence and allowing the college and/or law enforcement to respond effectively. Keep in mind that even if three days (72 hours) have passed since the incident, you may report the matter at any time and still seek medical care.
Investigation Process
What happens after I file a report?
After you file a report with the college, the Title IX Coordinator will review the information to determine if there is any need for immediate actions to support the safety and well-being of individuals and the campus community.
Typically, the Title IX coordinator or other staff member will contact the complainant and invite the complainant to meet and explore resolution options and review accommodations and/or support services.
For more detailed information, please review Dickinson College's Sexual Harassment and Misconduct policy, or you can contact the Title IX Coordinator.
Dickinson supports a thorough, impartial and equitable investigation
If you or someone you know is a complainant of sexual or gender-based misconduct, it is natural to feel confused, afraid, upset or overwhelmed, and there is no way to know how you will respond until you are in this position.
Advisor of Choice
For sexual and gender-based allegations, the complainant and respondent have the same opportunity to be accompanied to any related meeting or proceeding by an advisor of their choice.
If you or someone you know is accused of sexual assault, relationship violence, stalking, retaliation or other misconduct, it is natural to feel confused, afraid, upset or overwhelmed and there is no way to know how you will respond until you are in this position.
Advisor of Choice
For sexual and gender-based allegations, the Complainant and Respondent have the same opportunity to be accompanied to any related meeting or proceeding by an advisor of their choice.
Both Complainant and Respondent:
Will receive written notice that an investigation has been initiated.
Will be asked to participate in an initial interview and may be asked to participate in a follow-up interview(s) as needed. The investigative team will interview the complainant and respondent separately.
Will have the opportunity to present their own information, evidence and perspectives.
Will have access to reasonably available counseling or other student services.
May have the support of an advisor of their choice throughout the process.
May name and present relevant witnesses.
Have the opportunity to review the information that will be used in reaching a determination of whether the policy has been violated.
May request that any member of the review panel/reviewer be removed from the process based on demonstrated bias.
Will receive simultaneous notification, in writing, of the outcome and sanction of any disciplinary review result, including any appeal decisions.
May request an appeal in accordance with the standards for appeal.
Information About Legal Assistance
Dickinson does not provide legal assistance to complainants or respondents. An online guide to legal service information in Pennsylvania is available at: http://www.palawhelp.org. Students who are seeking legal assistance may review the Pennsylvania Bar Association's website (http://www.pabar.org) or call the PBA Lawyer Referral Service at 1-800-692-7375.
Visa and Immigration Assistance
Executive Director of the Center for Global Study
dickinson.edu/global
717-245-8068
When a mandatory reporter submits a report to the Title IX Office, a staff member will typically reach out to the complainant to provide information regarding available resources, support and reporting options. The complainant may choose whether to respond to the email and whether to access any of the available support services or resources. If the complainant responds to the email, we typically offer to meet with them person. If the complainant does not respond to the email, we generally send a second email, informing the complainant that we can be contacted at any time in the future, and we would welcome a conversation to support the complainant in understanding Dickinson's policies, available options, resources and support services that can be available to them.
To uphold the privacy of the individual complainant, we typically do not inform the mandated reporter of the resolution or outcome of the investigation. We understand that it may be difficult to provide such sensitive information to the Title IX Office without being updated or informed of the outcome, but please know that the information you provided is treated sensitively and privately.
Anonymity
Privacy
Dickinson protects the privacy of complainants and other necessary parties. All reports of sexual harassment, sexual violence, intimate partner violence and stalking will be handled as privately as possible. Interim measures and accommodations will be kept private to the extent that maintaining privacy would not impair the ability of the college to provide the interim measures and/or accommodations.
Any person may submit an anonymous report through our online reporting form. If you wish to remain anonymous, do not include your name or contact information in the form. Report anonymous tips to Dickinson's Department of Public Safety
The anonymous tips page should not be used for emergency or crisis situations needing an immediate Public Safety, law enforcement or medical emergency response. While DPS regularly follows up on all information or messages sent through the anonymous tips site, this site is not monitored 24 hours a day. In the event of an emergency, individuals are advised to call 911.
Depending on the amount of information detailing the alleged incidents or identifying the alleged individual(s) responsible, the college's ability to respond may be limited.
What if I want to remain anonymous?
If after you have made a formal report you ask that your identity not be shared, the Title IX coordinator will evaluate your request, while balancing the college's responsibility to provide a safe and nondiscriminatory environment to the community. It is important to understand that if the college upholds your request to remain anonymous, the college's ability to respond, investigate or pursue a resolution may be limited. The Title IX coordinator will offer to meet with you to discuss this process and will inform you of the final decision.
Resolution Options
Investigation
An investigation is a formal process that may result in disciplinary action against a respondent.
The investigation is designed to provide a fair and reliable gathering of the facts. The investigation process is thorough, impartial and fair, and all individuals will be treated with appropriate sensitivity and respect.
Voluntary Resolution
Voluntary resolution is an alternative approach that does not result in formal disciplinary action against a respondent.
Participation is voluntary, and resolution can include educational programming or training, supported direct confrontation of the respondent and/or indirect action by the Title IX coordinator or the college.
Depending on the form of voluntary resolution used, it may be possible for a complainant to remain anonymous.
Mediation, even if voluntary, may not be used in cases involving sexual assault.