April 14, 2018
At this event, students will get to introduce the new bees to the hives at Dickinson College, a process called bee installation.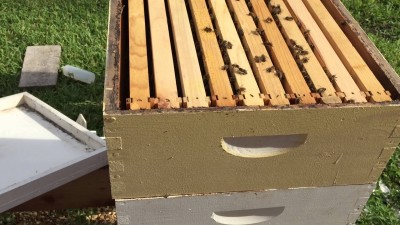 Have you heard the literal buzz around campus? Join the Hive in welcoming our two new beehives! We will be installing the two packages that we have purchased from a local beekeeper in their new homes behind the Rector Science Building. Come out and help us out or watch from inside or outside the fence! We will also be marking several adult bees to track their roles in the beehives throughout the spring semester and into the summer.
Sign-up to get updates from your favorite bee!
Further information