May 13, 2020 (Every fortnight)
Does COVID-19 have you looking for a way to manage stress and move your body? If so, consider joining this online wellness yoga class.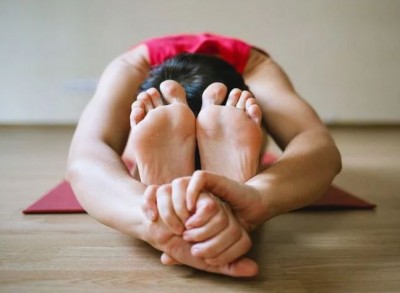 The class will start with guided centering breath work, move into gentle movements to warm up your muscles, head into a flow of yoga poses (with cues and modification suggestions) to build heat and flexibility, and end with a closing centering and relaxation. Previous yoga knowledge is encouraged but is not necessary. Participate to your own comfort level and ability! Enroll in Totara by searching for keyword: yoga. More information and the Zoom link can be found in Totara or email. If you are not available at noon, join Yoga with Adriene at anytime via YouTube! Select the class you want from a variety offered at a time that works best for you. A link to this YouTube channel is available in Totara under Wellness Yoga Online.
Further information