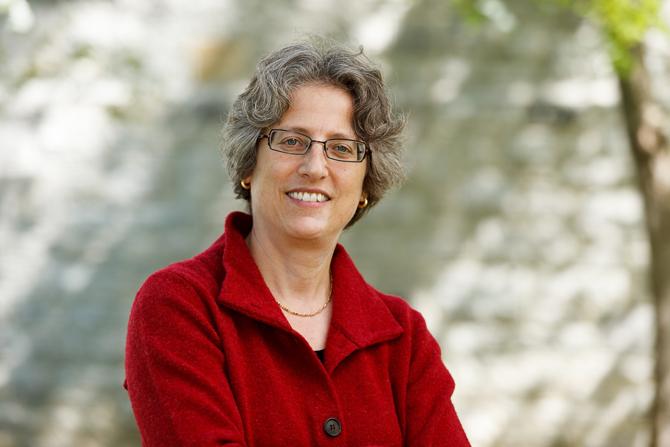 Nancy A. Roseman became the 28th president of Dickinson College in July 2013. She is the college's first female president. Roseman has studied and taught in liberal-arts environments from her undergraduate education at Smith College to her 21-year career at Williams College. She earned her Ph.D. in microbiology from Oregon State University in 1987, and after a post-doctoral fellowship in biochemistry there, she joined the biology department at Williams in 1991.
While at Williams, Roseman served as dean of the college from 2000 to 2007 with primary responsibility for all areas of student life, including academic, social and residential. After serving as dean, she was asked to serve as assistant to the president for special projects, and from 2010 to 2012 she served as director of the Williams-Exeter Programme at Oxford University.
In these administrative roles she was closely involved with management of the college, and significant improvements were made to the college's academic requirements and offerings. Interdisciplinary teaching received additional resources; facilities were improved, including significant renovations to residence halls; and dramatic enhancements occurred in student and residential life.
As a faculty member at Williams, Roseman taught a variety of courses including immunology, biochemistry, introductory cell biology, virology, and senior seminars on the molecular biology of HIV and the biology of aging. Her research focuses on deoxyuridine triphosphatase (dUTPase), an enzyme required for DNA precursor metabolism.